Arab "Day Of Rage" Protests Come To Iraq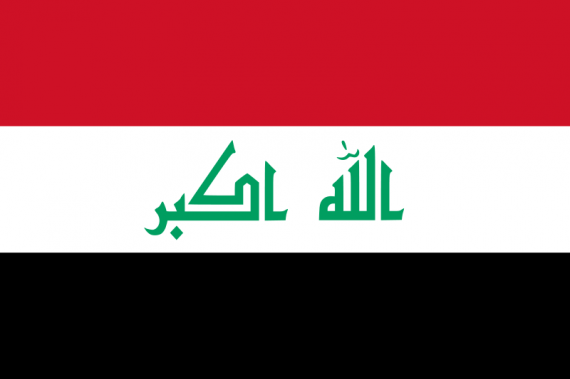 BAGHDAD – At least 19 people were killed in Iraq on Friday as tens of thousands defied an official curfew to join a nationwide "Day of Rage," echoing protests that have roiled the Middle East and North Africa since January.

Despite pleas by the government and Shiite religious leaders for Iraqis to stay home, demonstrators gathered by the hundreds and thousands from Basra in the south to Mosul and Kirkuk in the north.

Protesters expressed anger and rage at local leaders as well as at Prime Minister Nouri al-Maliki, storming provincial government offices in several cities and calling for more jobs, electricity and clean water, better pensions and medical care.

Security forces used tear gas, water cannons, sound bombs and at times live bullets to disperse the crowds. Fatalities were reported in Mosul, Fallujah, Tikrit and a town near Kirkuk, when security forces opened fire on demonstrators who were surrounding–or in some cases storming–government buildings. There were also clashes in Ramadi.

In the southern province of Basra, about 10,000 demonstrators forced the resignation of the provincial governor. In Fallujah, protesters forced the resignation of the entire city council.

In Baghdad, where Maliki imposed a curfew that banned cars and even bicycles from the streets, people walked, often many miles, to reach the city's Tahrir Square. Several thousand had gathered by early afternoon.

Surrounded by hundreds of police, soldiers and rooftop snipers, with military helicopters buzzing overhead, protesters waved Iraqi flags and signs reading "Bring the Light Back" (a reference to the lack of electricity), "No to Corruption!" and "I'm a Peaceful Man."

Many said they were protesting for the first time. Among them was Selma Mikahil, 48, who defiantly waved a single 1,000-dinar bill in the air. "I want to see if Maliki can accept that I live on this!" she yelled, referring to her pension, the equivalent of $120 every five months. "I want to see if his conscience accepts this!"

Protesters circled the square and then surged down a road toward the bridge leading to Maliki's offices, where a row of giant concrete blast walls had been erected overnight to block them. At one point, protesters began pushing against the walls, managing to open a crevice and push through. Witnesses said a soldier shot one protester in the stomach, and people began to hurl rocks over the wall after that.

Though demonstrators mostly called for reform and an end to corruption, there were calls here and there for Maliki to step down.
Further proof that what we're dealing here is a Pan-Arab uprising.