Are Electric Vehicles Cheaper to Drive?
It depends on how you do the math.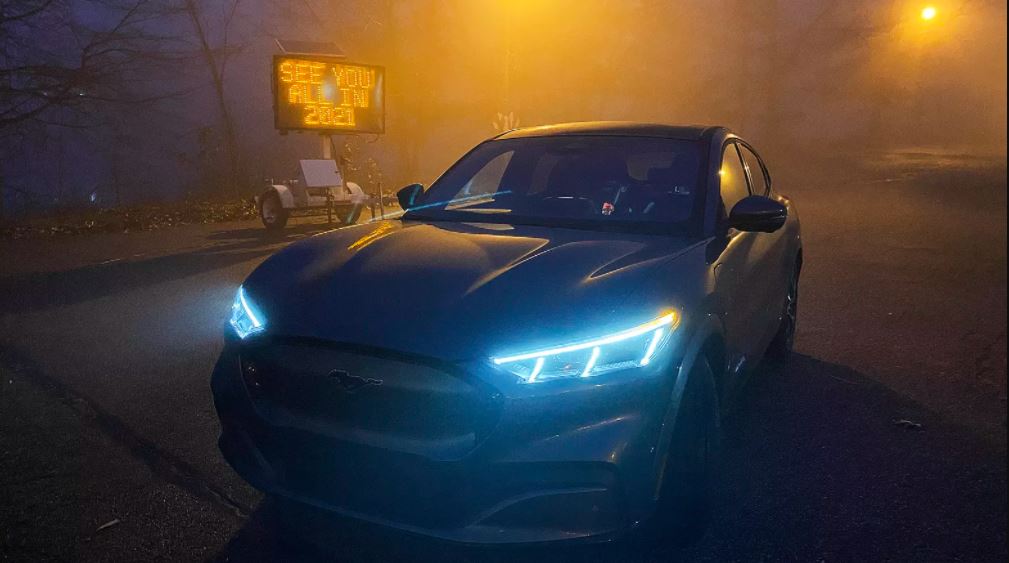 YahooNews syndicates a piece asking "Which Really Costs More: Charging an EV or Filling Up Your Tank With Gas?" The answer, not shockingly, is It depends.
The conventional wisdom, of course, is that electric vehicles cost more up front but pay that back over time in fuel savings. And there's good reason to think that:
In 2020, the Department of Energy (DOE) released a study that was more comprehensive than those that had come before. Using a state-level assessment of EV charging costs, the study's results were much more granular than what came out of previous studies, which assumed a singular value.

It found that the national average to charge an EV is $0.15 per kWh, which DOE determined translated into savings of as much as $14,500 over 15 years on fuel costs alone.

On top of that, EVs are cheaper to maintain — $0.04 cheaper per mile, according to the DOE — which adds another $8,000 in savings for EV drivers over the course of 200,000 miles.

The jury had returned a verdict.

Yes, EVs cost more to buy, but they paid their owners back for the difference and then some over the life of the car — plus the whole zero-emissions thing — and that's not even counting state and federal tax credits and other incentives.
But that's not the whole story.
On Oct. 21, 2021, the Anderson Economic Group — a respected economic consulting firm with decades of auto industry experience — released the results of its own study, which was six months in the making. It was the first installation in a larger economic research series that is still being conducted.

Anderson parsed the costs of EV charging much more finely, going beyond just a state-by-state breakdown to examine rural/urban variations. The new methodology also separated vehicles by segment, use and cost.

Titled "Comparison: Real World Cost of Fueling EVs and ICE Vehicles," the report's startling results were summarized in its official synopsis: "Electric vehicles can be more expensive to fuel than their internal combustion engine counterparts."

DOE says that the average cost of electricity for an EV is $0.04 per mile, which means it costs $9 to fully charge a battery with a 200-mile range. By comparison, it costs between $0.07 and $0.10 per mile to fuel a gas car, according to AAA.

The Anderson study, however, challenged the presumption that EVs are cheaper to drive — or even cheaper to fuel. It found that powering EVs comes with four hidden costs: the purchase of a home charger, the greatly inflated price of commercial charging at public stations, "deadhead miles" spent driving to find far-flung charging stations and registration taxes that states slap on EV drivers to make up for the fact that they don't pay gas taxes. The study also factored in the cost of time spent searching for reliable charging stations, which — even when located — can take a half-hour for a charge of 20% to 80%.

Traditional research — like the industry standard provided by DOE — doesn't take any of that into account. It also presumes a heavily lopsided reliance on cheap, at-home charging instead of expensive commercial charging.
It strikes me that these analyses really ask different questions.
If we're trying to answer the titular question of the post—the direct cost of fueling the two vehicle types—the DOE methodology is closer to accurate but, yes, it's reasonable to factor in the additional costs of fueling away from home, if that's what most people do, and fuel wasted by going out of one's way to reach a fueling station.
If, on the other hand, we're trying to figure out the all-in cost of electric vs gasoline-powered vehicles—which seems the more interesting question—then all of the other factors, including government subsidies and differential tax rates need to be considered. And, yes, home charging stations—especially ones that charge quickly—are rather pricey and vehicle-specific.
And, while "the cost of time spent" finding a refueling a station and waiting for the car to charge (over and above the typical time to pump gasoline) are indeed factors to consider in making a purchase decision, I'm not sure it's relevant in the economic calculation.
The wife and I both have relatively new gasoline-powered vehicles. My hope is that, when the time comes to replace them, electric vehicles make more sense than they do now. Aside from the substantial differential in up-front cost, the charging infrastructure simply isn't adequate yet, even though we live in the DC suburbs. While Tesla has put up a goodly number of stations in these parts, they're proprietary and they don't yet make a vehicle that I would want as my only option. (We really need seating for 7 on a regular basis, so at least one of us needs a vehicle with a third row.)