Are Helmet Laws Racist?
Surprisingly, yes.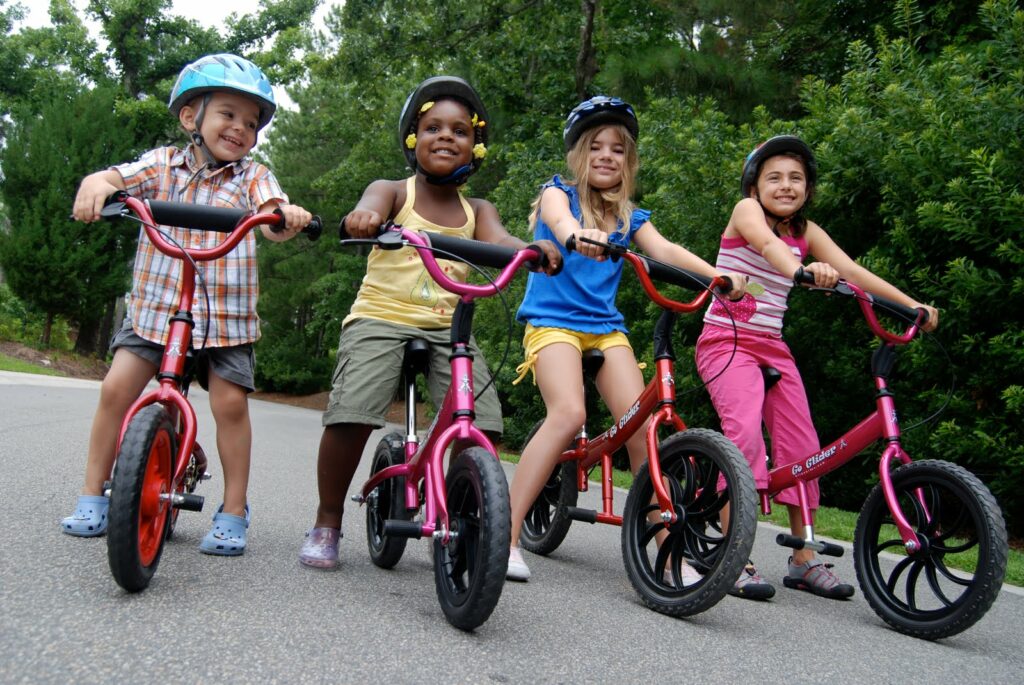 NYT/Yahoo ("Seattle Bike Helmet Rule Is Dropped Amid Racial Justice Concerns"):
In Seattle, home to one of the largest populations of bike commuters in the country, officials have overturned a decades-old regulation requiring cyclists to wear helmets because of discriminatory enforcement of the rule against homeless people and people of color.

The King County Board of Health voted to repeal the requirement Thursday, with only one member opposing the decision to roll back a measure that even critics acknowledge has saved lives.

"The question before us yesterday wasn't the efficacy of helmets," said Girmay Zahilay, a board member who is also a member of the King County Council. "The question before us was whether a helmet law that's enforced by police on balance produces results that outweigh the harm that that law creates."
At first blush, this seems silly. How can a requirement to wear safety gear have such a disparate impact? I mean, how many homeless people even have bicycles?
The health board, made up of elected officials and appointed medical experts from across the county, began to scrutinize the helmet rule in 2020 after an analysis of court records from Crosscut, a local news site, showed that it was rarely enforced, and enforced disproportionately when it was. Since 2017, Seattle police had given 117 helmet citations, more than 40% of which went to people who were homeless. Since 2019, 60% of citations went to people who were homeless.

A separate analysis from Central Seattle Greenways, a safe streets advocacy group, found that Black cyclists were almost four times as likely to receive a citation for violating the helmet requirement as white cyclists. Native American cyclists were just more than twice as likely to receive one as white cyclists.
Seattle proper has 724,305 residents, roughly 70% of whom are white, 8% are Black, and less than 1% are Amerindian. What percentage of them are bicycle riders, I haven't a clue. But the key here seems to be that the law is essentially never enforced—at least at the level of citation—and when it is, it's incredibly disproportional.
Still, the obvious solution would seem to be better training and supervision. It's well into the report before the issue is finally clear:
Neither study looked at whether homeless people or people of color wore helmets less frequently than other groups — or whether, out of economic necessity, they were more likely to ride a bike. Critics nonetheless said enforcement appeared to be discriminatory.

"It was a law that really just allowed the Police Department, the Seattle Police Department, to harass Black and brown community members," said KL Shannon, an organizer for Seattle Neighborhood Greenways and police accountability chair for the Seattle King County chapter of the NAACP.

Shannon's nephew was 8 years old when he and three friends were stopped by an officer a few blocks from their houses for not wearing helmets, Shannon said. She said the officer accused them of stealing the bikes.

"Until this day my nephew doesn't ride a bike," Shannon said. "He's never forgotten that."

In an incident in 2016, a Black man was stopped by Seattle police for riding a bike with no helmet. In a dashcam video of the tense, 19-minute stop, one officer shared with another that the man "matches the description of a burglary suspect," suggesting that the helmet regulation was used as a pretense.

In 2019, Daniel Oakes was stopped for not wearing his helmet while riding his bicycle on a sidewalk near a homeless encampment and then charged with an unrelated offense. A judge dismissed the case after Oakes' lawyer argued that the helmet requirement had been unconstitutionally used as a pretext to make the stop.
Let's stipulate that this is extremely anecdotal. But it certainly makes sense: there's a rarely-enforced law on the books. If police see a white kid in an affluent neighborhood riding without a helmet, they'll either ignore it or give a friendly warning about safety. If they see a Black or Amerindian kid in a poor neighborhood—or, hell, in a rich neighborhood—riding without a helmet, they'll assume the bike was stolen. And any pretext to harass the homeless will do.
This is an example of institutional racism. The law was passed with good intention with no thought at all to harming the disadvantaged. It's facially neutral as to race and socioeconomic status. And yet its impact is wildly different across groups in ways that are predictable, if perhaps only in hindsight.
_________________________
As a tangentially related aside: it's astonishingly difficult to find stock photos of non-white people riding a bicycle. All of the ones at pXHere, which is my go-to for free, unrestricted photos, feature whites