Art Laffer has a Plan for the Economy
It would be laughable, but the White House might be interested.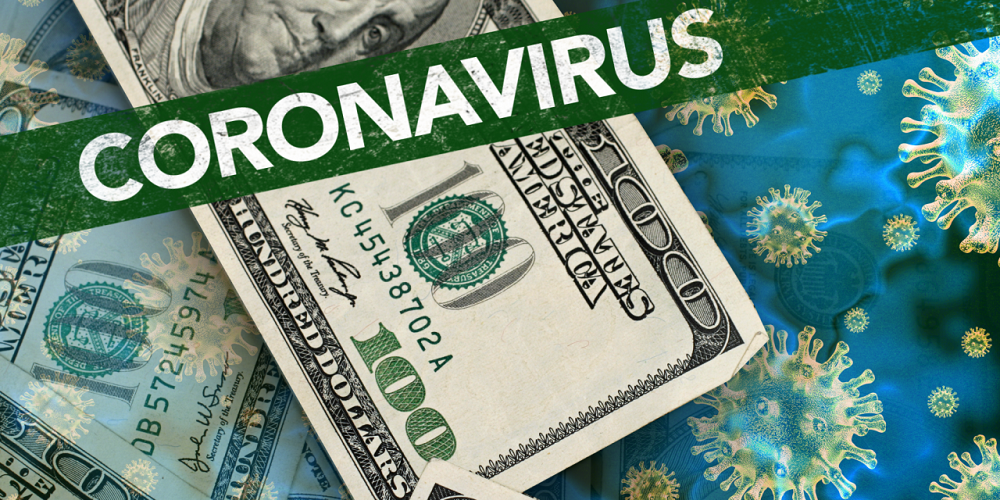 Via Reuters: Cut salaries, taxes to reopen U.S. economy says Laffer, conservative fave
Republican economist Art Laffer, an architect of the Reagan era tax cuts that paved the way for historic budget deficits in the United States, has a plan to rejuvenate today's pandemic-crippled economy.

Tax non-profits. Cut the pay of public officials and professors. Give businesses and workers who manage to hold on to their jobs a payroll tax holiday to the end of the year.
It is somewhat remarkable that he has finally found a tax he likes: taxing non-profits, which is a well-known source of massive wealth reserves (or not). Setting snark aside, this seems like (as per further thoughts below) just an attack on the public sector (in this case, institutions that receive some level of public sector funding).
Also, the payroll tax cut notion feels a lot like "if you're a hammer, everything looks like a nail." Tax cuts do not solve all ills. Further, I simply do not understand how anyone thinks that a payroll tax cut is going to be a huge boon at this time. The problem right now is rapidly growing unemployment and an economy halted due to a pandemic. As such, a few more dollars in employed people's pockets from a payroll tax cut won't help the underlying problem. A payroll tax cut might be useful in the context of short term stimulus if the problem was one of demand. That is not the problem right now.
CNBC reports: US weekly jobless claims jump by 6.6 million and we've now lost 10% of workforce in three weeks.
Jobless rolls continued to swell due to the coronavirus shutdown, with 6.6 million Americans filing first-time unemployment claims last week, the Labor Department reported Thursday.

That brings the total claims over the past three weeks to more than 16 million. If you compare those claims to the 151 million people on payrolls in the last monthly employment report, that means the U.S. has lost 10% of the workforce in three weeks.
How does a payroll tax cut help these people? How does it ameliorate the economic damage created by their sudden unemployment?
It seems to me that direct cash benefits are the best route in this context.
To that point, however, back to the Reuters piece:
What about the extra aid funneled to newly jobless workers by the $2.3 trillion fiscal rescue package? Such government spending, Laffer told Reuters in an interview, will only serve to deepen the downturn and slow the recovery.

"If you tax people who work and you pay people who don't work, you will get less people working," Laffer said. "If you make it more unattractive to be unemployed, then there's an incentive to go look for another job faster."
This is utter nonsense, but it is the kind of thing that Laffer and his ilk have been pushing since at least the Reagan administration. It is a strawman predicated on the notion that any government assistance is enough to dissuade people from working. It also assumes that human beings are naturally lazy and care only about subsistence living. It further assumes that government assistance is always enough to provide said subsistence.
Are some people lazy? Of course. Are some satisfied with not working? Sure. But the logic Laffer is using is warped. It is assuming that people who were recently employed and now find themselves jobless will find short-term, emergency aid enough to incentivize them not to go back to work?
Also: if having government assistance programs (which we had before the pandemic) are enough to lure people to homebound sloth on the government teat, why did we have record unemployment just a few weeks ago? Are a few short-term checks going to push of over the edge to a population on the dole?
Laffer said that people whose jobs are safe during this pandemic – such as taxpayer-funded workers like White House staffers, lawmakers, public employees and university professors – should share in the economic pain of the pandemic by taking a pay cut of 15%.

And to make things more fair, he said, government should impose levies on nonprofit educational, arts and other institutions.

"We all should lock arms, figuratively, and have mutual sacrifice for the benefit of the country," Laffer said.

And to make things more fair, he said, government should impose levies on nonprofit educational, arts and other institutions.
I would take calls to mutual sacrifice more seriously if Laffer wasn't using the situation to basically attack public sector workers. Are we going to ask private sector employees who are still able to work to take a 15% pay cut? For that matter, where is the money from the pay cuts supposed to go? To pick on the area that I know the best, university payrolls: if the faculty at a public university were to take a 15% pay cut, those dollars go back into the university's budget–they don't somehow flow somewhere else.
Quite frankly, rather than some arm-in-arm solidarity move, this sounds like a way to cut public sector payrolls so that Laffer and friends can then call for more tax cuts later because public sector costs will have been lowered.
Regardless of that, the notion that we need stimulus via a payroll tax cut on the one hand but are going to take almost two month's salary away from public sector workers on the other makes no sense if the alleged goal is money being circulated in the economy by consumers. His proposals are not consistent.
It's as if all this is driven by ideology, not logic (and that it has been for decades), which brings me to this passage in the article:
Laffer is a long-time booster of tax cuts as a strategy to increase economic growth, ideas embraced decades ago by the Republican Party and U.S. President Ronald Reagan, and more recently, Trump himself.
One of the reasons I don't take Laffer seriously is that the promise that tax cuts bring GDP growth lacks empirical foundation. Note, for example, the GDP growth after the Trump tax cuts–it is not especially different from the pre-tax cut growth figures.
In regards to potential work with the Trump administration:
Laffer is also being floated in influential right-wing circles as a good candidate to head a proposed new industry task force aimed at re-opening the U.S. economy as soon as possible. "Bring in the minds like Art Laffer," Sean Hannity, the Fox News host said April 6 of the proposed task force.

Trump tweeted his support for the new economic task force on April 4, calling it a "good idea." He hasn't yet mentioned Laffer, but on Tuesday reiterated his support for a payroll tax cut, saying it would be a "fantastic time" to deliver it.

Trump awarded Laffer the Presidential Medal of Freedom last year.

[…]

Laffer said he had not been approached by anyone in the White House about joining the proposed task force, but that he's willing to do the work for free.

"I don't have any reason to believe that I will be asked, but if I were asked to do it, I would love to do it, gratis," he said.



Given Trump's penchant for liking identifiable names who are popular in conservative media, a Laffer appointment would not surprise me in the least.