June Jobs Growth Slightly Above Expectations, But Not Spectacular
Total nonfarm payroll employment increased by 213,000 in June and the unemployment rate rose to 4.0 percent.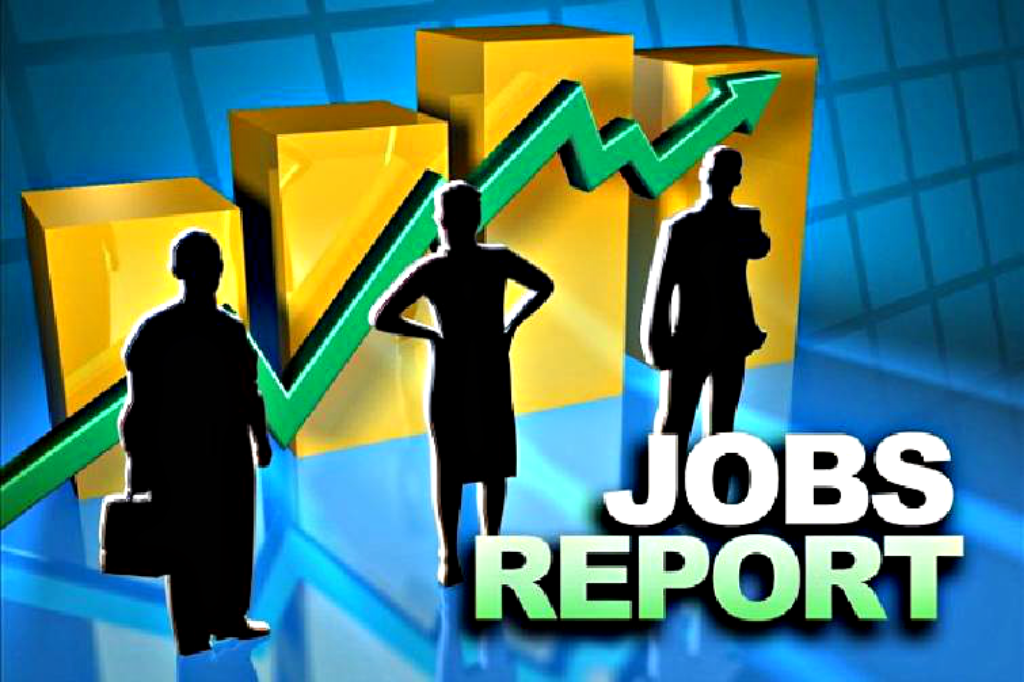 The jobs market for the first five months of 2018 has been, in a word, inconsistent. We saw extremely strong upticks in hiring in both January and February, for example, with both months showing numbers that belied the state of the cold winter we experienced and suggested that this could be a good year for jobs growth after all notwithstanding the fact that we are in the ninth year of the post-recession recovery. When we got to March and April, though, things turned disappointing as net jobs growth missed even modest target numbers by wide margin, The situation was slightly better in May, but the numbers for that month were about the same as what we saw for most of the final two years of the Obama Administration, numbers which are more consistent with a mature recovery reaching what economists refer to as "full employment." More importantly, while jobs growth numbers have been positive all year, wage growth, while positive, has remained as stubbornly stagnant as it was throughout most of 2017. This has been puzzling given the fact that the economic data suggested that a smaller available pool of labor should have led employers to increase wages to attract workers. In any case, heading into this morning, the expectations were that the jobs report for May would show roughly 200,000 new jobs created, not exactly an exciting number but certainly a bounce back from the disappointing numbers of the previous month. Nonetheless, the expectation was that jobs growth would continue to be positive even if it weren't spectacular, Indeed, as I noted in my post about the December report, the jobs market seems to be at the point where expecting massive increases in job creation are probably out of the question. Instead, we're likely to see modest but healthy jobs growth, but not anything spectacular.
As it turned out, the numbers for June ended up being somewhat above expectations, but hardly the spectacular kind of jobs growth that ought to get anyone excited:
Total nonfarm payroll employment increased by 213,000 in June, and the unemployment rate rose to 4.0 percent, the U.S. Bureau of Labor Statistics reported today. Job growth occurred in professional and business services, manufacturing, and health care, while retail trade lost jobs.

The unemployment rate rose by 0.2 percentage point to 4.0 percent in June, and the number of unemployed persons increased by 499,000 to 6.6 million. A year earlier, the jobless rate was 4.3 percent, and the number of unemployed persons was 7.0 million. (See table A-1.)

Among the major worker groups, the unemployment rates for adult men (3.7 percent), adult women (3.7 percent), and Asians (3.2 percent) increased in June. The jobless rate for teenagers (12.6 percent), Whites (3.5 percent), Blacks (6.5 percent), and Hispanics (4.6 percent) showed little or no change over the month. (See tables A-1, A-2, and A-3.)

Among the unemployed, the number of job losers and persons who completed temporary jobs increased by 211,000 in June to 3.1 million, and the number of reentrants to the labor force rose by 204,000 to 2.1 million. (Reentrants are persons who previously worked but were not in the labor force prior to beginning their job search.) (See table A-11.)

The number of long-term unemployed (those jobless for 27 weeks or more) increased by 289,000 in June to 1.5 million. These individuals accounted for 23.0 percent of the unemployed. (See table A-12.)

In June, the civilian labor force grew by 601,000. The labor force participation rate edged up by 0.2 percentage point over the month to 62.9 percent but has shown no clear trend thus far this year. (See table A-1.)

The employment-population ratio, at 60.4 percent, was unchanged in June and has essentially been flat since February. (See table A-1.)

(…)

Total nonfarm payroll employment increased by 213,000 in June and has grown by 2.4 million over the last 12 months. Over the month, job gains occurred in professional and business services, manufacturing, and health care, while employment in retail trade declined. (See table B-1.)

Employment in professional and business services increased by 50,000 in June and has risen by 521,000 over the year.

Manufacturing added 36,000 jobs in June. Durable goods manufacturing accounted for nearly all of the increase, including job gains in fabricated metal products (+7,000), computer and electronic products (+5,000), and primary metals (+3,000). Motor vehicles and parts also added jobs over the month (+12,000), after declining by 8,000 in May. Over the past year, manufacturing has added 285,000 jobs.

Employment in health care rose by 25,000 in June and has increased by 309,000 over the year. Hospitals added 11,000 jobs over the month, and employment in ambulatory health care services continued to trend up (+14,000).

Construction employment continued to trend up in June (+13,000) and has increased by 282,000 over the year.

Mining employment continued on an upward trend in June (+5,000). The industry has added 95,000 jobs since a recent low point in October 2016, almost entirely in support activities for mining.

In June, retail trade lost 22,000 jobs, largely offsetting a gain in May (+25,000).

Employment showed little or no change over the month in other major industries,including wholesale trade, transportation and warehousing, information, financial activities, leisure and hospitality, and government.
In addition to the numbers above, the Bureau of Labor Statistics reported that total nonfarm payroll employment for April was revised upward from +159,000 to +175,000 and the number for May was revised upward from +223,000 to +244,000. This represents a net upward revision for the two months of +37,000 jobs. Combined with this month's jobs numbers, this puts the average jobs growth for the past three months at +210,667  net jobs created per month, which is a somewhat positive increase from where the three-month average stood last month. So far in 20187, we've seen a total of 1,037,000 new jobs created in 2018 as a whole for an average of 214,500 net new jobs created since the start of the year, a slight improvement from where we were last month. Combined with the final jobs numbers for 2017, this means we've seen a total of 2,748,000 new jobs created since January 1, 2017, a period that has largely coincided with Donald Trump's tenure as President, for an average over that period of +166,556 new jobs created, which is a slight increase from where this average stood as of last month. As I have been saying since the start of the year, these numbers are most certainly not one that indicates an imminent massive increase in hiring by employers.
During his campaign for President, Donald Trump promised to create 25,000,000 jobs during his Presidency. That would require the creation of 3,125,000 per year over an eight-year term for an average of 261,000 new jobs per month. Over a four-year term that would require 6,250,000 per year, for an average of 521,000 new jobs per month. Based on the average growth rate we have seen since the start of 2017 it would take nearly twelve and one-half years to reach that goal. Based on the average for 2018 to date, it would take roughly ten years to reach the goal. Based on the average jobs growth for the year to date, it would also take roughly twelve years to reach that goal. Based on the average for the past three months, it would also take roughly ten years to reach Trump's goal. All of this, of course, assumes that we don't have even a mild recession during that period. Needless to say, it is unlikely that we're going to see sustained average jobs growth over the next three to seven years that would put us close to the 25,000,000 mark absent a significant change in the nature of the jobs market.
Looking deeper into the numbers, the average workweek across the board was once again unchanged at 34.5  hours while average hourly earnings rose 5 cents to $26.98. Over the year, average hourly earnings have risen by 72 cents or 2.7%. These are positive numbers, but still frustratingly low given what seems as though it is becoming tighter labor market. As I've said before, this slow wage growth could mean that we're hitting some sort of equilibrium in the jobs market that will preclude big jumps in either hiring or hourly earnings, what it doesn't suggest, though, is that we're going to see massive increases in either number.
The New York Times casts the numbers as "encouraging":
Arriving on the ninth anniversary of the recession's end, the latest jobs numbers cap a string of encouraging economic reports. Many estimates for growth in the second quarter are bouncing above 4 percent. The manufacturing sector buzzed with activity last month, and spending on construction rose. New jobless claims are dragging along at historically low levels. And many consumers displayed their confidence in the economy by kicking off the summer with a new car purchase.

"I'm really excited to see that the labor force is growing," said Catherine Barrera, chief economist of the online job site ZipRecruiter. "There were some people who weren't participating in the labor force who are now being encouraged to return, so I'm not concerned about the uptick in unemployment."

Another 601,000 Americans joined the labor force last month. Hiring in the manufacturing sector was particularly strong at 36,000, while the retail sector slumped, losing 22,000 jobs. Business and professional services as well as health care also had strong showings.

Jim O'Sullivan, chief economist of High Frequency Economics, agreed that despite growing trade tensions, the employment numbers were impressive. "The surprise today was that the wage numbers didn't accelerate more," Mr. O'Sullivan said. That holds wage gains behind the inflation rate.

Combined with a bump up in the jobless rate (because more people were working), the modest wage increase should "take a little bit of pressure off the Federal Reserve to step up the pace of tightening," Mr. O'Sullivan said, referring to the central bank's setting of benchmark interest rates.

Over the past year, average monthly payroll gains have hovered around 200,000, and hiring has been running ahead of growth in the labor force. "There's a gap there," he noted, and without a steep and persistent plunge in hiring, "the unemployment rate is going to keep falling."
The Wall Street Journal is striking a similar tone this morning:
Steady hiring and low unemployment shows the labor market continues to be an area of strength for the economy since the recession ended nine years ago. What might be different now is the other aspects appear to be picking up steam. Some economists project economic output rose at better than 4% annual pace in the second quarter for the first time since 2014. Rising consumer spending, manufacturing output and exports are expected to have contributed to the gain, set to be officially reported later this month.

If sustained, that would be a turn from much of the expansion in which hiring has been consistent, but growth has been sluggish, holding near a 2% annual rate. One explanation is wages. Even thought Americans were finding jobs, scant raises left them with little room in their budgets to step up spending.

That could be changing, albeit very slowly. Average hourly earnings for all private-sector workers increased 5 cents last month to $26.98. Wages rose 2.7% from a year earlier in June. Wages haven't increased at better than a 3% rate from a year earlier since the recession ended in 2009—but wages have risen at least 2.5% from a year earlier in 16 of the past 17 months. That's a faster pace than recorded earlier in the expansion.

Consistent raises and lower taxes could be translating into stronger consumer spending. But consumer prices are also rising at a faster rate, threatening to effectively eat into the buying power of those wage gains.

Stronger inflation and low unemployment likely would keep Federal Reserve policymakers on course to gradually raise their benchmark interest rate over the next year to a level that no longer seeks to stimulate growth.

"Most Americans who want jobs can find them," Fed Chairman Jerome Powell said in a speech last month. "High demand for workers should support wage growth."
It is worth noting that there is some seemingly "negative" news in the report, but it's not really as bad as it might seem. The topline unemployment rate, known as U-3, increased two-tenths of one percent and there were also increases in the broader U-6 rate and in the unemployment rate for several sub-groups such as youth and African-Americans. In this case, though, the increases appear to be due to increases in the labor force participation rate, meaning that more people are looking for jobs. This is generally seen as a healthy sign since it means that people who have been sitting on the sidelines of the labor force have, at least for now, decided that it could be worthwhile to at look for work. Whether they decide to say in the workforce, though will depend on whether or not their respective job searches are fruitful. Given the slow pace of hiring, which isn't much better than it was during the final years of the Obama Administration, they are likely going to have to pound the pavement and prepare for disappointment.
Realistically speaking, it's unlikely that we'll see massive increases in hiring in the near future. We are, as I noted above, in the ninth year of the recovery from the Great Recession, and this is typically the point at which jobs growth slows as employers find that their need for labor has dropped significantly. This is even more the case in the modern era where increases in both worker productivity and the use of technology have meant that businesses can move forward, and even expand, without having to significantly expand their workforce. Rather than focusing on the jobs number, then, the big number that most economists have been focusing on lately has been wage growth which, so far at least, remains tepid at best.
Hanging above all of this is the question of what impact the Administration's economic policies will have on the economy going forward. So far at least, we aren't seeing much indication that the tax cuts put in place in December are having the kind of positive impact that the Administration and Republicans on Capitol Hill hoped that they would and still aren't very well received in the polls, which is one reason why Republicans looking ahead to November are looking for other issues to run on as November gets closer. Perhaps we'll see some positive impact from the cuts that will help the GOP in November, but it has not shown up yet. On the other side of the coin, of course, are the Administration's trade policies, which are likely to have a negative impact on economic growth, although it's not clear when that might start to show up in the economic statistics. Given the importance that voters tend to put on so-called "pocketbook" issues when they go to the polls, the question of which of these forces ends up having the biggest impact when November rolls around could prove decisive in some close races.