As Cold In Canada As It Is On Mars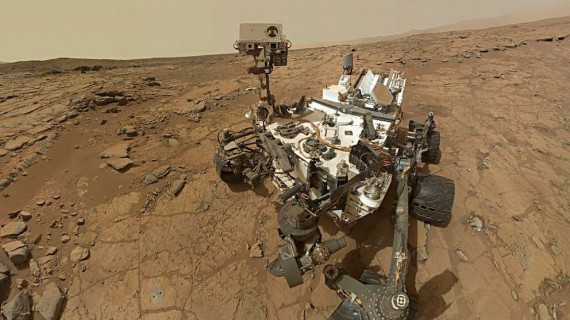 The blast of Arctic cold headed into the American Midwest and East Coast is making it colder in Canada than it is in the U.S., not surprisingly. What is surprising, maybe, is that it reached temperatures equal to those registered on Mars:
Canada is having a cold snap at the moment. This week, in Southern Manitoba, the temperature reached a blisteringly frigid -31 degrees Celsius, or nearly -24 Fahrenheit. (Wind chill values in Winnipeg—in case you were curious and/or in need of some meteorological schadenfreude—dipped to -58 Fahrenheit.) Which is crazy, and which makes for, as Yahoo's Geekquinox blog puts it, "the coldest afternoon temperatures the area has seen in several years."

The cold spell also puts Canada into some rarified company. Because you know what other place has recently registered a temperature of -31 degrees Celsius? Mars. Yep, Mars—a planet located an average of 140 million miles farther from the sun than we are. Over on the Red Planet, NASA's Curiosity rover regularly sends temperature data to us via its REMS (Rover Environmental Monitoring Station) instrument. And over the past month, Yahoo notes, REMS has been reporting daily high temperatures on Mars that range from -25 to -31 degrees Celsius. (Mars seems to be having its own cold spell: The -31 degrees Celsius temperature is the coldest daily high the rover has recorded since it landed on the planet in August 2012.)
As the linked article goes on to note, the area of Mars were Curiosity is located is actually a somewhat warmer climate than other parts of the planet. It terms of latitude, Curiosity is located roughly in an area where Venezuela would be on Earth. Still that's some pretty cold stuff you're dealing with there Canada.