As Goes Apple, So Goes America?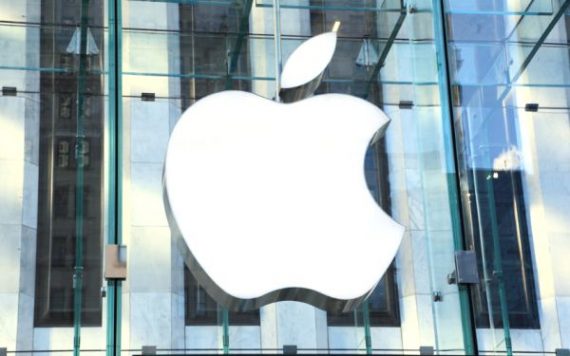 Joe Weisenthal, whose Money Game blog at Business Insider is a recommended follow by the way, passes along this of earnings in the technology sector both with and without Apple factored into the equation: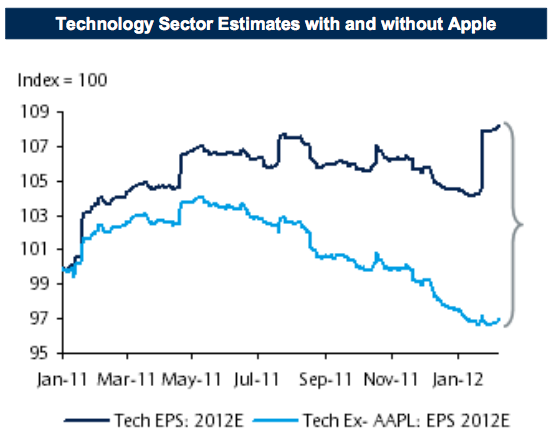 Taking Apple out of the equation, the Tech Sector has actually been in decline for a year now. Of course, as Weisenthal points out, this isn't an entirely valid comparison because at least some of the money that had would have gone to Apple products would have gone to other companies. Of course, without Apple, Technology itself would be different because it was the development of the iPhone that led to Android, and the development of the iPad that led to the tablet computers put out now by a variety of companies. Taking the example to a broader scale, Crossing Wall Street blogger Eddy Elfenbein noted on Friday that removing Apple from the S&P 500 reduces the overall year over year earnings growth for that stock index drops from 7.8% to 2.7%. And, as Suzy Khimm notes the S&P's projected earnings growth of 6.8% in the 1st Quarter of 2012 drops to 2.8% without Apple.
This is a pretty amazing demonstration of just how successful Apple has become and it makes one wonder what happens to the market if the Apple magic starts to fade.