Ashes Of James Doohan, 'Scotty' From Star Trek, Sent Into Orbit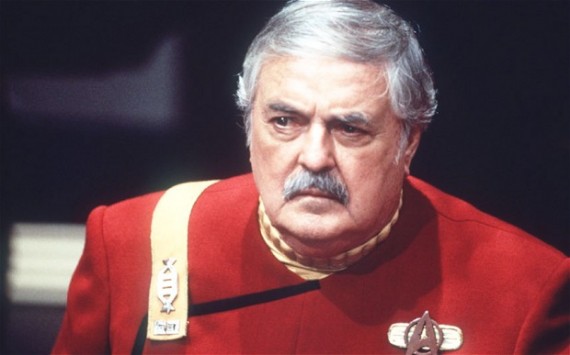 Among the items blasted into orbit today by SpaceX was a canister containing the ashes of James Doohan, who had played Lt. Commander Montgomery Scott on Star Trek:
Scotty has finally been beamed up. The ashes of the actor James Doohan, who played Scotty on the 1960s television series "Star Trek," were launched to space this morning (May 22) on a SpaceX Falcon 9 rocket.

The unmanned Falcon 9 blasted off at 3:44 a.m. EDT (0744 GMT) from here at the Cape Canaveral Air Force Station, carrying the Dragon capsule filled with cargo bound for the International Space Station. Also packed aboard the rocket was a secondary payload carrying remains from 308 people, including Doohan and Mercury program astronaut Gordon Cooper, according to ABC News and Reuters.

The ashes were flown under an agreement between the spacecraft's builder, private rocket company SpaceX (Space Exploration Technologies Corp. of Hawthorne, Calif.) and Celestis, a company that books memorial spaceflights to "launch a symbolic portion of your loved one's ashes into space," according to its website.

"We had a Celestis canister on the second stage, not on Dragon," SpaceX president Gwynne Shotwell said at a news conference after the launch. "They've actually been a customer of ours since 2005 or 2006."

The Falcon 9 rocket's second stage separated from the capsule nine minutes and 49 seconds into the flight, and is now orbiting on its own above Earth. The second stage will likely stay in orbit for about a year before it falls back toward the ground and is burned up during re-entry.
Sounds like a pretty good way to go.