Asking the Wrong Questions
Tudor's down. No laughing or drinking, just a crippled party.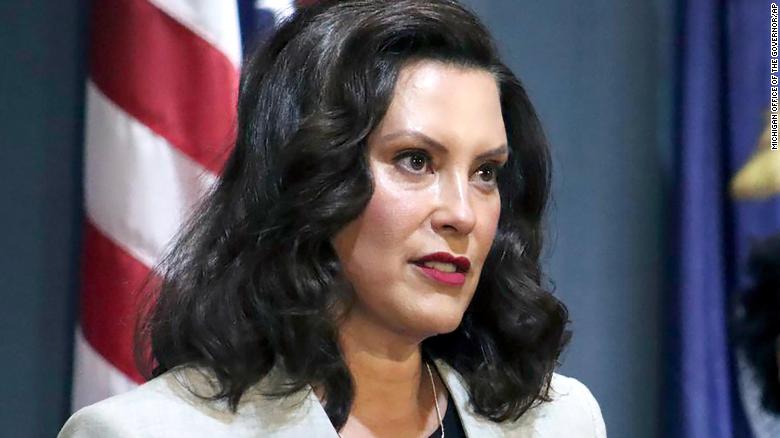 This kind of headline (via the NYT) drives me a bit crazy, to be honest: A G.O.P. Test in Michigan: Is Trump a Help or a Hindrance? because it simplistically reduces a complex set of variables to a preferred narrative. While it is true that Trump is of significance to these elections, including being part of the trend that got the Republican candidate, Tudor Dixon, nominated in the first place, there are other factors that need to be taken into account (and that better explain where we are in this race, and where we are likely to end up).
First, the basic Trump-lined parameters from the piece:
As she runs to lead a narrowly divided swing state, Tudor Dixon is pursuing a hazardous strategy in the Michigan governor's race: embracing Donald J. Trump, and at times emulating his no-holds-barred political style.

She hit the campaign trail recently with the former president's son Donald Trump Jr. and Kellyanne Conway, the onetime Trump White House adviser — and, in Trumpian fashion, made headlines for mocking her Democratic opponent, Gov. Gretchen Whitmer, over a 2020 kidnapping plot hatched against her by right-wing militia members.

[…]

The contest also serves as a test of whether Ms. Dixon and other Republican candidates can win their general elections by harnessing the grass-roots energy of Trump supporters that propelled them to the top of crowded and chaotic primaries. That approach — which entails a close association with Mr. Trump's election denialism and other political baggage — worries some Michigan Republicans who believe Ms. Dixon is failing to win over the kinds of suburban and independent voters who are crucial in tight races.
So, on the one hand, I agree that Dixon represents the Trumpista wing of the party and therefore she is a test, to a degree, of that approach.
But on the other hand, if we were to take Trump out of the equation let's consider the following. What if I told you the following ingredients of a race?
The incumbent governor is running for re-election.
The incumbent governor won election in 2018 by almost ten points.
The challenger has never run for office before.
The challenger only won her party's nomination with 38.7% of the primary vote.
The challenger is having trouble raising money.
The state is competitive. The state had a Republican governor as recently as 2014. It went Trump in 2016 (by a super-narrow margin, 0.23%) and was one of the close states for Biden (which he won by 2.78%).
If you told me all of that, and knowing nothing else, I would have said, granting that some other stories or factors could radically change things, that the odds are that the incumbent governor would win but that the challenger would have a respectable showing (defined as getting into the 40s). Such an outcome appears to be where we are headed.
Along those lines, FiveThirtyEight gives Tudor a 4% chance to win and projects a 54.0 v. 42.4% vote distribution, not all that different than Whitmer's 2018 53.3% v. 43.7% win.
My point is that while I am not saying Trump doesn't matter, the notion that Michigan is some test of Trumpism is simply wrong (but it does fit the desired narrative).
Beating an incumbent is a challenge and Whitmer is fairly popular, albeit not in an overwhelming way. As such, any challenger would likely be at a disadvantage unless there was something truly special about that candidate. There is nothing especially noteworthy about Tudor Dixon. Indeed, as noted above, there are several key problems (e.g., a newbie with a money problem) that heavily mitigate against her winning next month.
In other words, the Trump frame is off the mark here, as it is wholly likely we would be seeing the same results without the Trump variable. The key factors are fundamentals like incumbency, fundraising, challenger quality, and overall partisan environment.
Indeed, the story notes:
Not all Republicans who closely aligned themselves with Mr. Trump have struggled to pivot from the primary election to the general. In Arizona, the Republican nominee for governor, Kari Lake, has taken a similar approach, and has narrowed her race to a dead heat — but unlike Ms. Dixon, she is not facing an incumbent governor like Ms. Whitmer.

Other candidates backed by Mr. Trump, like Blake Masters in Arizona's Senate race and Doug Mastriano in Pennsylvania's contest for governor, have fallen behind their Democratic opponents as they have struggled to raise money. Another Republican Senate hopeful, J.D. Vance, is facing a closer-than-expected race in Ohio.
Indeed, there is a truly mixed bag in all of these races. Dr. Oz is doing poorly in PA, but Walker could very well win in GA. Prevailing partisan conditions are likely the culprit in both cases, but I digress.
The way in which Trumpism matters here is less in the general, and more at the primary level. Again, the decentralized nature of our parties is well on display here. If one was going to challenge Whitmer, this was not the candidate to do so, and yet this is the candidate that the nomination process produced.