Ban Tipping, Improve Service?
Jay Porter banned tipping in his high end restaurant and found that customer service and profits improved.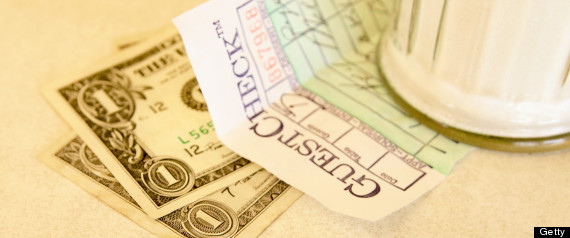 Jay Porter banned tipping in his high end restaurant and found that customer service and profits improved.
In the second year of operations at The Linkery, he instituted an 18 percent service fee and refused to accept further payment.
Our service improved, our revenue went up, and both our business and our employees made more money. Here's why:

Researchers have found (pdf) that customers don't actually vary their tips much according to service. Instead they tip mostly the same every time, according to their personal habits.
Tipped servers, in turn, learn that service quality isn't particularly important to their revenue. Instead they are rewarded for maximizing the number of guests they serve, even though that degrades service quality.
Furthermore, servers in tipping environments learn to profile guests (pdf), and attend mainly to those who fit the stereotypes of good tippers. This may increase the server's earnings, while creating negative experiences for the many restaurant customers who are women, ethnic minorities, elderly or from foreign countries.
On the occasions when a server is punished for poor service by a customer withholding a standard tip, the server can keep that information to himself. While the customer thinks she is sending a message, that message never makes it to a manager, and the problem is never addressed.

You can see that tipping promotes and facilitates bad service. It gives servers the choice between doing their best work and making the most money. While most servers choose to do their best work, making them choose one or the other is bad business.

By removing tipping from the Linkery, we aligned ourselves with every other business model in America. Servers and management could work together toward one goal: giving all of our guests the best possible experience. When we did it well, we all made more money.
I'm not sure if this would work as well at different price points or in different communities but the logic is unassailable. I tend to tip 20 to 25 percent of the bill, going above that only for extraordinarily good service or on small checks. I can't remember the last time I tipped below 20 percent for bad service. When waitstaff are slow or inattentive, which happens occasionally, I tend to chalk it up either to bad management or assume the poor bastard is just incompetent but still needs to get paid. In the case of outright maltreatment, I'd raise the issue with management; but that hasn't happened in years.