Battleground Virginia: Senate Race, 2012 Presidential Race Basically Tied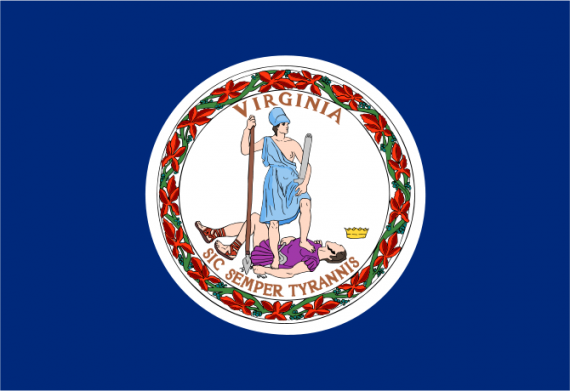 In 2008, Virginia gave its Electoral Votes to a Democrat for the first time since 1964. Just a year later, though, saw Republicans sweep all three statewide elected offices, and last year the GOP picked up three Congressional seats from the Democrats. It's inevitable, then, that the state will be on everyone's radar next year, all the more so because of the fact that two of Virginia's most popular former Governors — George Allen and Tim Kaine — will be facing off for a Senate seat. According to a new Quinnipiac poll,  Virginia voters are divided almost equally on both Obama's re-election and the Senate race:
RICHMOND, Va. — Next year's marquee elections for president and U.S. Senate in Virginia are a dead heat right now, according to a new Quinnipiac University Poll released Thursday.

Voters were evenly split on President Barack Obama's job approval and whether he deserves a second term. Forty-eight percent felt he has done a good job and the same percentage felt he had not. Four percent offered no opinion.

Forty-seven percent felt Obama should be re-elected, 47 percent had the opposite view with 6 percent undecided.

Paired against an unnamed Republican nominee in a hypothetical matchup, 43 percent favored Obama, 41 percent would back the nameless Republican, 10 percent said it depends on who the GOP nominee is and 6 percent were undecided.

(…)

The same is true of a potential clash between former governors running for the U.S. Senate. Democrat Tim Kaine was the choice of 43 percent, and Republican George Allen was the choice of 42 percent. Allen faces opposition from tea party leader Jamie Radtke and a conservative Hampton Roads newcomer, E.W. Jackson, for the GOP nomination.

Like his friend Obama, Kaine had an enormous edge among young voters. Among voters 18 to 34 years old, 59 percent supported Kaine to 27 percent for Allen. But in all older age groups, Allen led by a margin of about 10 percentage points. When asked whether Obama deserved a second term, 60 percent of the youngest age group said yes.
So, we can expect the Old Dominion to be a huge battleground next year. Not just for its electoral votes and the Senate seat, but also because the type of voters that will put the winner over the top in Virginia are also the key to winning other battleground states.