BCS vs. Playoffs
While I support a college playoff, there's an argument to be made for the integrity of the regular season.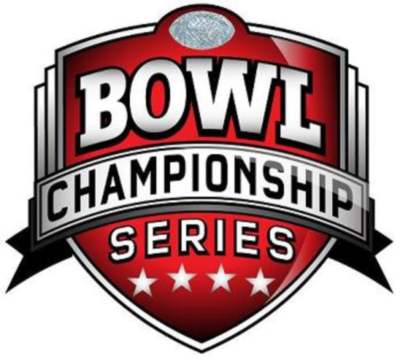 Matt Yglesias makes an interesting point with regards the BCS format that the top division of college football uses to determine its national championship:
Perhaps the most damning quick observation you can make about the BCS system is that in the twelve meetings between the number one ranked team and the number two ranked team, the number two ranked team has won the game exactly six times. If #2 is better than #1 half the time, then who's to say how often #3 hasn't been better than #2?
That's a fair point and, essentially, the reason that I support a playoff.  That, and the fact that undefeated teams from weak conferences have no real shot at advancing to the title game and that once-beaten teams from great conferences are essentially eliminated from contention in most years, despite being arguably better than the teams that advance.
But that doesn't mean that the chief argument in favor of the current system — that it preserves the integrity of the regular season, essentially turning every game into a playoff — doesn't have merit.
This weekend's NFL playoffs gave us an excellent case study of that.  The Seattle Seahawks, which finished atop the atrocious NFC West despite a 7-9 record, became the first team with a losing record to advance to the playoffs , despite teams with 10 wins having to stay home and watch them on television.  They hosted the 11-5 New Orleans Saints in a single-elimination game.   Not only did the Saints have four more wins during the regular season, among them was a 34-19 shellacking of those Seahawks.    Naturally, Seattle won the rematch and will advance.
Did TCU deserve a shot to play for the national championship?  They did.  But even a four game playoff would have included once-beaten Stanford, which had been creamed by Oregon the first weekend in October.  Why should Stanford have gotten a rematch as equals?