Because Africa Just Doesn't Have Enough Landlocked Countries
What happens if Southern Sudan's independence referendum succeeds?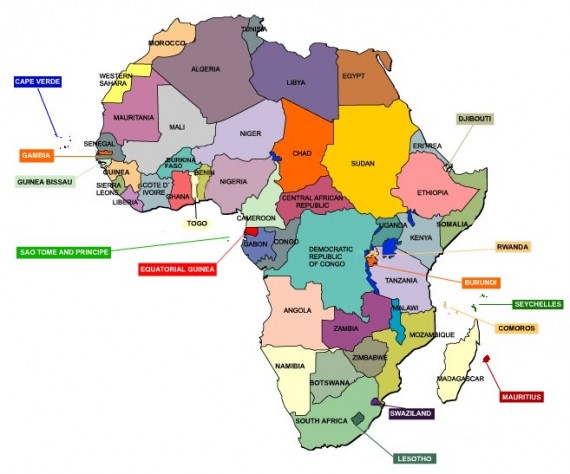 The referendum in Southern Sudan to determine whether the region will secede from the north to form an independent country has reached the necessary 60% mark:
Southern Sudanese officials say they have received the 60 percent voter turnout needed to validate the region's landmark independence referendum.

Anne Itto, a senior official for the Sudanese Peoples Liberation Movement, made the announcement Wednesday as the fourth day of voting got underway.

Official turnout figures are the responsibility of the South Sudan Referendum Commission, which has not confirmed that the threshold has been reached.

Nearly 4 million people are registered to vote in the referendum which is widely expected to lead to southern Sudan seceding from the rest of the country. Preliminary results are expected next week.
If, as most expect, the referendum succeeds, I have little doubt that Southern Sudan will declare its independence but then what? As this post at Coming Anarchy explains, dividing this baby is far from trivial. Add to that that most of the oil is in Southern Sudan (Sudan is currently Africa's third largest oil producer) while access to the sea is in the north and I think it's apparent that while secession would solve some problems it will create many others.
Here's a partial list of landlocked countries in Africa:
Mali
Niger
Burkina Faso
Central African Republic
Ethiopia
Uganda
Rwanda
Burundi
Zambia
Zimbabwe
Malawi
Botswana
Many of the countries on the list have experienced famine, civil upset, and massacres. I can't honestly say what role their being landlocked has played in those. It might be that the conditions that caused the boundaries to be drawn in that way also set the stage for later problems.