Biden Approval Up
Gallup has him at his highest point in a year.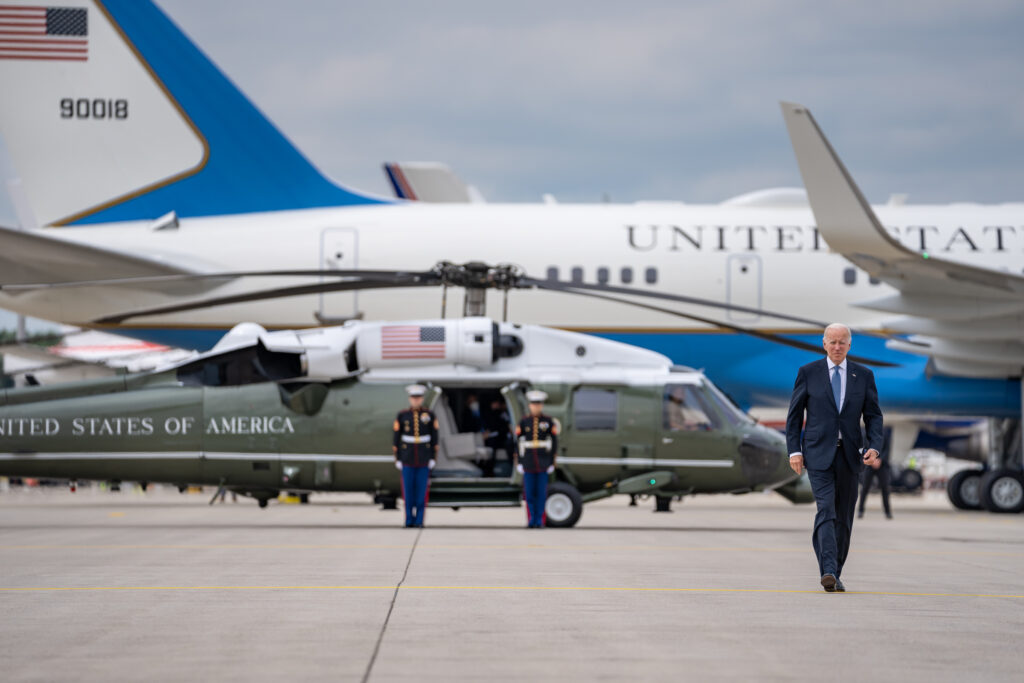 Gallup reports: Biden's Job Rating Rises to 44%, Highest in a Year.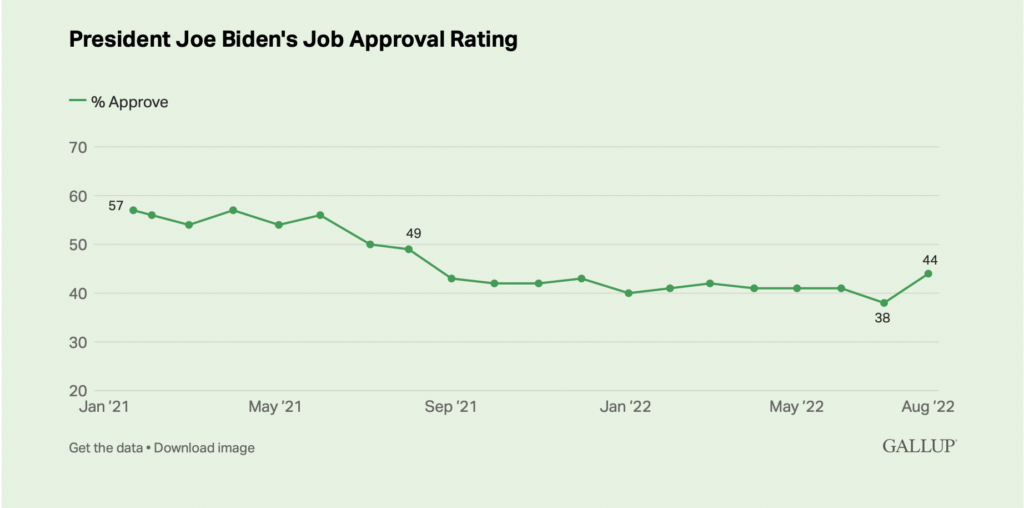 Historical context:
The latest improvement in Biden's overall approval rating puts him in better standing in the August before midterm elections than five of his predecessors over the past 40 years — Ronald Reagan in 1982, Bill Clinton in 1994, George W. Bush in 2006, Barack Obama in 2014 and Donald Trump in 2018.

However, Biden's August job rating is dwarfed by the 61% to 75% readings for Reagan in 1986, George H.W. Bush in 1990, Clinton in 1998 and George W. Bush in 2002. Obama's August 2010 pre-midterm rating matches Biden's current 44%.
The biggest uptick by partisan ID is among independents.
He is up in the 538 composite of approval polls, although not at 44%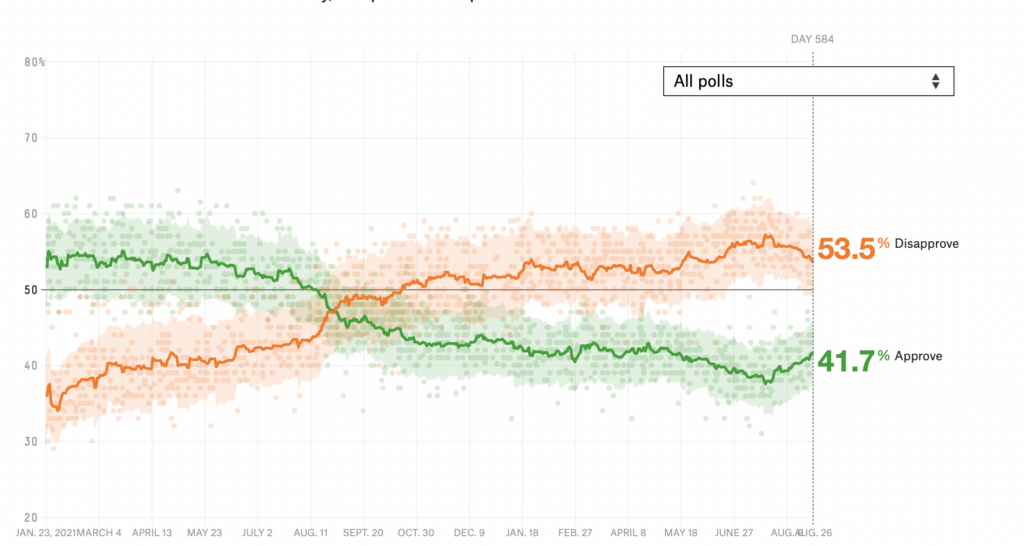 The run of legislative successes likely has helped, although no doubt the recent decline in gasoline prices has been of more than a little significance.