Biden Energy Subsidies More Popular Than Projected
The projections were way off---in a good way.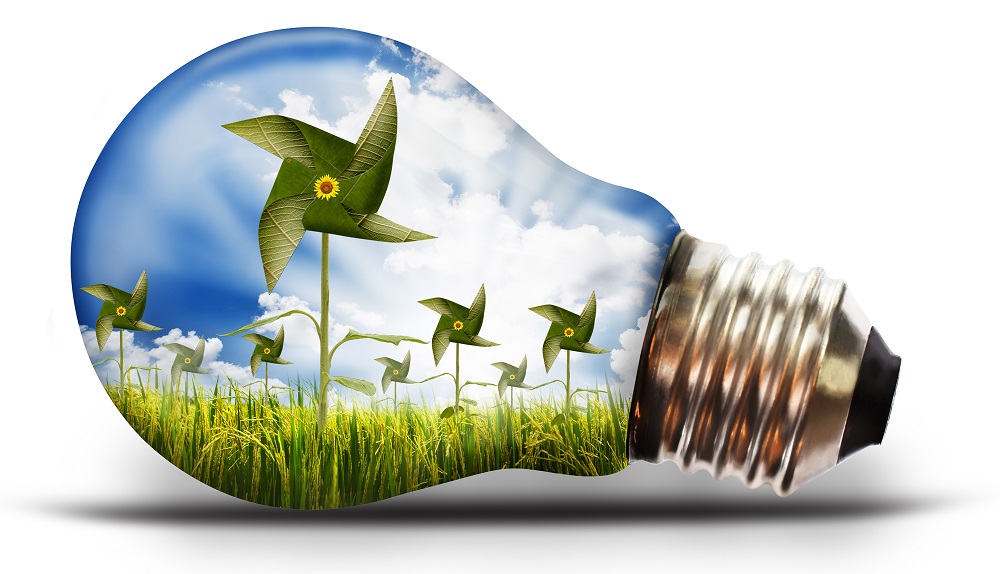 Yahoo Finance senior columnist Rick Newman is hilariously backhanded in his analysis "Biden's green energy law is turning out to be huge."
The biggest sleeper event of the Biden presidency may end up being the laughably misnamed and poorly understood Inflation Reduction Act.

The law that Congress passed on Aug. 12, 2022, and Biden signed four days later was a remnant of Biden's "Build Back Better (BBB)" plan, which Democrats were unable to pass even though they controlled both houses of Congress at the time. The IRA, as it's known, includes a mishmash of leftover BBB provisions, including green energy incentives, beefier tax enforcement, a minor business-tax increase, healthcare subsidies, and cheaper drugs for Medicare enrollees. Budget analysts estimated the Inflation Reduction Act would have little to no effect on inflation. Democrats who passed the law with no Republican votes probably named it that so they'd be able to claim credit if high inflation at the time came down, which it has.
Well, yes. And because Joe Manchin pretty much demanded it. But it's true: we knew from the outset that the Inflation Reduction Act wasn't going to reduce inflation; it was never intended to. It was just the parts of BBB that Manchin and Kyrsten Sinema would vote for.
Inflation is moderating for other reasons, but a year after its passage, the IRA is shaping up to be immensely consequential anyway. The green energy portion of the bill — the biggest chunk — is the most aggressive effort to decarbonize the US economy ever. But it's turning out to be even bigger than analysts thought at the time.

Initial estimates ballparked the cost of the bill's green energy provisions at around $385 billion over 10 years. Those green energy provisions are now likely to cost around $1.2 trillion, according to the latest analysis from Goldman Sachs and the Penn Wharton Budget Model. That's three times the original cost estimate.
But, as we'll eventually see, "cost" isn't the right way to look at this.
As for the entire bill, Penn Wharton initially thought it would reduce the national debt by about $264 billion over the 10-year budget window. That's because some provisions cost money while others saved money, with the net effect being a modest savings to taxpayers. But Penn Wharton now thinks the IRA will add about $1 trillion to the debt, for a net swing of nearly $1.3 trillion out of the federal purse.

The soaring cost of the IRA might make it sound like Congressional Democrats who voted for the bill relied on rigged budget math to pass a law that promptly became a lot more expensive than advertised. But the added cost is also a sign of the IRA's success, because green energy tax incentives are turning out to be way more popular than expected. The cost of the law is rising because there's a lot more private sector investment in green energy, driven by tax breaks included in the law. Given that the law's main purpose was to speed green energy adoption, rising costs mean a faster transition away from fossil fuels and a more muscular response to global warming.
Considering that encouraging investment in these technologies was the goal, this is a good thing, no? And they're only "out of the federal purse" in the sense that the money would otherwise have been taxable.
Most of the green energy provisions in the IRA aren't direct spending by the government but tax breaks for private entities that invest in green energy. And most of those tax breaks are uncapped, meaning there's no dollar limit on the amount of tax breaks the government will allow. In other words, anybody who meets the requirements for various tax breaks will be able to get them, no matter how much the tally adds up to. The "cost" isn't government spending, it's foregone tax revenue over the 10-year window.
Indeed, my complaint about many of these programs is that they are in fact capped or means-tested. So, for example, we're subsidizing electric vehicles again—but only ones under a certain price. Or we'll subsidize replacing a traditional HVAC unit with a heat pump—but only if you make under a certain income threshold. I get why we don't want to subsidize the relatively well-off. On the other hand, though, if the point is to encourage green energy, it's counterproductive.
So initial cost estimates for the IRA relied on some guesswork about the amount of private investment that would qualify for the tax breaks. It's that private investment that's turning out to be far stronger than expected a year ago. Those tax breaks increase the return on private sector investments in green energy, and in some cases turn a likely negative return into a positive one. With government subsidies, some private investors who would otherwise take a pass on unproven technology such as biofuels or green hydrogen might decide to give it a shot.
Well, yeah. Why would we give people subsidies for doing something they were going to do, anyway? The whole point is to incentivize different choices.