Biden Getting Little Credit for Infrastructure Bill
Most don't even know it passed!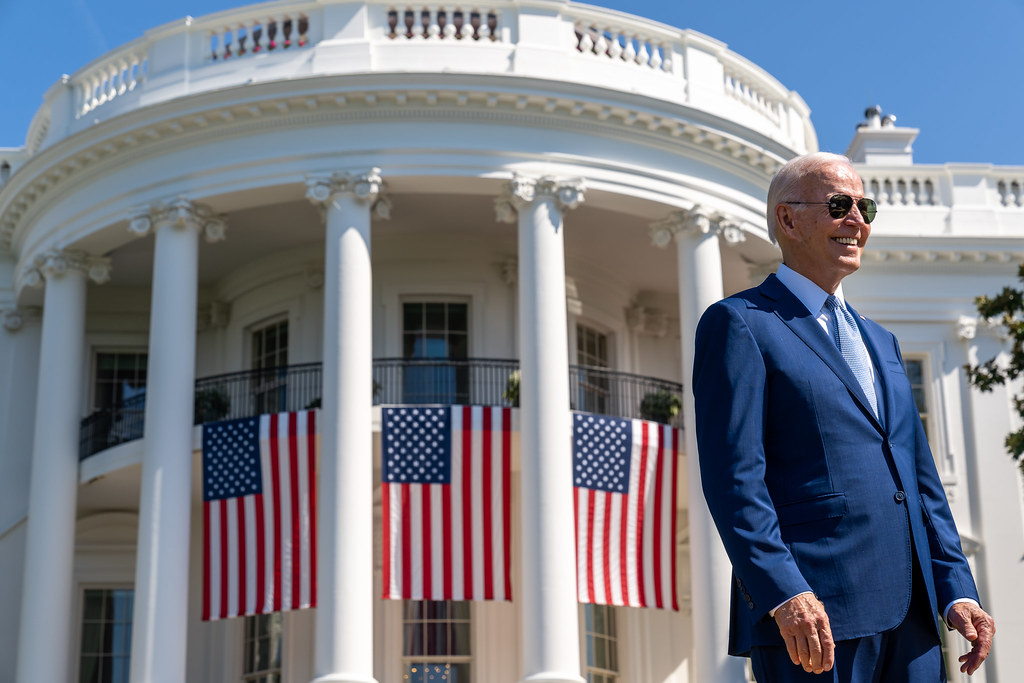 POLITICO ("Biden won on infrastructure. Democrats are struggling to get voters to care."):
Democrats facing voters on Tuesday can boast of a landmark achievement from their two years of running Washington — a $1.2 trillion infrastructure law that promises to rebuild the nation's roads and bridges, expand broadband service, put more electric vehicles on the road and provide millions of Americans with cleaner drinking water.

But nearly a year after President Joe Biden signed the biggest infrastructure bill in decades, decisions about how to spend all that money are just getting underway. And his party is struggling to reap the electoral rewards.

Polls show most voters have no idea Congress even passed the legislation — let alone that it's already set to provide tens of billions of dollars to projects such as rail tunnels under the Hudson River, Everglades restoration work in Florida or a bridge replacement in Tennessee. Meanwhile, Republican lawmakers who opposed the bill have been quick to offer praise and claim credit when their local projects get a share of the cash.

More broadly, it will be years before federal, state and local governments decide which specific projects get the vast majority of the money, and even longer before many Americans see the results in their backyards. Many of the spending decisions will rest with Republican governors who oppose Biden's push to use much of the money for projects that counteract climate change or redress the legacies of racial discrimination.
It's not surprising at all that Americans aren't feeling the effects of the spending yet since, well, it hasn't yet been spent. Indeed, most of it hasn't even been announced.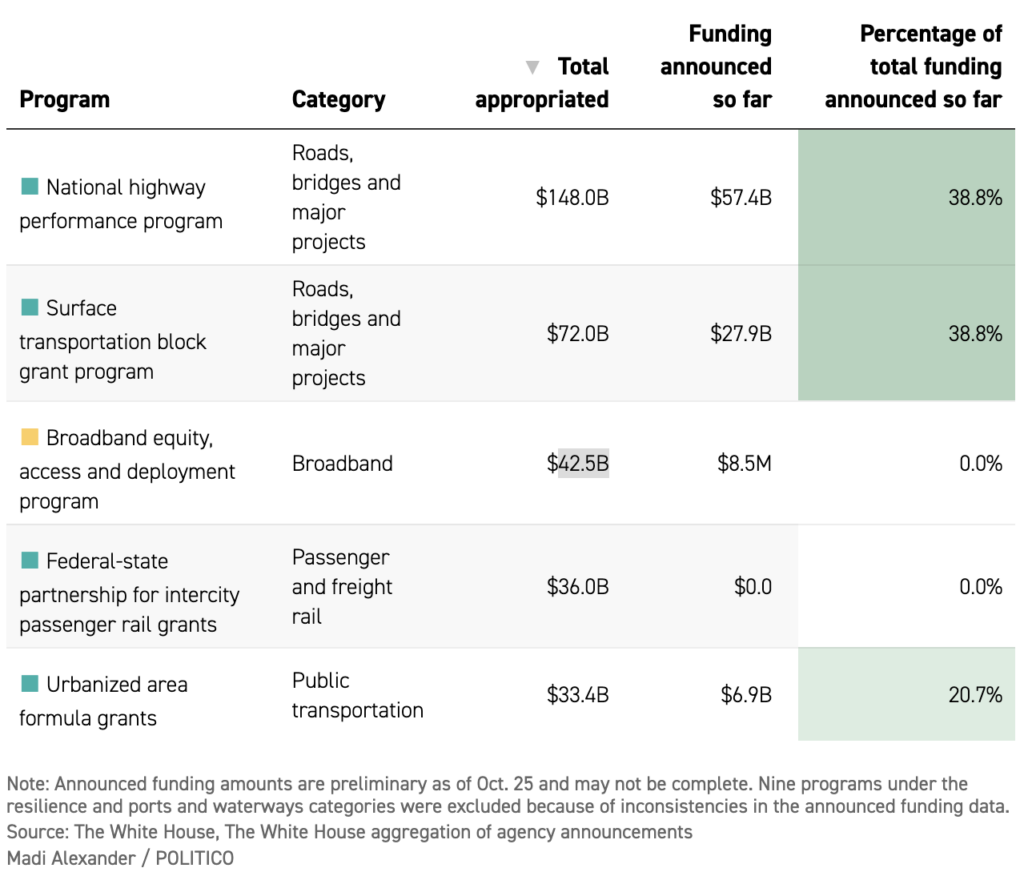 What's more interesting is that the vast majority of Americans somehow don't even know the bill passed!
Although, in fairness, the evidence for this is several months old. The link is to a July 22 POLITICO report, "Democrats have another infrastructure problem."
Eight months after Congress cleared the landmark legislation to overhaul the nation's roads, bridges, rails and broadband, only 24 percent of voters are aware it's now a law, according to new polling by the center-left think tank Third Way and Impact Research that was shared first with POLITICO.

That damning assessment of the impact of one of Biden's most significant domestic achievements comes after White House events promoting its investments as a fulfillment of a key campaign promise. While the infrastructure bill delivered on a decadeslong call for shoring up crumbling U.S. infrastructure, its passage was overshadowed by Democratic infighting over an entirely different piece of Biden's agenda — one that still hasn't passed.

Given that tortured backstory, Democrats said they were hardly surprised that voters knew so little about their prized infrastructure bill. Some lamented that their own party hasn't done enough to promote it.

"We were so focused on passing the next thing, we forgot to tell people about it. And that's a huge mistake," said Rep. Scott Peters (D-Calif.). "We passed a historic, bipartisan infrastructure bill. And why we weren't crooning about that from minute one is still a mystery to me."

While House Democrats collectively held over 1,000 events to promote the bill, the polling shows it didn't resonate with most people. Roughly one-third of voters said they believed it was "still being worked on in Congress," while 9 percent believed it was "not being worked on in Congress and will not be passed." About 37 percent said they didn't know the status of the package at all.

There was a bright spot in the data for Democrats: Pollsters said the trend could be reversed before this fall's midterms if the party can harness the right message. They found that voters' support for the infrastructure bill reaches 80 percent after learning about what's in it — Democrats just have to reach them first.
So, while Democratic infighting hampered getting the message out in the early days, it's quite possible that they've fixed that during the campaign. But it strikes me as more likely that the infrastructure bill got overtaken by events—inflation, high gas prices, Ukraine, abortion, etc.
Back to today's report:
The legislation may still bring the transformations to the U.S. economy that Democrats envisioned — and by passing it, they succeeded where former President Donald Trump's $1.5 trillion infrastructure proposal failed. But infrastructure has hardly ranked among the top concerns of a midterm election campaign waged largely on issues such as inflation, abortion rights and fears about American democracy.

Biden and his aides have spent the past year on an infrastructure victory lap anyway, with Transportation Secretary Pete Buttigieg traveling to more than 40 communities across the country to promote the law and tour infrastructure projects.

The White House hopes the public is at least aware that the infrastructure effort is moving ahead. And maybe that translates into votes, said Biden's infrastructure coordinator, former New Orleans Mayor Mitch Landrieu, who oversaw his community's reconstruction after Hurricane Katrina.

"When I was rebuilding the city of New Orleans, when you're rebuilding and you got things coming out of the ground and you got credit for it, people would say, 'Oh, well I like that, and I want more of it,'" Landrieu said. "'I'm going to vote for that guy rather than the other guy.'"
We'll likely never know how much infrastructure played into the outcome of individual races, much less the overall outcome of the midterms. There are just too many moving parts.