Biden Plans to Repeal Trump EOs
Governing without Congress has its price.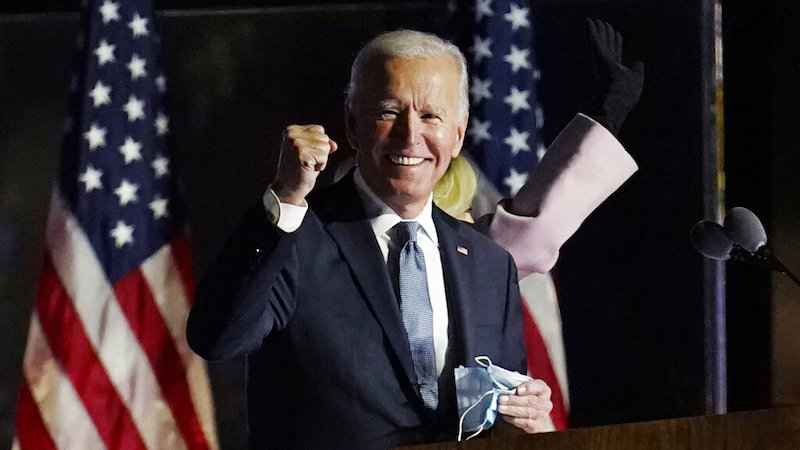 Frustrated by a recalcitrant Senate, President Obama enacted a number of major policies by executive fiat. President Trump overturned many of them and did much the same, despite having a sympathetic Congress his first two years. Now, President-Elect Biden is promising to overturn Trump's orders.
WaPo ("Biden plans immediate flurry of executive orders to reverse Trump policies"):
President-elect Joe Biden is planning to quickly sign a series of executive orders after being sworn into office on Jan. 20, immediately forecasting that the country's politics have shifted and that his presidency will be guided by radically different priorities.

He will rejoin the Paris climate accords, according to those close to his campaign and commitments he has made in recent months, and he will reverse President Trump's withdrawal from the World Health Organization. He will repeal the ban on almost all travel from some Muslim-majority countries, and he will reinstate the program allowing "dreamers," who were brought to the United States illegally as children, to remain in the country, according to people familiar with his plans.

Although transitions of power can always include abrupt changes, the shift from Trump to Biden — from one president who sought to undermine established norms and institutions to another who has vowed to restore the established order — will be among the most startling in American history.

Biden's top advisers have spent months quietly working on how best to implement his agenda, with hundreds of transition officials preparing to get to work inside various federal agencies. They have assembled a book filled with his campaign commitments to help guide their early decisions.

Biden is planning to set up a coronavirus task force on Monday, in recognition that the global pandemic will be the primary issue that he must confront. The task force, which could begin meeting within days, will be co-chaired by former surgeon general Vivek H. Murthy and David Kessler, a former Food and Drug Administration commissioner.

There has also been a recognition of those around him that he may have to lean more on executive actions than he had once hoped. He can reorient various federal agencies and regulations, and he can adopt a different posture on the world stage.
As one might have surmised from the introduction, I am decidedly not a fan of this process.
We should in fact be part of the Paris Climate Accords. It should be enacted as a treaty, ratified by a supermajority of the Senate. Yes, that's incredibly problematic in a hyper-polarized polity. It's also what the Constitution requires.
I haven't studied the fine points of US membership in the WHO but, of course, we should be a member. Given that it's a specialized agency of the UN, of which we're a charter member by treaty, it's not obvious to me why the President should have the sole authority to determine whether we're a member.
Re-instituting the "Dreamer" program is humane and decent. But it was enacted because Obama could not get it through Congress. And Congress is supposed to set our immigration policy and the Executive to enforce it. The President shouldn't have the power to unilaterally decide not to enforce parts of the law.
While I'm less of a "Conservative" than I was a decade, or certainly two decades, ago, I'm still a believer in process and the rule of law. Beyond that, the last four years should have taught us the danger of concentrated power. "Autocracy" isn't only a bad thing if we've elected a sociopath.
To be clear: to the extent that bad policies are in place because Trump has made them via this mechanism, I support Biden undoing them through the same mechanism. But Congress should reassert itself and demand its Constitutional prerogatives in policymaking. And Biden should follow through on his promise to govern in a conciliatory manner—and that means doing the hard work of forging compromise with the legislative branch.
As a side note, I am confident that we will soon have heard the last of the Administrative Procedure Act. Biden has and will continue to surround himself with competent people who know how to govern within the rules.