Trump Seeks to Make Firing Civil Servants Easier and Weaken their Unions
Three Executive Orders signed ahead of the Memorial Day holiday has government employees scrambling.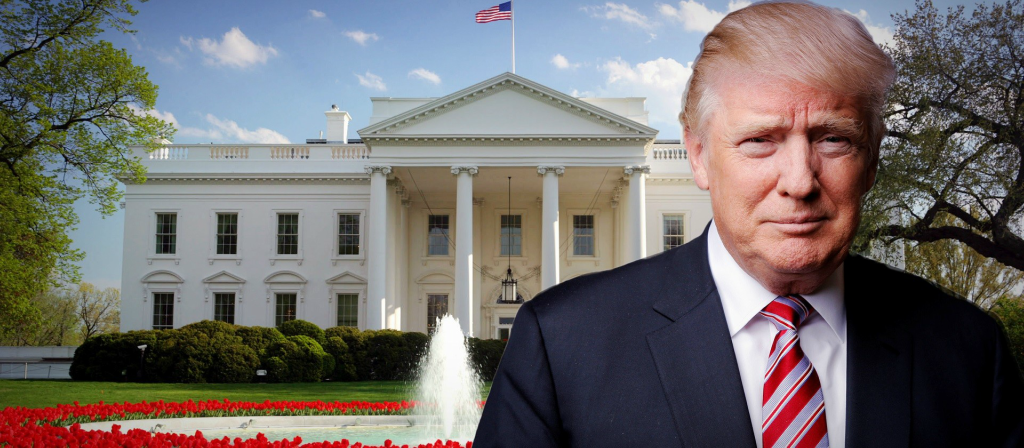 WaPo ("Trump takes aim at federal bureaucracy with new executive orders rolling back civil-service protections"):
President Trump moved Friday to roll back civil-service protections that federal employees have enjoyed for a generation, making it easier to fire poor performers, curtailing time employees can be paid for union work and directing agencies to negotiate tougher union contracts.

In three executive orders the president signed before the holiday weekend, Trump took his first significant steps toward fulfilling a campaign promise he made to overhaul a federal bureaucracy he told voters was awash in "waste, fraud and abuse."

The changes have been championed by Republicans who have sought to rein in the size and reach of the federal bureaucracy of 2 million, which under Trump has been gradually shrinking through hiring freezes and unfilled vacancies.

The trio of executive orders — which can be undone by the next president — could have a much more dramatic impact. They immediately drew polarized reactions, with public employee unions casting them as an attack on civil servants and conservatives praising the overhaul as a win for accountability.

The orders limit federal employees to spending no more than a quarter of their workday on "official time" — paid time to do union business, a benefit Congress approved for federal unions four decades ago. Administration officials said the change could save $100 million a year.

They require agencies to negotiate union contracts in less than a year. And they direct managers to move more aggressively to fire poor performers or employees involved in misconduct, limiting to one month a last-chance grace period for improvement that now can last up to 120 days. Agencies must also disclose details about an employee's record to other federal offices considering hiring someone who has been fired or disciplined.

The changes also upend a long tradition of basing layoffs on seniority. Agencies can now take performance into consideration, as well.
At first blush, these reforms are likely to be quite popular with the general public. While the image of the lazy federal bureaucrat is vastly exaggerated, the longstanding lament that genuine poor performers are next to impossible to fire is reasonable. And, frankly, the notion that workers would be allowed to spend more than a quarter of their workday being paid to do union business rather than their actual job is a hard sell. I can't remember the last time the federal government had "layoffs" but the idea that performance ought to be taken into consideration is a no-brainer.
And, certainly, these moves are in keeping with promises President Trump made on the campaign trail and in speeches, including the State of the Union, since taking office.
In a briefing with reporters, Andrew Bremberg, the White House director of the Domestic Policy Council, said surveys of federal employees have repeatedly found that few trust their managers to adequately address poor performers.

"These executive orders make it easier for agencies to remove poor-performing employees and ensure that taxpayer dollars are more efficiently used," Bremberg said. The president, he noted, called on Congress during his State of the Union address "to empower every Cabinet secretary with the authority to reward good workers and to remove those that undermine the public trust or fail the American people."
Naturally, federal employee unions see it differently.
Public employee unions said that Trump's orders amounted to an attack on federal workers and that they were contemplating legal action to halt them.

"President Trump is attempting to silence the voice of veterans, law enforcement officers, and other frontline federal workers through a series of executive orders intended to strip federal employees of their decades-old right to representation at the worksite," the American Federation of Government Employees, the largest federal employee union, said in a statement.
That's hyperbolic, of course. But, given Trump's rhetoric about "draining the swamp" and references to government workers as the "deep state," they certainly have reason for concern.
For their part, conservatives praised the changes as long overdue — particularly the order that will limit how much paid time federal employees can spend doing union work on the job.

"There is nothing more galling to limited government advocates than public employee unions being largely subsidized by taxpayer dollars while using their dues payments to support politicians in favor of expanding government," Rick Manning, who served on Trump's transition team and leads the advocacy group Americans for Limited Government, said in a statement.
Aside from longstanding Republican suspicion of unions, the fact of the matter is that federal employee unions have long been a powerful advocacy force for the Democratic Party. As noted in a related NYT report ("Trump Moves to Ease the Firing of Federal Workers"),
In an interview last year, when the administration was considering action, Mr. Gingrich, a former House speaker, said that a major impetus was the federal bureaucracy's ideological opposition to the Trump agenda.

"When you learned that 97 percent of Justice Department donations went to Hillary Clinton, 99 percent of State Department donations went to Hillary, there are some reasons to believe a substantial number of people don't want Trump to succeed," Mr. Gingrich said. "Should the elected president of the United States have the ability to control the bureaucracy that actively opposed him?"

Federal employees' unions have typically been active on behalf of Democratic presidential nominees. Mr. Cox's union announced its endorsement of Mrs. Clinton in the 2016 campaign almost a year before the general election and had previously endorsed Barack Obama.
So, while there is genuine interest among Republicans in reform, there's certainly a partisan motive as well. Back to the WaPo report:
The new orders expand on a policy Congress enacted last year that made it easier for the Department of Veterans Affairs to fire poor performers or employees involved in misconduct, as well as a tough new union contract imposed by management this year at the Department of Education.

Civil-service experts said there is widespread consensus across the political spectrum on the need to overhaul the federal civil service. But they noted that Trump's orders build on an effort conservatives have used in Indiana, Wisconsin and other states to weaken public employee unions.

"It's very clear this is part of a broad strategy to undermine the power and position of federal unions," said Donald F. Kettl, a public affairs professor at the University of Texas at Austin.
The immediate impact of the orders would appear limited:
Some of the changes Trump ordered could be slow to implement. The amount of time federal employees are paid for "official time" must be negotiated through collective bargaining, and that change and others could hinge on agencies reopening existing contracts with rank-and-file employees or renegotiating new ones, experts said.

"There are laws that govern all of these things they are trying to do," said Jeffrey Neal, former personnel chief at the Department of Homeland Security and now a senior vice president at the consulting firm ICF. "There's only so much you can do when Congress hasn't changed the law."
But the unions and their Democratic allies are nonetheless fighting back hard:
The National Treasury Employees Union, the second-largest federal labor organization, said the orders amount to an "assault on federal employees, the nation's civil service laws and federal unions."

"This would begin the process of dismantling the merit system that governs our civil service," the NTEU said in a statement.

That message was echoed by Democratic lawmakers on Capitol Hill, who said the orders will hurt federal workers and government services.

"The Trump Administration's so-called 'reforms' will harm middle class workers who dedicate their lives to public service, impair our ability to recruit and retain the best and brightest, and degrade the services that our government delivers to the American people every single day," Rep. Elijah E. Cummings (Md.), the top Democrat on the House Oversight and Government Reform Committee, said in a statement.
While I think this is mostly overblown, it's not without merit. In a theoretical sense, I support making it easier to fire workers who are incompetent or have simply stopped doing their jobs. While that's a much smaller portion of the federal workforce than it is in popular opinion, they nonetheless exist in significant number. But we certainly shouldn't turn civil servants into "at-will" employees, either. A 30-day period to improve performance seems unreasonably short. And, of course, there is legitimate reason to fear—especially in the current environment—the return of a partisan spoils system.
From the NYT report:
Mr. Bremberg, the White House domestic policy official, said the actions would make good on the president's call to "empower every cabinet secretary with the authority to reward good workers and remove those that undermine the public trust or fail the American people."
Having firing decisions reviewed by the cabinet secretary would, in ordinary times, be a rather powerful due process right. In this administration, though, it would easily create a chilling effect at the very least, with fear of sending recommendations or even factual information contradicting the President's positions becoming a firing offense.
The bottom line is that I would have been much more enthusiastic about these orders if they had been issued by George W. Bush than I am under the current President.