Supreme Court Rules Some Employees Can Opt Out Of Public Employee Unions
The Supreme Court has limited the ability of public employee unions to force people to join their ranks.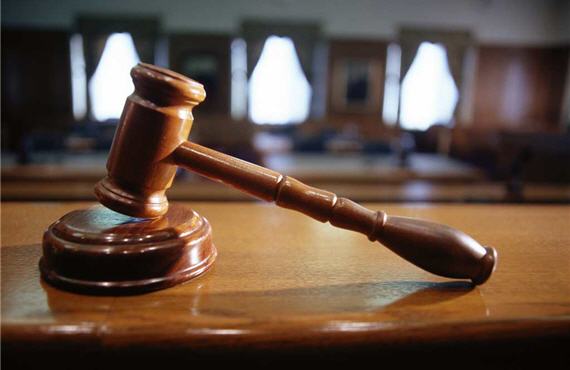 Lost amid the anticipation for and reaction to the Supreme Court's ruling in the Hobby Lobby case, the Court also handed down a decision in another case today that could have interesting implications going forward. That case, Harris v. Quinn, deals with the question of whether or not home health care workers in Illinois could be required by the state to join a public employee union. Going into the case, union supporters were exceedingly nervous given other recent Supreme Court rulings on related issues that the decision could result in a ruling that effectively gutted public employee unions. In the end, though, the Court handed down a ruling that, while a victory for the workers seeking exemption from the union requirement, is narrower than it could have been:
The Supreme Court ruled narrowly on Monday that some government employees did not have to pay any fees to labor unions representing them, but the court decision declined to strike down a decades-old precedent that required many public-sector workers to pay union fees.

Writing the majority 5-4 opinion, Justice Samuel A. Alito Jr. concluded that there was a category of government employee — a partial public employee — who can opt out of joining a union and not be required to contribute dues to that labor group.

Justice Alito wrote that home-care aides who are typically employed by an ill or disabled person with Medicaid's paying their wages would be classified as partial public employees, which would not be the same as public-school teachers or police officers who work directly for the government.

Because states often set wages for partial public employees like home-care aides and because unions often do not conduct collective bargaining for them, these aides cannot be required to pay union fees, Justice Alito wrote. He wrote that requiring these home-care aides to pay would be a violation of their First Amendment rights.

The case, Harris v. Quinn, was brought by eight Illinois workers who provided home health care to Medicaid recipients. They asked the court to overrule a 1977 decision that declared that government employees can be required to pay fees to unions for representing them and administering their contracts even if they disagree with the union's positions. The majority declined to overrule that foundational decision, Abood v. Detroit Board of Education — a move that could have significantly cut into the membership and treasuries of public-sector unions.

Illinois and numerous other states require government workers, whether or not they opt to join a union, to pay "fair share" fees to finance a union's collective bargaining efforts to prevent freeloading and to ensure "labor peace." But the court in Abood held that workers could not be required to help pay for activities that were purely political, like a union's lobbying the legislature or campaigning for particular candidates.

The question in Monday's decision, Harris v. Quinn, No. 11-681, was just where to draw that line.

The National Right to Work Legal Defense Foundation represented the Illinois workers and had argued that Illinois was violating the First Amendment by requiring that government workers pay compulsory fees to unions even when they disagreed with the unions' positions. The foundation argued that most of what public-sector unions did was inherently political, partly because they rely on the government to pay their members' wages, pensions and other benefits.

But the Service Employees International Union and the Obama administration urged the court to uphold the legality of "fair-share fees."

Ever since the Supreme Court agreed to hear this case, labor leaders have voiced fears that a decision banning such dues could badly weaken public-sector unions and their treasuries by causing a million or more government workers nationwide to opt out of paying any representation fees to the unions at their workplaces.

During oral arguments in January, Justice Elena Kagan, said the position taken by the National Right to Work Legal Defense Foundation "would radically restructure the way workplaces across this country are run."

But Justice Anthony Kennedy asked whether it would be constitutional for a union to "take money from an employee who objects to the union's position on fundamental political grounds."

In a decision two years ago, Justice Alito opened the door to the ruling on Monday. In that case, Knox v. Service Employees International Union, the union required workers to pay a special midyear assessment to finance campaign activities on two California ballot measures — although the union gave workers the right to opt out.
As Noah Feldman notes, this ruling isn't the union killer that some feared, but it confirms something about the direction the Court is taking:
The background to the case is a landmark decision called Abood v. Detroit Board of Education. When it was decided in 1977, Abood said public employees couldn't be forced to join a union — that might interfere with their right to free association — but they could be forced to pay their fair share of union dues that pay for collective bargaining. Any portion of dues that would've gone to general political speech was deducted. This amounted to a compromise between unions, which wanted nonmembers to be forced to join or pay full dues, and anti-union activists, who wanted workers to be able to opt out completely. One of the Supreme Court's explicit objectives was to create labor peace.

Today's opinion reflects how unions' political power has diminished since 1977. The plaintiffs in the case were home health-care aides who didn't want to either join the union that Illinois created or pay the "fair share" equivalent of dues. In practice, they argued, making people pay for the union is little different from making them join it — and just as much a violation of the First Amendment right to free association.

Justice Samuel Alito would've liked to overrule Abood, he made clear in his opinion, stating in his introduction that the case involved a state requirement to "compel" the home health aides "to subsidize speech on matters of public concern." This formulation assumes that collective bargaining constitutes speech on a matter of public concern. Thus it contradicts the basic logic of Abood, which reasoned to the contrary that public employees would not have to pay that portion of the dues that went to public political speech.

Ultimately, though, Alito stopped short of overturning the precedent. Presumably he couldn't get Justice Anthony Kennedy to join him; although these days who knows — it might also have been Chief Justice John Roberts who didn't want a drastic anti-union holding. Instead, Alito took the unusual step of distinguishing the Illinois home health-care aides' union from the union in Abood. He then said that the court declined to "extend" Abood to the different situation — because the premises of the 1977 precedent were weak.

Alito's distinction between the two unions was rather implausible. True, as public unions go, the home health-care aides' union is a bit unusual. The workers are hired, fired and largely controlled by the Illinois residents who are entitled to home health-care coverage under state law. The court said this made the union only a "partial" public union, not a full one.

But the aides' salaries are paid by the state, so their union's negotiating partner is the state. Conditions of employment are regulated by state law. In practical terms, therefore, there is no meaningful distinction between the Illinois union and public unions more generally.

The second step of Alito's dance is stranger still: He eviscerated the logic of Abood. He rejected altogether the case's core distinction between dues in support of unions' political speech and dues in support of unions' collective-bargaining activities. By this logic, Abood should have been overturned. Yet Alito insisted — or was made to insist — he was declining only to extend the case to partial public unions.

As a matter of logic, Alito isn't altogether wrong. It is, in fact, pretty difficult to distinguish union speech militating for higher wages and better working conditions from other, more general political speech. And over the years the Supreme Court has become increasingly solicitous of free-association rights, even as it has become increasingly anti-union.
Without digging down into the depths of Abood, I think the Court ended up being mostly correct here. As a threshold issue, there's always been a problem with the idea that anyone should be forced to join or contribute to a union. In and of itself, that would seem to be a violation of the First Amendment's provisions regarding the right to assemble, which obviously includes a  right not to be forced to assemble.  Additionally, to the extent that union dues go to support political activities that an individual member may disagree with, that would appear to be a clear violation of the First Amendment's protections for freedom of speech. The distinction that Abood and other case law has attempted to make between dues meant solely to go toward collective bargaining and those that go toward political activity appears has always seemed to me as if it were a distinction without a difference. In the end, the money all goes into the same pot. Given that, it seems pretty clear to me that Abood  should be overruled. There is nothing wrong with unionization. There is, however, something very wrong with compulsory unionization, especially when it is made mandatory by the government for a job that is only a "government" job in the most tangential way possible, which is the case with the home health care workers in Illinois.
The Court didn't go that far, of course, but that isn't surprising because this is generally how courts act, and how the Roberts Court in particular has acted. For all the claims of radicalism and overreach that you hear from one side of the political aisle or the other when a decision is handed down, the truth is that courts generally try to limit their holdings to the facts of the case in front of them and avoid making rulings that would take radical steps. Two years ago, for example, Chief Justice Roberts surprised everyone when he authored the opinion that upheld the Constitutionality of the Affordable Care Act. In reality, much of what Roberts did there can be explained by the general reluctance of courts to hold legislative acts to be wholly unconstitutional, and to uphold them if there is an argument that can be made that does so. The same is true of the Court's own previous opinions, which is why its not so surprising that Alito and the majority stopped short of striking Abood down. It may well be the case that the holdings in that case are doomed to be overturned, but that will have to await another day, another case, and another court.
Here's the opinion: