Biden Transition Officially Underway
President Trump has finally allowed the GSA to certify the "apparent" winner.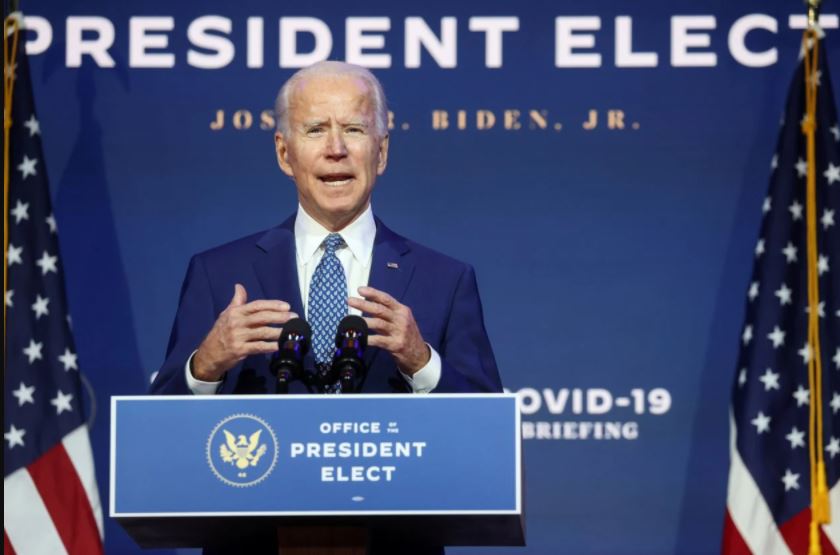 After a long series of embarrassing legal challenges were laughed out of court and state after state officially certified that Joe Biden won the election, President Trump has finally agreed to what should have happened two weeks ago.
CNN (""):
The General Services Administration has informed President-elect Joe Biden that the Trump administration is ready to begin the formal transition process, according to a letter from Administrator Emily Murphy sent Monday afternoon and obtained by CNN.

The letter is the first step the administration has taken to acknowledge President Donald Trump's defeat, more than two weeks after Biden was declared the winner in the election.

Murphy said she had not been pressured by the White House to delay the formal transition and did not make a decision "out of fear or favoritism."

"Please know that I came to my decision independently, based on the law and available facts," Murphy wrote. "I was never directly or indirectly pressured by any Executive Branch official — including those who work at the White House or GSA — with regard to the substance or timing of my decision. To be clear, I did not receive any direction to delay my determination."

The letter marks Murphy's formal sign off on Biden's victory, a normally perfunctory process known as ascertainment. The move will allow the transition to officially begin, permitting current administration agency officials to coordinate with the incoming Biden team, and providing millions in government funding for the transition.
Obviously, the unofficial transition was already in full stride, with Biden naming a group of steady, experienced hands to a spate of cabinet positions yesterday as the most recent signal that he's getting ready to assume office. But, without Murphy's ascertainment, Biden and his team could not access the office space and funds allocated to them for the transition. More importantly, they could not start receiving necessary classified briefings or begin the process of obtaining security clearances (although one presumes most of the higher rank nominees still maintain theirs).
Whether Murphy came to this decision independently because of the state certifications, because of increasing pressure from Congress, or because Trump finally relented is a matter of conjecture. Regardless, it finally happened.
Some have drawn attention to the pettiness of Murphy's letter addressing Biden as "Mr." rather than the customary "President-Elect." Whether this was an oversight or an intentional slight is not clear. But, really, it doesn't matter at this point: the transition is underway and Murphy will be out of her seat soon enough.