Biden Wants Billionaire Tax (Rounding Up from Tenth of a Billion)
The President is taking a page out of Elizabeth Warren's playbook.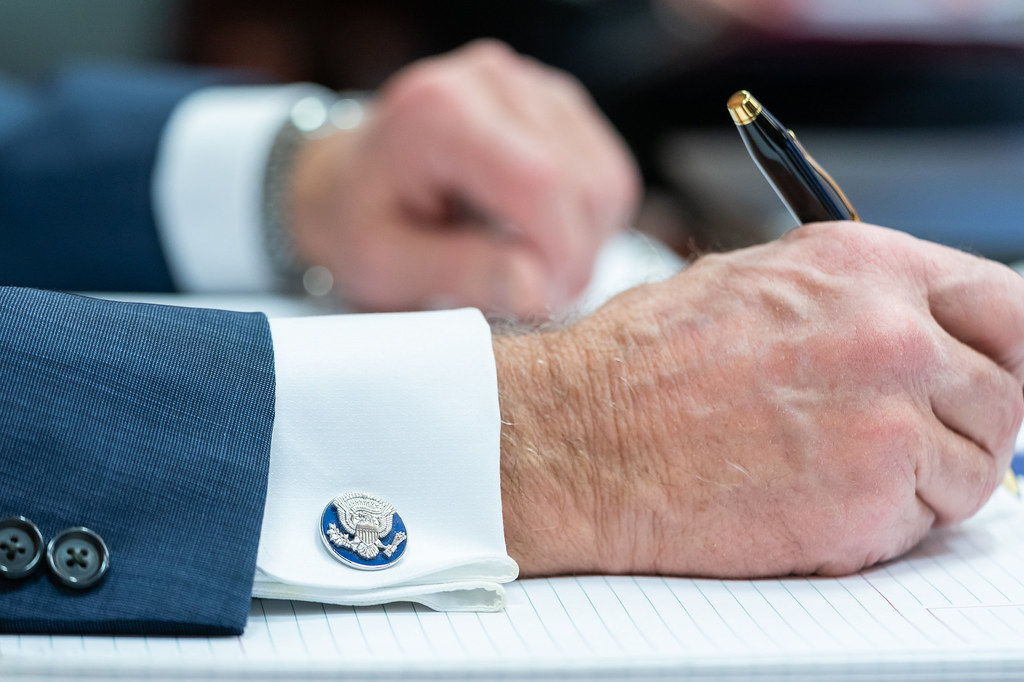 NYT ("Biden to Include Minimum Tax on Billionaires in Budget Proposal"):
The White House will ask Congress on Monday to pass a new minimum tax on billionaires as part of a budget proposal intended to revitalize President Biden's domestic agenda and reduce the deficit.

The tax would require that American households worth more than $100 million pay a rate of at least 20 percent on their income as well as unrealized gains in the value of their liquid assets, such as stocks and bonds, which can accumulate value for years but are taxed only when they are sold.

Mr. Biden's proposal to impose a tax on billionaires is the first time he has explicitly called for a wealth tax. While many in his party have advocated taxes that target an individual's wealth — not just income — Mr. Biden has largely steered clear of such proposals in favor of increasing the top marginal income tax rate, imposing a higher tax on capital gains and estates, and raising taxes on corporations.

The "Billionaire Minimum Income Tax" would apply only to the top one-hundredth of 1 percent of American households, and over half of the revenue would come from those worth more than $1 billion. Those already paying more than 20 percent would not owe any additional taxes, although those paying below that level would have to pay the difference between their current tax rate and the new 20 percent rate.
AP ("Biden budget seeks minimum tax on households worth $100m"):
President Joe Biden intends to propose a minimum tax of 20% on households worth more than $100 million and cut projected budget deficits by more than $1 trillion over the next decade, according to a fact sheets released Saturday by the White House budget office.

The introduction of the minimum tax on the wealthiest Americans would represent a significant reorienting of the tax code. It would apply to the top 0.01% of households with half of the expected revenue coming from households worth $1 billion or more. The minimum tax would effectively prevent the wealthiest sliver of America from paying lower rates than families who think of themselves as middle class, while helping to generate revenues to fuel Biden's domestic ambitions and keep the deficit in check relative to the U.S. economy.

In his proposal expected Monday, the lower deficits also reflect the economy's resurgence as the United States emerges from the pandemic. It's a sign that the government's balance sheet will improve after a historic burst of spending to combat the coronavirus.

The fading of the pandemic and the growth has enabled the deficit to fall from $3.1 trillion in fiscal 2020 to $2.8 trillion last year and a projected $1.4 trillion this year. That deficit spending paid off in the form of the economy expanding at a 5.7% pace last year, the strongest growth since 1984. But inflation at a 40-year high also accompanied those robust gains as high prices have weighed on Biden's popularity.
The age-old wisdom of American presidential politics, going back at least half a century, is that a candidate should meet his party's voters where they are to win the primaries and then tack to the center to win the general election. Biden has done the opposite, running as a moderate in the Democratic primaries to defeat the likes of Elizabeth Warren and Bernie Sanders, only to adopt some of their more controversial policies later.
To the extent that we're going to tax income as a primary means of funding the government, progressivity is a required component. It would be cruel to tax the income of those who are barely making enough to scrape by and we simply need more money to pay our bills than we could get taxing everyone at a rate that would be acceptable to median earners. The declining marginal utility of money means that it's reasonable to tax the wealthy, however one defines that, more than those in the middle. After that, we're just haggling over the price.
Still, while I get the demagogic appeal of "Billionaire Tax," pretending that people with household worths a tenth that qualify as billionaires is sufficiently absurd that the New York Times shouldn't play along. Further, while I'm far from an expert on taxation or high finance, this would seem to require either the government or households to conduct some sort of annual wealth assessment that would be expensive, burdensome, and intrusive.
To the extent that the wealthiest households aren't paying their fair share, I would far rather radically increase the IRS' enforcement budget and fix the tax system to close loopholes like carried interest and other provisions that treat income from the financial sector differently than wage income or ordinary investments that we mere mortals can make.
Of course, it seems incredibly unlikely that either Biden's proposal or mine will actually get passed into law. I doubt very much Joe Manchin is on board with this.