Biden's Lack of Press Conferences
On the one hand, true. On the other, so what?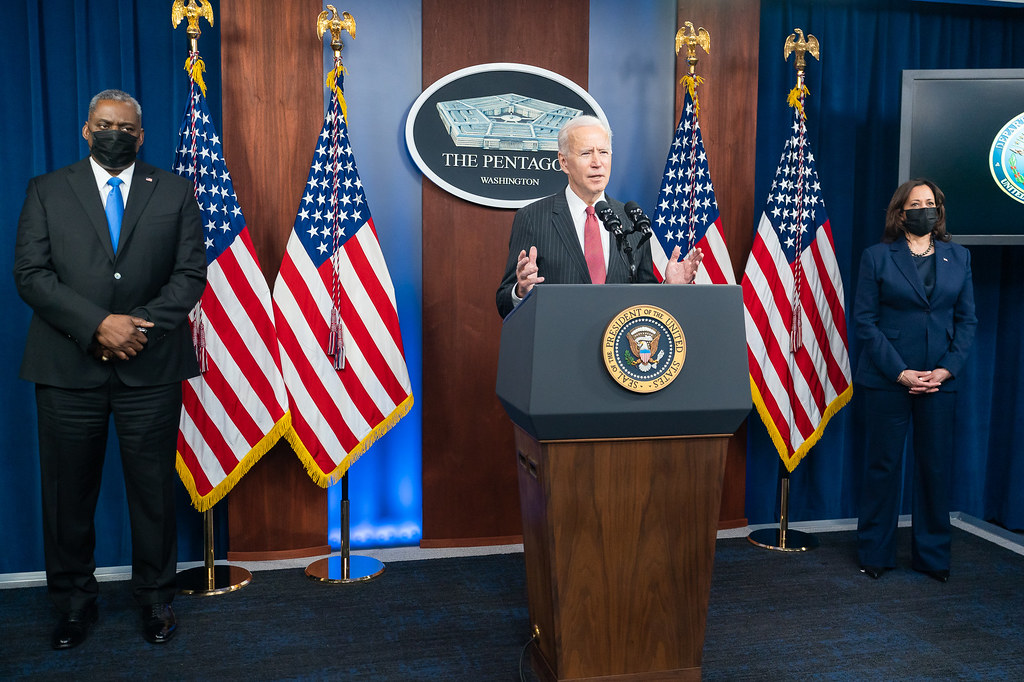 I have noticed versions of this recurring story over the last week (via WaPo): After 50 days as president, Biden still hasn't given a news conference. Critics and allies wonder why.
The critics cited in the piece? Kayleigh McEnany and Mark Meadows, late of the Trump administration. In both cases, on Fox programs where the thesis has long been the Biden is a bumbling old man.
The allies? The WaPo editorial board (allies because they endorsed him).
Plus, we can't discount the significance of round numbers like 50, now can we?
In all seriousness, in the abstract, I would have liked for any president to have had a press conference by now, but I also do not see a substantive problem with the lack thereof. (Although it isn't like this White House has been bad about providing information–the normal press briefings from Psaki have been a nice return to normalcy).
This feels like a made-up problem so that outlets like WaPo can show they are being tough/critical of the Democrat in office. And for right-wing media, it feels like an attempt to pretend like there is something wrong with Biden because they have long cast him as not up to the job.
And look, goodness knows Biden can deliver some verbal gaffes. And maybe they are worried about that, or maybe he really hasn't felt it worth his time to give a press conference at the moment.
Here are some comparative figures:
At this point in office, Trump had given five news conferences. Obama had given two, George W. Bush three and Clinton five.

However, those figures require an asterisk. Four of the five news conferences Trump gave during this period were the bilateral kind, in which the president and a foreign leader appear jointly and take turns calling on reporters. He went solo in only one of the five. Obama, Bush and Clinton also appeared alone just once during their first 50 days.

Yet all modern presidents develop communications strategies that play to their strengths and comfort levels, and sometimes these do not prioritize news conferences, said John Woolley, the Presidency Project's other co-director.

"I can imagine [Biden] doesn't see a big benefit in press conferences," Woolley said, especially since he has recently succeeded with the passage of the coronavirus relief bill. Meanwhile, there could be little to be gained by "taking questions on every conceivable topic from a very heterogeneous media crowd."

[…]

In the meantime, Biden has used other strategies to communicate his agenda and policies, such as restoring daily briefings by his press secretary and relying on staff and surrogates to promote initiatives like the covid bill.

In any case, Woolley said, there doesn't seem to be much evidence of a relationship between a president's achievements and reputation and the frequency of his news conferences. "So really, [the question is] 'so what?'"
So what? indeed.