Big Ten and ACC Change Fall Sports Schedules
More dominoes are falling. They won't be the last.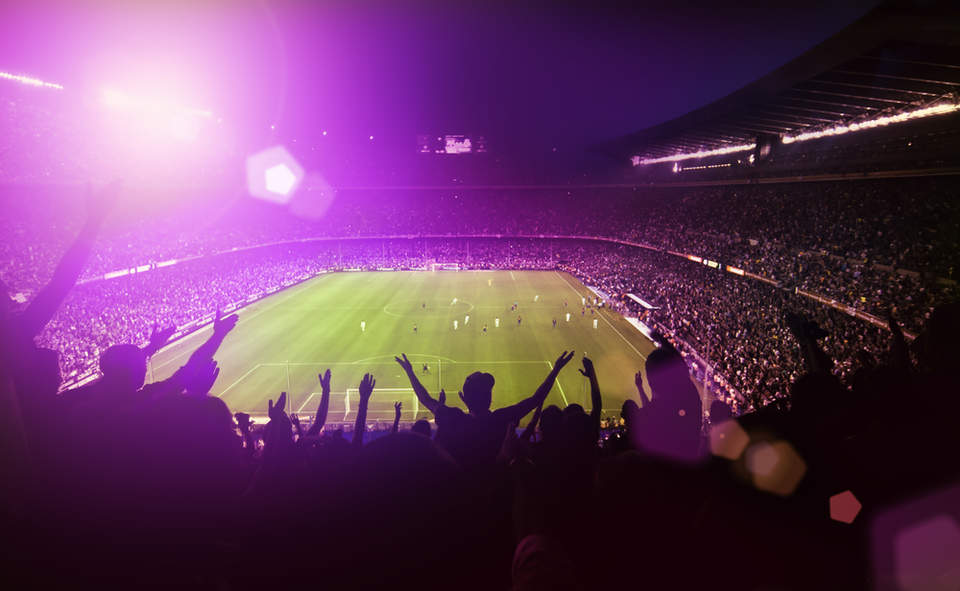 The day after the Ivy League announced it was suspending sports for the fall, two conferences that matter have weighed in
ESPN ("Big Ten moving to conference-only model for all sports this fall"):
The Big Ten on Thursday announced it will be going to a conference-only season for all fall sports, including football, amid "unprecedented times" during the coronavirus pandemic.

"We are facing uncertain and unprecedented times, and the health, safety and wellness of our student-athletes, coaches, game officials, and others associated with our sports programs and campuses remain our number one priority," the Big Ten said in a statement.

"… By limiting competition to other Big Ten institutions, the Conference will have the greatest flexibility to adjust its own operations throughout the season and make quick decisions in real-time based on the most current evolving medical advice and the fluid nature of the pandemic."

[…]

If college football can be played this fall, Big Ten presidents and athletic directors preferred the conference-only model, which will eliminate some long-distance travel and help ensure teams are being tested for the coronavirus universally, multiple sources inside the league and around college football told ESPN.

Other sports affected include men's and women's cross country, field hockey, men's and women's soccer and women's volleyball.

The Big Ten said it would release detailed schedules at a later date and continue to evaluate other sports.

Big Ten presidents and ADs discussed the issues during a conference call earlier this week, and the league's head coaches were given an opportunity to weigh in on Thursday morning.

"As we continue to focus on how to play this season in a safe and responsible way, based on the best advice of medical experts, we are also prepared not to play in order to ensure the health, safety and wellness of our student-athletes should the circumstances so dictate," the Big Ten statement said.
As Heather Dinich and Mark Schlabach note, this means that, at a minimum, these games will be lost:
Sept. 5 Michigan at Washington
Sept. 12 Ohio State at Oregon; Iowa State at Iowa; Penn State at Va. Tech
Sept. 19 App. State at Wisconsin
Sept. 26 Miami at Michigan State; Cincinnati at Nebraska
Oct. 3 Wisconsin vs. Notre Dame (at Lambeau Field)
A less monumental decision has come from another Power 5 conference ("ACC delaying start of all fall sports until at least Sept. 1"):
The ACC will delay the start of competition for all fall sports until at least Sept. 1, the league announced Thursday. The move, which follows a similar decision by the Patriot League, will affect several sports, including soccer and field hockey, but not football.

The decision was unanimously approved by the ACC board of directors.

The league said that affected games might be rescheduled and that there's an understanding that cancellation of nonconference games will not result in financial penalties.

The ACC's decision to delay the start of the fall season is the first by a Power 5 conference. The Patriot League has pushed its start back until Sept. 4, and the Ivy League announced the cancellation of all fall sports earlier this week.

The ACC's football schedule is set to begin on Sept. 2 when NC State visits Louisville.

Earlier this week, the University of North Carolina paused its voluntary athletics workouts after a breakout of COVID-19 within its programs, including a football shutdown that will last at least one week. Louisville's basketball program announced similar plans. Clemson football also has been significantly affected by the virus, with 47 members of the athletics department — staff and players — testing positive since returning to campus, including 37 on the football team.
As noted this morning when discussing the Ivy League's move, while I fully understand why the leagues are trying to salvage the multi-billion dollar enterprise that is college football (please, we'd have canceled the seasons already for the other sports), I just don't see how it can happen. They're buying themselves time and maneuver room but, I fear, just delaying the inevitable.