Ivy League Suspends Sports
The hopes of football in the fall are fading fast.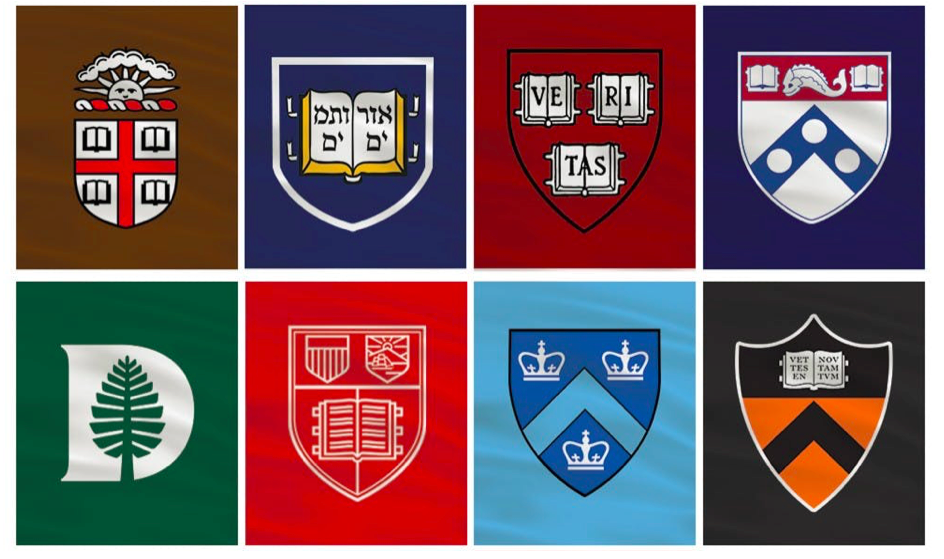 With Harvard having already canceled in-person classes for the entire academic year earlier in the week, it's not all that shocking that the second shoe has dropped.
CBS ("Ivy League suspends fall sports due to coronavirus pandemic"):
The Ivy League announced Wednesday that all intercollegiate athletic competitions will be suspended for the upcoming fall semester due to the ongoing coronavirus pandemic. Practices and training will still be permitted, provided they follow appropriate health and safety guidelines.

"With the safety and well-being of students as their highest priority, Ivy League institutions are implementing campus-wide policies including restrictions on student and staff travel, requirements for social distancing, limits on group gatherings, and regulations for visitors to campus," the Ivy League Council of Presidents said in a statement. "As athletics is expected to operate consistent with campus policies, it will not be possible for Ivy League teams to participate in intercollegiate athletics competition prior to the end of the fall semester."

The council said the league will issue guidelines for schools to begin a "phased approach" to practices and training "to allow for interaction among student-athletes and coaches that will begin with limited individual and small group workouts and build to small group practice sessions, if public health conditions permit."

"With the information available to us today regarding the continued spread of the virus, we simply do not believe we can create and maintain an environment for intercollegiate athletic competition that meets our requirements for safety and acceptable levels of risk, consistent with the policies that each of our schools is adopting as part of its reopening plans this fall," the council said.

Athletes participating in fall sports won't use up a year of NCAA eligibility. "Students who wish to pursue competition during a fifth-year will need to work with their institutions in accordance with campus policy to determine their options beyond their current anticipated graduation date," the statement added.

The league will make a decision about winter and spring sports at a later date, and noted there is a possibility winter sports could possibly be moved to the spring if such a shift is deemed feasible.
ESPN's Heather Dinich asks the obvious question: "What will the Ivy League's fall sports decision mean for college football?"
Back on March 10, the Ivy League presidents decided to cancel their men's and women's basketball tournaments because of the coronavirus pandemic. It was dismissed by many — including some of the league's players and coaches — as an overreaction, made by a league with a different set of priorities. Within 48 hours, Utah Jazz star Rudy Gobert tested positive for COVID-19, the NBA suspended its season and all NCAA sports were canceled.

The main question is now this: Will their decision once again become a trend at the FBS level or will it be an outlier made by a league without the same structures and incentives as big-time college football?

College football's power brokers insist it's the latter … for now.

"We all pay attention to it, just to see what's out there, but I think their model is a little different than our model when it comes to football," said West Virginia athletic director Shane Lyons, who also is the chair of the NCAA Division I Football Oversight Committee. "Is it definitely going to impact what we do? As a whole, not necessarily. We have to look at what we're doing with testing and protocols and the safety and well-being of our student-athletes, making sure we're doing the right thing from that aspect of it, to see if we can fill any type of season."

Lyons' statement reflects the general sentiment of athletic directors and conference commissioners interviewed by ESPN about the potential trickle-up effect, should the Ivy League decide to cancel fall sports entirely or postpone them in favor of a spring season.

"I don't think it's going to have much bearing on what we do," said Pac-12 commissioner Larry Scott. "Different part of the country, different approach to college sports and college football. Everyone is looking around the country and taking an interest in what they do, but I don't think it's going to have any bearing on what we do."

There's no question the Ivy League could — and probably will — influence other FCS leagues as they grapple with the costs of repeatedly testing student-athletes for the coronavirus. It's arguably an easier decision to make at that level because the FCS sports receive institutional funding and support, so while an athletic department might feel the economic crunch the university is experiencing, it isn't dependent upon college football or an accompanying TV contract to support its other sports.

"If it costs too much to maintain a healthy environment at our institutions and our communities, then we don't play sports or we don't return students to campus," Patriot League commissioner Jennifer Heppel said. "We're not going to compromise health and safety due to a football guarantee. That's crazy. If we can't do it safely, we're not going to do it."

It's a mantra that has been repeated at every level, but while confidence has been waning with a recent surge in cases across the country, there is also an underlying sense that if FBS-level schools can play, they will.

"We haven't been told by public health officials or our local doctors or our scientific consultants that we should stop doing what we're doing," said Big 12 commissioner Bob Bowlsby. "My feeling is you just keep putting one foot in front of the other until you're advised it's a bad idea. When we get that advice, obviously the safety, health and well-being of our student-athletes and staff is first. When we're told, 'This just isn't going to work out,' obviously nobody is going to be resisting that … but they haven't said that to us yet."

And when it comes to college football and the College Football Playoff, there are five commissioners, plus Notre Dame athletic director Jack Swarbrick, who wield the bulk of the decision-making power: Big Ten commissioner Kevin Warren, ACC commissioner John Swofford, SEC commissioner Greg Sankey, Scott and Bowlsby.

They have been collaborating more than ever, and each conference has been working on various contingency models since the spring, including a conference-only season, a delayed start to the season, a spring season and even the worst-case scenario — no season at all. Many commissioners and athletic directors have told ESPN that while a spring season is possible, it's the least popular alternative right now. They cite the unknowns regarding the virus and vaccine in January, complications with the NFL draft and the risks of having players participate in two seasons in one calendar year as obstacles.

There won't be any decisions to make, though, if campuses aren't open this fall.
The Ivy League isn't making big money from sports. Neither is the Patriot League or any of the other minor conferences.
But the Power 5 conferences and their fanbases are desperate for sports, especially football. Along with the already-canceled "March Madness" tournaments in basketball, football is the revenue cow for the NCAA in general and the Power 5 in particular.
Given all the extra time on my hands from being essentially sheltered in place the last four months, I've followed the offseason sagas of the Dallas Cowboys and Alabama Crimson Tide even more than usual. But, while I can see ways professional leagues, who pay their stars tens of millions of dollars a year, can play through a pandemic, I can't see how colleges can risk the lives of their "amateur" "student-athletes" while cases continue to spike.
Already, as pro and college teams start getting back together for practices and the like, we're seeing many of them testing positive for the virus. Elite athletes, and particularly football players, view themselves as virtually indestructible and tend to be strong-headed. They've been unusually resistant to social distancing.
Further, Dinich is right: it would be bizarre, indeed, for universities to declare their campuses unsafe for students in the fall while simultaneously having vast numbers of athletes and coaches preparing for and playing sports.
For understandable reasons, most administrators are hoping to be able to conduct at least some semblance of normal operations in the fall. But a significant number have already declared that they're going online-only. And many more have announced plans where students will come back in September but go home and finish the semester remotely at the Thanksgiving break. But the virus may well have different plans.
Meanwhile, on the other coast, another elite private school, Stanford, is using the pandemic as an excuse to eliminate 11 varsity sports altogether. Coincidentally, they're the least profitable.