Bobby Jindal Says He Would Sign Louisiana 'Birther' Bill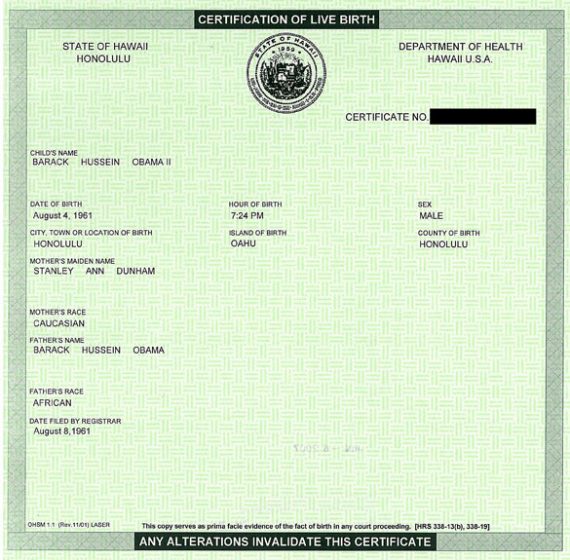 On the same day that Arizona Governor Jan Brewer vetoed a proposed Presidential eligibility law, Louisiana Governor Bobby Jindal appears prepared to sign a similar bill pending in the state legislature in Baton Rouge:
BATON ROUGE — Gov. Bobby Jindal would sign a bill requiring presidential candidates to provide a copy of their birth certificate to qualify for the Louisiana ballot if it reaches his desk, a spokesman said Monday.

"It's not part of our package, but if the Legislature passes it we'll sign it," press secretary Kyle Plotkin said.

House Bill 561 was filed last week by two Republican lawmakers. President Barack Obama's citizenship has been challenged by some groups, derisively called "birthers," despite numerous independent investigations finding that documents and contemporary news reports show that Obama was born in Hawaii.

The bill by state Rep. Alan Seabaugh, R-Shreveport, and Sen. A.G. Crowe, R-Slidell, would require federal candidates who want to appear on Louisiana ballots to file an affidavit attesting to their citizenship, which would have to be accompanied by an "original or certified copy" of their birth certificate.

The requirement also would apply to candidates for U.S. Senate or the House of Representatives.
The text of the bill is very similar to the Arizona Bill:
The chairman and the secretary of the state central committee or the national chairman of the political party, as the case may be, shall file, in addition to  a certificate of nomination filed pursuant to this Section, an affidavit of the presidential candidate and vice presidential candidate in which each candidate states his citizenship, age, and residence. Each affidavit shall include references to and attachment of documents that prove that the candidate meets the requirements for president of the United States prescribed in Article II, Section 1, of the Constitution of the United States of America, including the following:

(a) An original or certified copy of the candidate's birth certificate that includes the date and place of birth, the names of the hospital and the attending physician, and signatures of the witnesses in attendance.

(b) A sworn statement or form that identifies the candidate's places of residence for the preceding fourteen years.
As with the Arizona law, the Certification Of Live Birth that Barack Obama was issued by Hawaii would be insufficient to satisfy the law which means, of course, that the same Constitutional objections apply to this proposed law. There's no indication whether this law really has a chance to pass the Louisiana legislature, but the comments from Jindal's office are, at the very least, disheartening.