Breaking: Virginia Senator Jim Webb Won't Seek Re-Election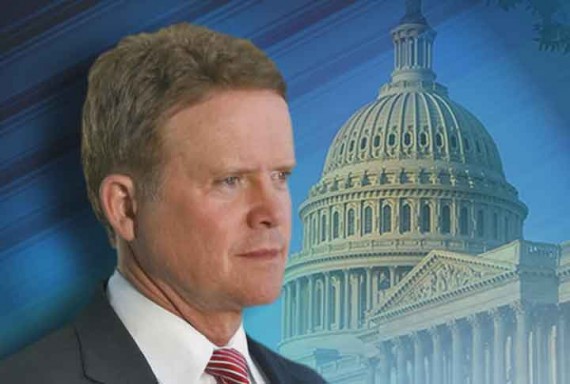 Ben Smith at Politico is passing on a report that first term Virginia Senator Jim Webb won't be running for re-election:
Virginia Senator Jim Webb plans to announce today that he won't seek reelection, the Senator confirmed Wednesday.

Webb appeared likely to face a rematch with former Senator George Allen, whom he beat in a bruising 2006 contest. He had expressed ambivalence about the prospect of another run, and has said he never planned a life in politics.

Keeping Webb — a Vietnam veteran, former Reagan defense official, and author — in the Senate had been a top priority for the Democratic leadership, with no Democrat of Webb's prominence, and his centrist politics, openly exploring the race. Senate Democratic leaders view Democratic National Committee Chairman Tim Kaine, the former Virginia governor, as a top prospect to replace him, despite Kaine's disavowals that he's looking at the race. Kaine, the source said, hasn't shut the door on the possibility. Former Congressman Tom Perriello, who is close to the White House, could also be a candidate.
Here's Webb's statement:
It has been a great and continuing privilege to serve in the United States Senate. I am very proud of my talented and dedicated staff, which has worked tirelessly to resolve the issues on which I based my candidacy, and to protect the interests of all Virginians in this national forum. Among other contributions we have given our Post- 9/11 veterans the best GI Bill since World War Two; we have taken the lead in reforming our criminal justice system; we have led the way toward stronger relations in East and Southeast Asia; and we have been a strong voice in calling on China to act more responsibly in the world community. We will continue to work on these and other issues throughout the rest of my term.

However, after much thought and consideration I have decided to return to the private sector, where I have spent most of my professional life, and will not seek re-election in 2012.

Notwithstanding this decision, I have every intention of remaining involved in the issues that affect the well-being and the future of our country.
This is a serious game changer in Virginia since it opens up the Democratic field, although at the moment one would assume that the nomination would be Kaine's if he wanted it.