Bride Dumps Groom After He Fails Math Test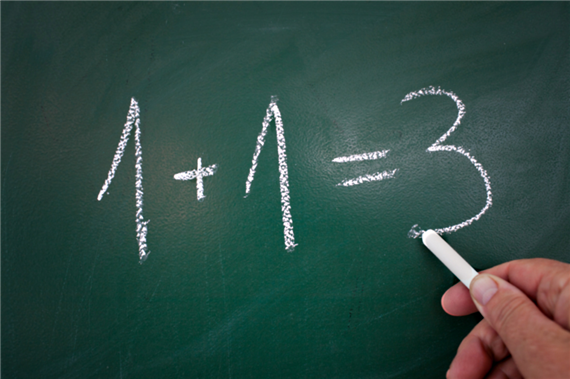 A bride in India dumped her fiance mere minutes before the wedding ceremony was about to start because he wasn't good at math:
NEW DELHI (AP) — An Indian bride walked out of her wedding ceremony after the groom failed to solve a simple math problem, police said Friday.

The bride tested the groom on his math skills and when he got the sum wrong, she walked out.

The question she asked: How much is 15 plus six?

His reply: 17.

The incident took place late Wednesday in Rasoolabad village near the industrial town of Kanpur in northern Uttar Pradesh state, local police officer Rakesh Kumar said Friday.

The groom's family tried persuading the bride to return, but she refused. She said the groom had misled them about his education.

"The groom's family kept us in the dark about his poor education," said Mohar Singh, the bride's father. "Even a first grader can answer this."
Well, I guess she had a good reason, and she certainly wasn't as heartless as this bride:
Last month, another bride in Uttar Pradesh married a wedding guest after the original groom had a seizure and collapsed at the wedding venue.

The groom's family had not revealed that the groom was epileptic. While the groom was rushed to a hospital in Rampur town, the bride asked one of the wedding guests to step in and married him.
Yea, I've got no response to that one.