Bringing Ukraine Into NATO
The Biden Administration is pushing for a half measure.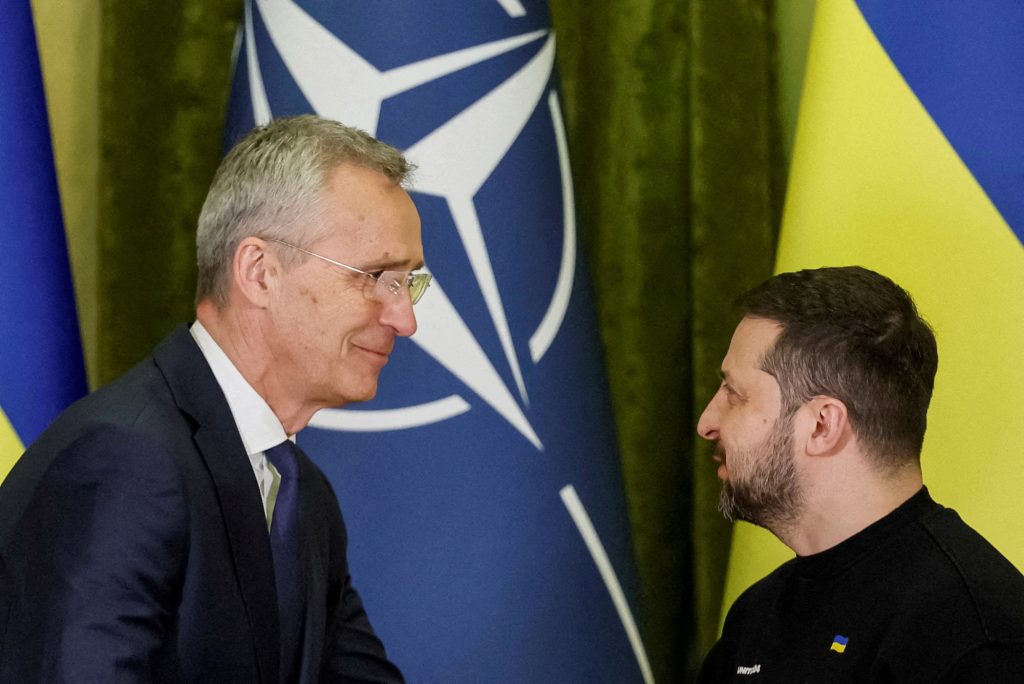 WaPo ("Amid NATO divisions, U.S. backs incremental step for Ukraine's entry"):
The United States is giving tentative backing to a plan that would remove barriers to Ukraine's entry into NATO without setting a timeline for its admission, a modest step that American officials hope can bridge divisions among member nations over Kyiv's path to joining the transatlantic military alliance.

A senior U.S. official said the Biden administration is "comfortable" with a proposal from NATO Secretary General Jens Stoltenberg that would permit Ukraine to forgo a formal candidacy process that has been required of some nations, a move that could hasten its entry.

"This is a potential landing zone in this debate," said the official, who like other officials spoke on the condition of anonymity to describe sensitive diplomatic discussions.

The NATO chief's proposal, if accepted by all 31 members, would cap a polarizing debate about what to offer the government of President Volodymyr Zelensky — which has demanded Ukraine's swift inclusion in NATO as it battles Russian invaders — when alliance leaders gather for a major summit next month in Vilnius, Lithuania.

Under the plan, NATO would declare that Ukraine can circumvent the alliance's Membership Action Plan, a process in which candidate countries receive assessments and advice as they take steps to meet NATO criteria on defense and other matters. That would put Ukraine in a category with new member Finland, which skipped that step. North Macedonia, in contrast, took part in a two-decade MAP program before its 2020 entry.

But the proposal would still require Ukraine to carry out reforms and, contrary to the wishes of NATO members in Eastern Europe, it would not attach any time frame for Ukraine's accession. U.S. officials said the proposal goes beyond the preferred course of NATO countries that fear that Ukrainian membership could intensify the West's standoff with Russia. The senior official declined to name those countries, but officials from France, Germany and the United States have urged caution in the past.

Biden's ambassador to NATO, Julianne Smith, echoed widespread concerns this month when she said that Ukraine would probably be unable to join while it is locked in an existential battle with Russia.

Consultations are underway to see if there is wider backing for the plan, the official said. "This is a middle-ground approach, and we are for an approach that can build a consensus" ahead of the summit, he said. "So we're testing this proposition."
As a moral and philosophical matter, I support bringing Ukraine into the Alliance. They've stood strong against Russia and admitting them would be a further signal that Putin's aggression has backfired.
As a practical matter, however, this seems at best feckless and at worst dangerous. The central premise of NATO is that its member states treat an attack on one as an attack against all. Yet, rather clearly, most Alliance members—and certainly the United States, France, the UK, and Germany, the most powerful members—are unwilling to go to war with Russia over Ukraine's sovereignty.