Britain's Version Of The NSA Listens To Phone Calls And Reads Email, Lets The NSA Listen In
New revelations from The Guardian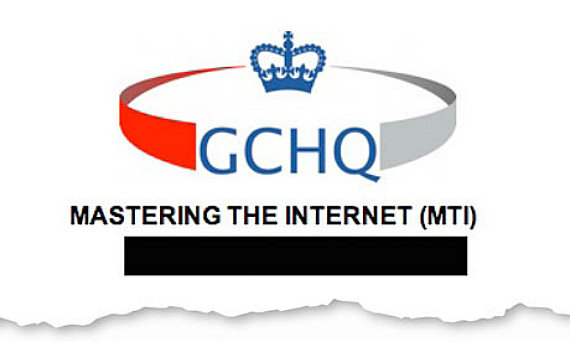 There's an interesting story in The Guardian that seems to indicate that the GCHQ, the British version of the National Security Agency, engages in even more mining of metadata and other information than the National Security Agency does, and frequently shares that information with the United States:
Britain's spy agency GCHQ has secretly gained access to the network of cables which carry the world's phone calls and internet traffic and has started to process vast streams of sensitive personal information which it is sharing with its American partner, the National Security Agency (NSA).

The sheer scale of the agency's ambition is reflected in the titles of its two principal components: Mastering the Internet and Global Telecoms Exploitation, aimed at scooping up as much online and telephone traffic as possible. This is all being carried out without any form of public acknowledgement or debate.

One key innovation has been GCHQ's ability to tap into and store huge volumes of data drawn from fibre-optic cables for up to 30 days so that it can be sifted and analysed. That operation, codenamed Tempora, has been running for some 18 months.

GCHQ and the NSA are consequently able to access and process vast quantities of communications between entirely innocent people, as well as targeted suspects.

This includes recordings of phone calls, the content of email messages, entries on Facebook and the history of any internet user's access to websites – all of which is deemed legal, even though the warrant system was supposed to limit interception to a specified range of targets.

The existence of the programme has been disclosed in documents shown to the Guardian by the NSA whistleblower Edward Snowden as part of his attempt to expose what he has called "the largest programme of suspicionless surveillance in human history".

"It's not just a US problem. The UK has a huge dog in this fight," Snowden told the Guardian. "They [GCHQ] are worse than the US."
One implication of this for the United States, of course, is that the actions of the GCHQ taking place in another country are completely removed from any strictures of the Constitution or U.S. law so, theoretically at least, they would be able to access information that the Federal Government cannot, at least not without seeking permission from a Court to do so. Indeed, according to the report, that's exactly what representatives from the NSA were told by the GCHQ:
The Americans were given guidelines for its use, but were told in legal briefings by GCHQ lawyers: "We have a light oversight regime compared with the US".

When it came to judging the necessity and proportionality of what they were allowed to look for, would-be American users were told it was "your call".

(…)

The categories of material have included fraud, drug trafficking and terrorism, but the criteria at any one time are secret and are not subject to any public debate. GCHQ's compliance with the certificates is audited by the agency itself, but the results of those audits are also secret.

An indication of how broad the dragnet can be was laid bare in advice from GCHQ's lawyers, who said it would be impossible to list the total number of people targeted because "this would be an infinite list which we couldn't manage".

There is an investigatory powers tribunal to look into complaints that the data gathered by GCHQ has been improperly used, but the agency reassured NSA analysts in the early days of the programme, in 2009: "So far they have always found in our favour".
Loose oversight, no need to worry about compliance with American law or the Constitution, and access to gigabytes upon gigabytes of both metadata and, apparently, the actual content of data passing through the Internet on a daily basis. Sounds like a pretty sweet setup for the NSA, doesn't it? The interesting thing, of course, is that the NSA has been saying since this story began that they don't listen to phone calls or read emails without first getting permission from a FISA Court. If this information is accurate, though, it's clear that they have rather open access to a program run by the GCHQ that can apparently access every cable-based communication that passes through the Transatlantic cables that link the Eastern and Western Hemispheres. That would mean that virtually any communication that an American citizen makes that passes through these cables would be available for monitoring and analysis by the NSA without having to comply with U.S. law at all. If that's the case, then it would seem to make almost any effort at oversight of the programs that they are running nothing more than an utter joke.