Classified Information and Journalistic Ethics
The two English language newspapers who have been Julian Assange's accomplices in disseminating stolen secrets defend themselves.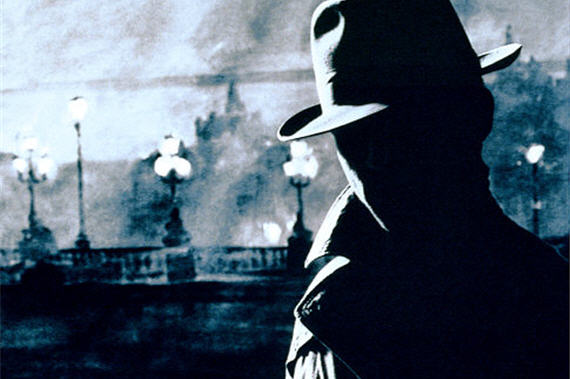 The latest wave of WikiLeaks release of classified documents stolen from the United States Government is bringing the usual cries that publication harms America's national security. The two English language newspapers who have been Julian Assange's accomplices in all this defend themselves.
In "A Note to Readers: The Decision to Publish," the NYT tells us that they independently vetted the documents to "exclude, in its articles and in supplementary material, in print and online, information that would endanger confidential informants or compromise national security." Further, they submitted the docs to the Obama administration, which "while making clear they condemn the publication of secret material — suggested additional redactions. The Times agreed to some, but not all." They also shared their redactions and rationale with other press outlets, including the other two accomplice organizations.
The question of dealing with classified information is rarely easy, and never to be taken lightly. Editors try to balance the value of the material to public understanding against potential dangers to the national interest. As a general rule we withhold secret information that would expose confidential sources to reprisals or that would reveal operational intelligence that might be useful to adversaries in war. We excise material that might lead terrorists to unsecured weapons material, compromise intelligence-gathering programs aimed at hostile countries, or disclose information about the capabilities of American weapons that could be helpful to an enemy.

On the other hand, we are less likely to censor candid remarks simply because they might cause a diplomatic controversy or embarrass officials.

[…]

For The Times to ignore this material would be to deny its own readers the careful reporting and thoughtful analysis they expect when this kind of information becomes public.

But the more important reason to publish these articles is that the cables tell the unvarnished story of how the government makes its biggest decisions, the decisions that cost the country most heavily in lives and money. They shed light on the motivations — and, in some cases, duplicity — of allies on the receiving end of American courtship and foreign aid. They illuminate the diplomacy surrounding two current wars and several countries, like Pakistan and Yemen, where American military involvement is growing. As daunting as it is to publish such material over official objections, it would be presumptuous to conclude that Americans have no right to know what is being done in their name.
In a piece titled "US embassy cables: The job of the media is not to protect the powerful from embarrassment," The Guardian's Simon Jenkins is less apologetic.
The reporting in the Guardian of the first of a selection of 250,000 US state department cables marks a recasting of modern diplomacy. Clearly, there is no longer such a thing as a safe electronic archive, whatever computing's snake-oil salesmen claim. No organisation can treat digitised communication as confidential. An electronic secret is a contradiction in terms.

Anything said or done in the name of a democracy is, prima facie, of public interest. When that democracy purports to be "world policeman" – an assumption that runs ghostlike through these cables – that interest is global. Nonetheless, the Guardian had to consider two things in abetting disclosure, irrespective of what is anyway published by WikiLeaks. It could not be party to putting the lives of individuals or sources at risk, nor reveal material that might compromise ongoing military operations or the location of special forces.

[…]

The state department knew of the leak several months ago and had ample time to alert staff in sensitive locations. Its pre-emptive scaremongering over the weekend stupidly contrived to hint at material not in fact being published. Nor is the material classified top secret, being at a level that more than 3 million US government employees are cleared to see, and available on the defence department's internal Siprnet. Such dissemination of "secrets" might be thought reckless, suggesting a diplomatic outreach that makes the British empire seem minuscule.

[…]

The job of the media is not to protect power from embarrassment. If American spies are breaking United Nations rules by seeking the DNA biometrics of the UN director general, he is entitled to hear of it. British voters should know what Afghan leaders thought of British troops. American (and British) taxpayers might question, too, how most of the billions of dollars going in aid to Afghanistan simply exits the country at Kabul airport.

No harm is done by high-class chatter about President Nicolas Sarkozy's vulgarity and lack of house-training, or about the British royal family. What the American embassy in London thinks about the coalition suggests not an alliance at risk but an embassy with a talent problem.

[…]

America's foreign policy is revealed as a slave to rightwing drift, terrified of a bomb exploding abroad or of a pro-Israeli congressman at home. If the cables tell of the progress to war over Iran or Pakistan or Gaza or Yemen, their revelation might help debate the inanity of policies which, as Patterson says, seem to be leading in just that direction. Perhaps we can now see how catastrophe unfolds when there is time to avert it, rather than having to await a Chilcot report after the event. If that is not in the public's interest, I fail to see what is.

Clearly, it is for governments, not journalists, to protect public secrets. Were there some overriding national jeopardy in revealing them, greater restraint might be in order. There is no such overriding jeopardy, except from the policies themselves as revealed. Where it is doing the right thing, a great power should be robust against embarrassment.

What this saga must do is alter the basis of diplomatic reporting. If WikiLeaks can gain access to secret material, by whatever means, so presumably can a foreign power. Words on paper can be made secure, electronic archives not. The leaks have blown a hole in the framework by which states guard their secrets. The Guardian material must be a breach of the official secrets acts. But coupled with the penetration already allowed under freedom of information, the walls round policy formation and documentation are all but gone. All barriers are permeable. In future the only secrets will be spoken ones. Whether that is a good thing should be a topic for public debate.
Both columns are largely persuasive and lead credence to my position that legitimate journalistic outfits — and both NYT and Guardian are surely that — are much different from Assange and his outfit in that they actually consider the consequences of their actions.  They legitimately care whether their countrymen are killed as a result of leaks and take care to prevent that.
At the same time, they're really not in a position to weigh the damage to our diplomatic, intelligence, and military efforts.   The fact that most of the nuggets which make the press seem to be "merely embarrassing" doesn't mean that they don't undermine operations undertaken for the common good.   While newspaper editors tend to be bright and well informed, they're simply not experts on these matters.
It's true that we already "know" that Putin and Sarkozy are pompous jerks, that everyone thinks Karzai is a loose cannon, and that most Arab leaders would welcome Israel or the United States wiping Iran off the map — just as we already "knew" that the Pakistanis were playing a double game before the last set of leaks.   But plausible deniability is a crucial aspect of international politics.
Ultimately, Jenkins is right:  The way to stop these leaks is to quit committing so much information to electronic, sharable formats.   But that's also the way to increase stovepiping of information — the very thing that allowed the 9/11 attacks to occur despite individual parts the U.S. Government independently knowing everything it needed to stop them.
The other likely consequence of all this is that foreign intelligence agencies and leaders will stop cooperating as fully with their American counterparts.  If they can't trust that their secrets will be safeguarded, they'll quit sharing them.   And that puts untold lives in danger.
But for that I mostly blame the WikiLeaks gang and the government officials who have handed them the stolen materials, not the press.  As the editorials quoted above imply and Dave Schuler states outright, the fact that five newspapers were given access to the material means that someone is going to publish everything interesting.  So, all the NYT or the Guardian editors would get for refusing to go along is scooped.