Broder, Iran and the Economy
David Broder offers up some odd ideas on the relationship between a war with Iran and the economy.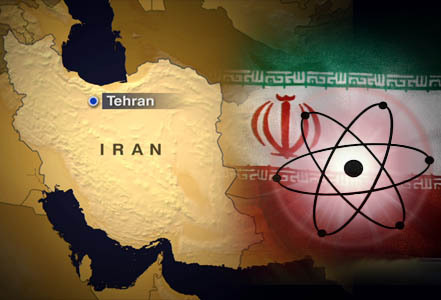 Writes David Broder in today's WaPo:
What else might affect the economy? The answer is obvious, but its implications are frightening. War and peace influence the economy.

Look back at FDR and the Great Depression. What finally resolved that economic crisis? World War II.

Here is where Obama is likely to prevail. With strong Republican support in Congress for challenging Iran's ambition to become a nuclear power, he can spend much of 2011 and 2012 orchestrating a showdown with the mullahs. This will help him politically because the opposition party will be urging him on. And as tensions rise and we accelerate preparations for war, the economy will improve.

I am not suggesting, of course, that the president incite a war to get reelected. But the nation will rally around Obama because Iran is the greatest threat to the world in the young century. If he can confront this threat and contain Iran's nuclear ambitions, he will have made the world safer and may be regarded as one of the most successful presidents in history.
It is an article of faith of the conventional wisdom that war is good for the economy.  Now, the mass industrial mobilization needed for the second world war was clearly stimulative to the US economy.  However, I have my doubts that subsequent wars (e.g., Korea, Vietnam, Gulf War I) were likewise helpful to economy.  I am certain that the two wars we currently find our involved in have not been an economic boon.
First, let's consider that going to war now (as opposed to WWII) does not mean a massive industrial push.  We already have built the planes, tanks, and ships needed for massive military activity.  Yes, there would be some need for additional manufacturing to support a war effort, but nothing on the scale of what happened in WWII.
Second, the recent record is one of massive deficit spending to support military action (indeed, there was massive deficit spending for WWII as well).  This has not been good for the economy and will not be in the future.
Third, war with Iran would actually be devastating to the global economy as it would have significant effects on oil prices.  We all know what massive spikes in oil prices do to our personnel economic circumstances, let alone to the broader economy.  Further, another war would mean additional uncertainty in the global economy, which is not what we need at the moment.  If you think firms are scared to invest now, wait and see how they react to global economy facing yet another war in the Persian Gulf.
It has been fashionable for years to opine as to why David Broder is treated with such reverence within the Washington media establishment, and columns like this help to underscore why.