Buffett Rule Hard to Follow
Making sure millionaires pay more tax than their secretary isn't as easy as it sounds.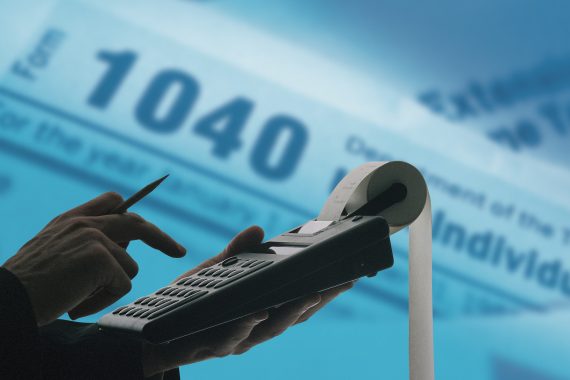 Megan McArdle makes a strong case that President Obama's proposed "Buffett Rule" is much less simple to implement than it sounds.
You cannot build a tax code on the principle that no millionaire, ever, should ever have an effective tax rate lower than their secretary.  The tax code covers 300 million people.  Rules written to cover that many people, in a complex economy where there are lots of different ways to make money, and some uncertainty as to what constitutes income, will not produce the same result that we would get if the economy were the size of a kindergarten class, and we had an omnipotent teacher charged with making the income distribution perfectly fair.  (Though as you'll recall, even in kindergarten class, there was frequently a lot of indignation about teacher decisions).

Just to take one example, what about a millionaire who had a $750,000 capital loss last year, and $1 million in capital income this year.  Since you're allowed to offset past losses against future gains, even a millionaire with a 50% nominal effective tax rate on their capital gains would only pay $125,000 in taxes–50% of the difference between last year's loss, and this year's gain.  If he pays his secretary decently, he'll have a lower effective tax rate that she does.

Likewise, unless you get rid of the tax-free status of muni bonds, Theresa Heinz-Kerry will continue to have the effective tax rate of a probationary janitor.

Now, you could change the tax rules about capital losses and municipal bonds.  But this would hurt a lot of people who aren't millionaires, and dramatically increases the potential cost of investments with lumpy cash flows, as well as state and local infrastructure projects*.
Because the "Buffett Rule" is thus far a talking point or rule of thumb rather than a legislative proposal, we don't know how  the president intends to implement it.
Most speculation is around a Alternative Minimum Tax-like model that simply penalizes those who earn above a certain threshold by eliminating various deductions that they would otherwise  be entitled to if it results in  their tax burden being  below a certain point. I'm not a fan of this sort of mechanism, which strikes me  as punitive and lacking in transparency.
In the op-ed that started the conversation last month, Buffett himself made reference to the "carried interest rule," which treats income earned by fund managers who get a share of profits rather than or in addition to their salary as if it were investment income rather than earned income. For people in the highest bracket, that's a huge benefit: the money is taxed at a flat 15 percent rather than at the graduated rate, which tops out at 35 percent.
While there may be some plausible rationale for this, I can't conjure it. For all practical purposes, money earned in this way is functionally earned  income in the same way that a sales commission or performance bonus–which are taxed as ordinary income.
My amateur understanding of the matter is that we're alone in treating carried interest as something special. I'm inclined to agree with Kevin Drum that it's purely a result of successful lobbying by financial sector interests, who give an  inordinate amount of money to candidates of both parties.
Changing this rule and similar ones would raise a substantial amount of additional revenue for the Treasury and do so almost entirely on the backs of very high earners. It's something that should have bipartisan support.
For that matter, on a rule of thumb basis, the Buffett Rule is appealing. To the extent that the tax code is written in a way that it treats the sort  of income that only the well-off can earn more favorably than salary income, we should look at it with a skeptical eye.
That doesn't, however, mean that they should all be eliminated. For example, while it may be in some sense unfair that a wealthy heiress can park millions of dollars in tax-free bonds and, in a world where interest rates are something other than the near-zero they have been of late, make a lot of money for doing nothing, it's nonetheless true that bonds are how localities pay for a lot of good projects. Providing favorable tax treatment on the  interest  is a powerful way to attract that much needed capital. The fact that rich fat cats disproportionately benefit  doesn't change that.
And an AMT-style millionaire's penalty that effectively taxes these tax-free bonds would surely divert these to more  lucrative investments.
The bottom line here is that crafting a tax policy that's fair, efficient, and progressive is actually quite difficult. The Buffetts and Kerrys of the world have great accountants who will figure out how to exploit the loopholes of any system we devise.