Castro's Hearse Breaks Down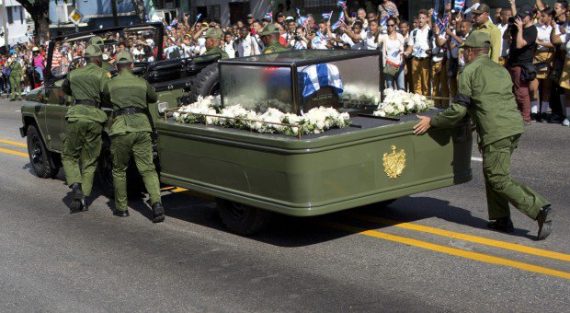 &The hearse carrying Fidel Castro's remains broke down during the funeral procession yesterday:
An almost amusing sight at Fidel Castro's funeral procession: the car carrying his remains reportedly broke down and had to be pushed by soldiers.

The vehicle was reportedly Russian-built.
And from a BBC reporter:
Castro's hearse breaks down. That's basically it? #HistoryWillAbsolveMe pic.twitter.com/yxMZgO0wPZ

— Creatia (@creatia) December 4, 2016
A fitting end for the leader of a country who purported to govern based on a failed ideology.