Chicago Car Salesman Fired For Wearing Packers Tie To Work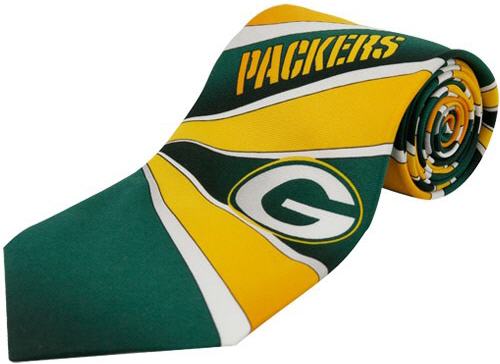 Apparently the Bears loss to Green Bay on Sunday is a sore subject in Chicago:
With Chicago reeling from Sunday's painful playoff loss, Monday morning probably wasn't the best time for car salesman John Stone to share his love for the Green Bay Packers with co-workers and customers.

But Stone, 34, proudly showed up for work at Webb Chevrolet in south suburban Oak Lawn wearing his green-and-yellow Packers necktie anyway.

Now he's former car salesman John Stone.

The morning after the Chicago Bears' hated rivals beat them at Soldier Field to advance to the Super Bowl, Webb's general manager Jerry Roberts says he fired Stone for refusing to remove the Packers-branded tie.

The facts aren't in dispute, only the appropriateness of the novelty neckwear.

"He said, 'You have two options,' " a furious Stone said later Monday. "Remove the tie, or you're fired."

"When I didn't, he said, 'You can leave, you're fired.' Does that sound fair to you?"

(…)

Roberts agreed that no customers had complained about the tie when Stone was asked to remove it at 10:30 a.m., and that Stone was a good salesman who sold 14 cars last month.

But he said the tie was "salting the wounds" of Bears fans including himself and that it "makes it harder to sell cars in what's already a competitive sales environment."
Guys, it was just a football game.
Update: For those who may be wondering, this is most likely entirely legal. Webb was most probably an at -will employee, meaning that his employer could fire him for any reason not prohibited by state or federal non-discrimination laws (and I'm pretty sure that there isn't civil rights protection for Packers fans under Illinois law). Assuming there isn't some provision of state law that says otherwise, I d0ubt a wrongful termination claim would get very far. Anyone familiar with Illinois law is welcome to clarify this in the comments.