China Relaxes One Child Policy
China's Communist Party has announced a significant change to the nation's infamous "One Child" policy.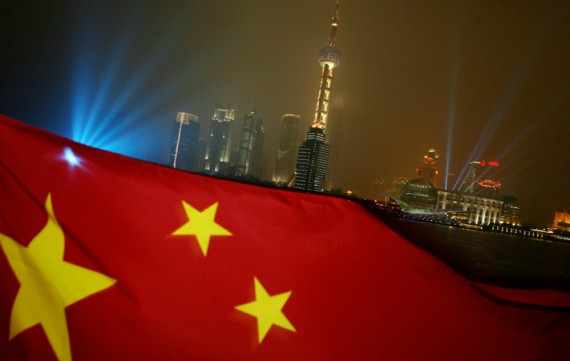 For roughly forty years now, one of most well known and controversial policies put in place by the Chinese Communist Party has been the so-called "One Child" policy, which limited a large percentage of Chinese couples to one child. Initially adopted in the late 1970s as the nation was being led out of the Cultural Revolution and into the modern world by Deng Xiaping, the policy was allegedly intended to help alleviate the impact of what was then a burgeoning population that was on the verge of passing the one billion mark. In the 30-odd years that followed, there have been plenty of reports of heavy handed government officials cracking down quite severely when an "unauthorized" pregnancy was discovered, including reports of forced abortions, along with reports of sex-selection abortions and even infanticide of baby girls given that male children remain preferable to females in many parts of Chinese culture. In reality, it seems as though the actual enforcement of the policy has varied significantly depending on what part of the country you happen to be living in, and there were significant exemptions from the policy for couples in rural areas and ethnic minorities and others. Nonetheless, the policy has long been subject to international condemnation, and has arguably created huge demographic problems that China will be dealing with for a generation, if not longer.
So, it's not entirely surprising that the Chinese government is moving to modify the policy:
HONG KONG — The Chinese government will ease its one-child family restriction and abolish its "re-education through labor" camps, significantly curtailing two policies that for decades have defined the state's power to control citizens' lives, the Communist Party said on Friday.

The changes were announced in a party decision that also laid out ambitious proposals to restructure the economy by encouraging greater private participation in finance and market competition in key economic sectors, as well as promising farmers better property protection and compensation for confiscated land.

Senior party officials, led by President Xi Jinping, endorsed the raft of 60 reform proposals at a four-day Central Committee conference that ended Tuesday, but the decision was announced days later.

The decision also pledged to gradually reduce the number of crimes that qualify for the death penalty, but gave no details about what crimes might be affected.

Mr. Xi described the proposals as a bold call for economic renewal, social improvement and patriotic nation-building — all under the firm control of one-party rule.

"We must certainly have the courage and conviction to renew ourselves," he said in a statement accompanying the reform decision. Both were issued by the official news agency, Xinhua.

(…)

For decades, most urban couples have been restricted to one child. That has been changing slowly in some cities, which have rules on the books that couples can have two children if both parents are single children. That policy will be further relaxed nationwide. Many rural couples already have two, or sometimes more, children.

"Launch implementation of a policy that when the husband or wife is a single child, the couple may have two children," said the decision. "Steadily adjust and improve family planning policies."

If carried through, the relaxation would mark the first significant nationwide easing of family-size restrictions that were put in place from the 1970s, said Wang Guangzhou, a demographer at the Chinese Academy of Social Sciences in Beijing.

"This is the first time that a central document has clearly proposed allowing two children when a husband or wife is an only child," Mr. Wang said in a telephone interview. "Now it's just talking about launching this, but the specific policies have to be developed at the operational level."

Those restrictions were introduced to deal with official fears that China's population would devour too many resources and suffocate growth. But they have created public anger and international criticism over forced abortions, and have created a population of 1.34 billion, according to a 2010 census, that is aging relatively rapidly, even before China establishes a firm foothold in prosperity. Demographers and experts have for years urged some relaxation of the controls.
So, essentially, what the new policy appears to be saying is that the generation of children that has been born under the "one child" policy, the oldest of whom are now in their early 30s, will be permitted to have more than one child if either the husband or the wife is an only child. It's not a complete repeal of the policy, but it is a significant change from present policy and one that seems likely to create even more ability for Chinese couples to have more than one child under "exceptions" than they have had in the past. In addition, relaxing the policy in this matter may cause officials responsible for enforcing it to look the other way even more often than they have apparently been doing in recent years. At the same time, some human rights activists are pointing out that this isn't quite enough:
Human rights groups, who have consistently exposed forced abortions, infanticide and involuntary sterilizations being propagated under the policy, had wanted the policy abolished altogether.

"One-child policy reform really falls short," said Nicholas Bequelin of Human Rights Watch in Hong Kong. "The whole system needs to be dismantled. What they're doing is just tinkering with it, allowing one specific category of people to have two children. And it's being done mostly for demographic reasons . . . and not because the system is abusive and generates so much pain for so many."
There is some truth here, of course. The one-child policy is, as Matthew Yglesias put it this morning, " a huge impairment of human freedom" that seems more and more of an anachronism as China continues to try to put itself forward as a member of the first world community. Indeed, as we've learned elsewhere in the world, the true solution to the massive birth rates that were such a point of concern is economic growth, which, along with increased access to birth control and protection of women's rights, has contributed worldwide to dropping birth rates to much more sustainable level. It's a phenomenon that exists without fail wherever these conditions exist, and if a nation, whether its China, India, or any of the many number of nation's in Africa that are dealing with their own burgeoning populations that could be potential problems in years to come, wants to deal with it, they need to pursue those policies rather than trying to impose the kind of top-down approach that the Chinese have been following for the past 34 years.
Nonetheless, while complete repeal of the one-child policy would be the ideal move on China's part, it's worth remembering that things tend to move slowly in Beijing. This change, along with another policy change announced today that purports to abolish the nation's "re-education through Labor" camps that have been in place since the days of Mao Zedong seems to constitute what passes for major reform out of Beijing. Hopefully, they'll follow it up with something more in the near future.