China Ends 'One Child' Policy Over Demographic Concerns
Thanks mostly to well-founded demographic concerns, China is ending the 'One Child' policy, but it is probably too late for them to avoid the consequences of the forty year program.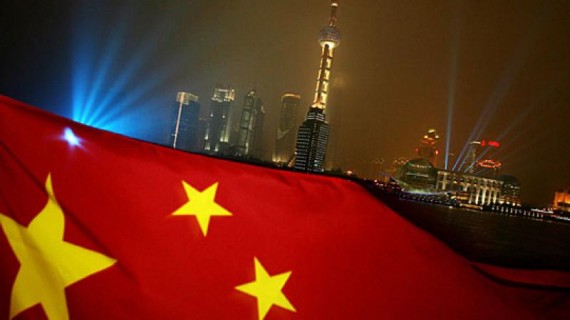 China's Communist Party led government announced yesterday that it was ending the "One Child" policy that had defined the nation for the better part of two generations, and which has been the source of much international criticism from human rights and other activists who contend that it has been used to force women to get abortions and unduly infringed on the personal liberties of Chinese citizens:
BEIJING — Driven by fears that an aging population could jeopardize China's economic ascent, the Communist Party leadership ended its decades-old "one child" policy on Thursday, announcing that all married couples would be allowed to have two children.

The decision was a dramatic step away from a core Communist Party position that Deng Xiaoping, the Chinese leader who imposed the policy in the late 1970s, once said was needed to ensure that "the fruits of economic growth are not devoured by population growth."

For China's leaders, the controls were a triumphant demonstration of the party's capacity to reshape even the most intimate dimensions of citizens' lives. But they bred intense resentment over the brutal intrusions involved, including forced abortions and crippling fines, especially in the countryside.

The efforts to limit family size also led to a skewed sex ratio of males to females, because traditional rural families favor boys over girls, sometimes even resorting to infanticide to ensure they have a son.

Thursday's announcement was the highlight of a party meeting at which President Xi Jinping sought to display his control over a flagging economy after a jittery summer of tepid indicators, deepening skepticism about official data and a tumultuous slide in the stock market.

Abolishing the one-child policy would "increase labor supply and ease pressures from an aging population," the National Health and Family Planning Commission, which enforces the policy, said in a statement issued after the party meeting. "This will benefit sustained and healthy economic development," the commission said.

Yet while the decision surprised many experts and ordinary Chinese, some said it was unlikely to ignite either a baby boom or an economic one.

"Anything demographic, we always have to think in terms of decades in terms of long-term impact," said Tao Wang, the chief China economist at UBS.

"It's not about stimulating growth or consumption of baby powder next quarter or next year," she said. "Will the birthrate go up? Yes. Will it somehow increase significantly? We don't know."

China eased some restrictions in the one-child policy in 2013, allowing couples to have two children if one of the spouses was an only child. But many eligible couples declined to have a second child, citing the expense and pressures of raising children in a highly competitive society. Many tens of millions couples may be eligible for two children under the new rule, the China News Service reported, citing demographers.

(…)

China's working-age population, those 15 to 64, grew by at least 100 million people from 1990 until a couple of years ago. But that expansion is petering out, and more people are living longer, leaving a greater burden on a shrinking work force. Now, about 10 percent of the population is 65 or older, and according to earlier estimates, that proportion is likely to reach 15 percent by 2027 and 20 percent by 2035.

The Chinese economy grew 6.9 percent in the third quarter relative to a year earlier, according to data released this month. But that figure, while robust compared with growth in advanced economies, was the slowest for China since the global financial crisis of 2009, and some economists say the economy is really much weaker.

The party decision to relax the restriction on family size will not take effect immediately. Like the previous relaxation of policy in 2013, this policy change must first be endorsed and refined by the central government and then implemented by provincial-level governments, which can introduce their own variations on the general policy. That could take many months.

Demographers and economists say the cost and difficulty of child-rearing are likely to deter many eligible couples from having two children despite the relaxed rules, Mu Guangzong, a professor of demography at Peking University, said in a telephone interview.

"I don't think a lot of parents would act on it, because the economic pressure of raising children is very high in China," he said. "The birthrate in China is low and its population is aging quickly, so from the policy point of view, it's a good thing, as it will help combat a shortage of labor force in the future. But many parents simply don't have the economic conditions to raise more children."

By May, about 1.45 million couples had applied to have a second child under the relaxed rules announced in late 2013, but that was only about 12 percent of the number eligible, disappointing demographers and policy makers who had hoped the policy shift would do more to counteract the rapid aging of China's population.

Now, the party leadership has acted more forcefully, apparently in the hope that a burst of children will replenish the nation's work force and encourage more consumer spending.
As I noted when China relaxed some of its restrictions regarding child birth two years ago, the main criticism of the One Child policy outside of China has focused on issues such as forced abortions and sterilizations and the long history of reporters of Chinese government officials using the policy to further their grip of control over their subjects. In the end, though, it is demographics and economic reality that appears to be causing Beijing to once again change a policy that has defined the nation since before it became an economic powerhouse. As Ana Swanson points out in The Washington Post, the policy has been so successful that it has led to a demographic crisis that is likely to hit the country in the future in which there is a rapidly growing population of older citizens who, thanks to health innovations, better diet, and, well, the fact that the famines and wars that have traditionally cut down China's population over the centuries have not happened in a long time, are living longer and a significantly smaller population of younger workers to support them. Also at issue is the fact that, for many reasons, the One Child policy has resulted in a distinct gender imbalance between men and women that is likely to have an impact on future birth rates regardless of the fact that the One Child policy is being lifted. After all, if there are fewer available men then there will be fewer children unless couples decided to have markedly more children than just one or two, something which is generally not typical in industrialized societies.
As Beenish Ahmed notes, though, lifting the policy at this point may be too little, too late for China to dodge the impact of a policy that succeeded far too well:
China would have to raise its birthrate to 2.1 children per woman, from 1.4 where it currently stands, to offset its demographic decline. (The rate is higher than one child per woman because ethnic minorities are already allowed to have two children, as are people in rural areas whose first child is a girl. Some couples have also paid steep fines to get around the regulation.) Even if that happens, it'll be years before the babies born after the policy shift enter the workforce. Until then, the workforce — defined by the Chinese government as people between the ages of 16 and 59 — has shrunk for the past three years in a row. Without this policy change, China's working population could have fallen by a whopping 61 million by 2030, according to estimates by the United Nations.

(…)

China has eased its one-child policy before. In 2013, the government allowed 11 million couples to apply for permission to have a second child. Although there was a lot of speculation about a resulting baby boom, less than 3 percent applied to have another kid. That's partly because it's become prohibitively expensive for Chinese couples to expand their families. Raising a child costs about $3,700 a year — which is equivalent to 43 percent of the average household income. So with the economy growing at its weakest pace since 1990, many might be wary of making an investment into a second child.
That last point is one that The New York Times hits on this morning in a piece that notes that Chinese couples, especially those that live in China's major cities, don't appear to be as eager to have a second, or third or more, child as one might have expected. The reasons for this aren't because they have become used to the One Child policy, or even that they approved of it or the way the government enforced it, but because the costs of raising a child are increasing in China just as they have in the United States and elsewhere and people are making the economic choice to have fewer children. This is something that we have seen in nations throughout the world and throughout history. Once the transition is made from a rural, agrarian society to a more industrialized one, the need for surplus labor declines significantly and lifestyle concerns become more important to people. That, combined with the fact that birth control is now far easier than it was in the past, means people are choosing to have fewer children, and to have those children at times that are easier to manage financially and personally. What China was effectively trying to do with the One Child policy, of course, was to force that choice on Chinese citizens at a faster rate than it otherwise would have been adopted. Now, though, China is in a place economically and socially where it's not likely to be the case that Chinese couples will return to a tradition of large families, except perhaps in the nation's rural areas where the One Child policy was allegedly enforced more brutally than in the cities to begin with. That means that, if China's leaders think that this policy change is likely to solve their demographic problems they are probably going to be disappointed, and that China will still have to deal at some point with the demographic problems that four decades of enforced birth control is likely to create going forward.