China's Presumptive New President Missing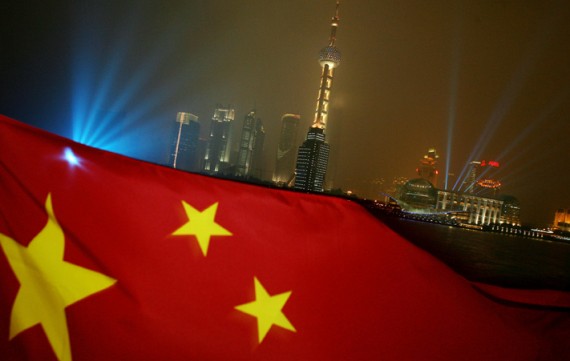 This was supposed to be an important political year in China. Another round of party conferences, and the selection of the next generation of leaders, including the person who would replace President Hu Jintao. Things haven't exactly gone smoothly, though, and there have been signs of tension and conflict among the highly secretive Communist Party leadership. It started with a scandal that engulfed rising star Bo Xilai that ended up resulting in the conviction of his wife for the murder of a British businessman and Bo's removal from all of his party posts. Bo was widely expected to have been named to the Politburo this year, and there was at least some speculation that the entire scandal was an effort by political rivals to undercut him before he advanced further. As if that weren't any stranger, the man who is expected to be named the new President of China has apparently gone missing:
BEIJING — The strange disappearance from public view of China's presumptive new leader is turning a year that was supposed to showcase the Communist Party's stability into something of an annus horribilis.

Over the past week, the new leader, Xi Jinping, has missed at least three scheduled meetings with foreign dignitaries, including Secretary of State Hillary Rodham Clinton last Wednesday and the prime minister of Denmark on Monday. So far officials have declined to provide an explanation for his absences.

That set off furious speculation on the Internet that the 59-year-old Mr. Xi's health, either physical or political, has taken a turn for the worse. Some diplomats say they have heard that Mr. Xi suffered a pulled muscle while swimming or playing soccer. One media report, since retracted, had it that Mr. Xi was hurt in an auto accident when a military official tried to injure or kill him in a revenge plot. A well-connected political analyst in Beijing said in an interview that Mr. Xi might have had a mild heart attack.

Whatever the actual reason, Mr. Xi's unexplained absences are conspicuous on the eve of what is supposed to be China's once-in-a-decade transfer of power. It also adds to a litany of woes that have disrupted the Communist Party's hopes that a seamless political transition would send a signal of stability to the Chinese people and the world at large.

Two unusual political scandals have sidelined people considered contenders for seats on the all-powerful Politburo Standing Committee, most recently including a close ally of President Hu Jintao's. China's economy has fallen into an unexpectedly deep slump, confounding government forecasts for a measured slowdown. Party leaders have also yet to announce a date for the 18th Party Congress, the event to mark the retirement of this generation of leaders and the accession of the next, though it is supposed to take place as soon as next month.

Mr. Xi was designated internally as the presumptive heir to Mr. Hu as the leader of the Communist Party, head of state and chairman of the top military oversight body in 2007, a full five years before he was expected to assume those posts. Party bosses have tried to name future leaders well in advance to prevent destabilizing jockeying for power. Smooth transitions are considered by many Chinese as a crucial test of the Communist Party's longevity, and its leaders are eager to make the case that their authoritarian system can manage China better than a multiparty democracy could.

Analysts who follow Chinese politics say the transition is still likely to happen roughly along the planned lines. They also say that the core leadership team around Mr. Xi is slowly taking shape, with the lineup of the Standing Committee coming into focus as the congress draws near.

But at the very least, the atmospherics are turning out to be far messier than envisioned, with officials stumbling to maintain their usual careful choreography.

Last Wednesday, after Mr. Xi did not meet Mrs. Clinton and Prime Minister Lee Hsien Loong of Singapore, diplomats said privately that he had a bad back.

On Monday, the situation got odder. Foreign journalists had been invited to a photo opportunity between Mr. Xi and Prime Minister Helle Thorning-Schmidt of Denmark. On Monday, however, the Foreign Ministry denied that any such meeting had been scheduled and said other Chinese officials would meet the Danish leader.

"We have told everybody everything," said a Foreign Ministry spokesman, Hong Lei.

While Chinese leaders often do not appear in public for long periods, canceling meetings with foreign dignitaries at the last minute is highly unusual. Adding to the uncertainty is the lack of an official statement of any kind, with observers speculating about car crashes and heart attacks.

"There's every sort of crazy rumor about Xi's health," said a senior Chinese journalist, who asked not to be identified because of the sensitivity surrounding the case. "But no one is saying anything."
In all likelihood, this is a health issue of some kind. Nonetheless, it's been a far from smooth transition for the Chinese this time around, and one wonders if that portends anything for the years ahead.