Chinese Balloon Mania
Tales of threat assessment and media reactions.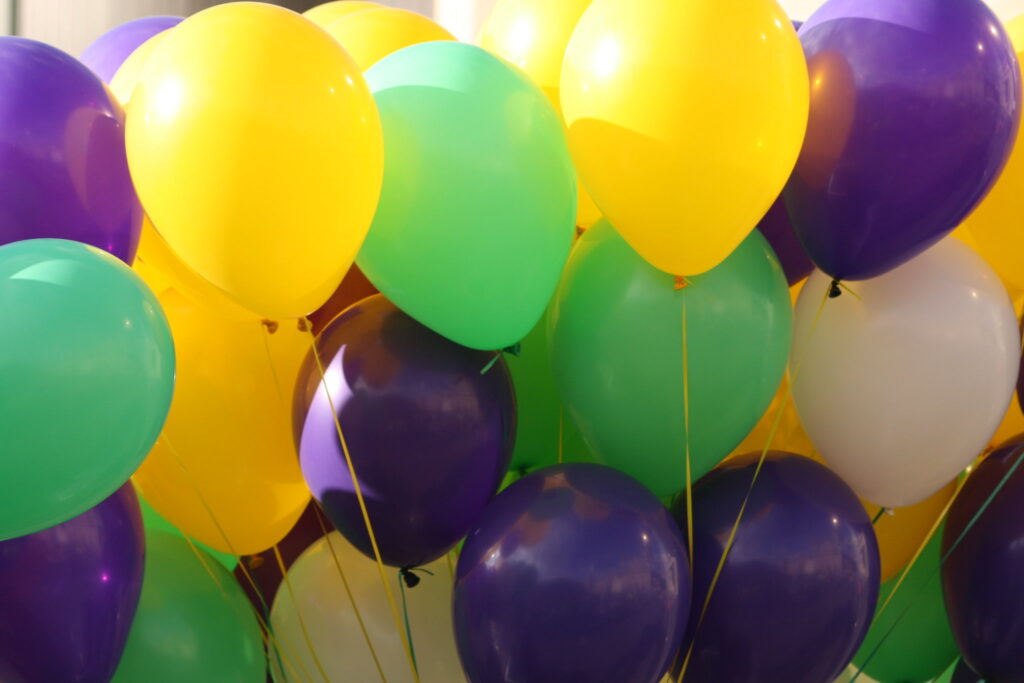 Note: in the interest of full disclosure, the above are not Chinese balloons (although it would not shock me if they were manufactured in China, come to think of it). These are, however, international balloons, as I took this shot in Bogotá, Colombia in 2010. Also, they are political balloons, as the occasion was a campaign event.
Everyone is talking about Chinese balloons. It was a lead story on NPR yesterday and this morning. I had a meeting with the department chairs and other leaders in my college yesterday, and chatter about the balloon started us off. I talked to my dad at one point and he mentioned it. I opened up Twitter this morning and wall-to-wall balloons. I can only imagine what cable news is like at the moment. And, look, I get it. First and foremost, yes, it is a violation of our airspace by the Chinese. Second, balloons are kind of cool. Third, it is a cheap and easy thing for cable channels to use to fill time. And I get that it is a bog enough deal that Secretary of State Blinken has canceled a trip to Beijing.
So not unimportant nor uninteresting, although may I say it has been blown out of proportion?
First and foremost, how excited should we be getting over the security implications of a balloon when you, know, the Chinese have these things called satellites? I mean, if you think a surveillance balloon might give that Chinese intel on the US, do not read up on what satellites can do, because it will be very unnerving.
Second, I know that we here in America love to blow us some stuff up, but may I suggest this piece from Forbes? Busting That Chinese Spy Balloon Is Harder Than You Think (Updated). The story noted a number of challenges.
First, altitude:
Such balloons typically fly at 80,000 feet or more – NASA's version cruises at 120,000 feet.. The U.S. Air Force's F-15 Eagle and F-22 Raptor both have a stated operating altitude of around 65,000 feet. While they might be able to get close enough to fire a missile, the balloon may be too high for them to shoot.
Second, punching holes would not be as efficacious as one might think (and our munitions aren't going to explode when they just fly through Saran Wrap):
You might still think that simply puncturing the balloon envelope would be enough. It might not pop like a toy balloon, but letting the gas out should be enough to bring the balloon down.

The problem though is one of scale. Stratospheric balloons are colossal. NASA's standard balloons are 40 million cubic feet, a volume equivalent to more than 195 GoodyearGT -1.6% blimps: you could fit en entire football stadium inside one. The balloon envelope is made of plastic material no thicker than sandwich wrap, and the pressure difference between the inside and outside is small. Attempting to let the air out by punching a few holes is like expecting to ventilate an entire warehouse with fresh air by opening one small window.
Third, shooting rockets at a balloon is an especially safe option:
any missile fired at it may be a much greater hazard to civilians below than the balloon itself, which is likely to descend slowly if at all.
And even if the balloon was adequate punctured and started to descend, who know on what it might land.
But none of this means that people aren't engage in crazy speculation, leading me to yet again fear for our collective ability to assess evidence.
To wit, on Twitter this morning I saw that someone had posted a video allegedly showing an explosion over the skies of Billings, MT.
Tucker Carlson used that video to then ask the Governor of Montana about it, which just makes it seem like this unconfirmed video was real. This is an utter lack of journalistic integrity (yes, I know) and will be hand waved away as "just asking questions"
Indeed, as best I can tell, the balloon was confirmed to be nowhere near Billings, MT at the time and officials in the area have confirmed no explosions (it appears to be over South Carolina at the moment):
But, man, speculation on Twitter is off the charts and even news organizations glommed on to the story as a Google search will show you.
So, to me, this is a reminder that the main bias in the media is not ideological, it is towards a cheap and easy to cover story that attracts eyeballs.
It always makes me wonder what kind of fresh hell we will be dealing with as deep fakes and AI-generated content becomes common, because most people's critical thinking/evidence evaluation skills stink to high heaven (higher than Chinese balloons, in fact).
---
Update: here's an interesting IR thread on the balloon, if such things interest you:
Update 2: via NBC News: Another Chinese 'surveillance balloon' is flying over Latin America, Pentagon says. It includes a map of the likely track of the US balloon.
Also:
Earlier on Friday the Pentagon said it wouldn't attempt to remove the balloon in U.S. airspace because "any potential debris field would be significant" and could cause "civilian injuries or deaths or significant property damage" — but did not provide a plan to respond to the slow-moving violation of "U.S. airspace and international law."