What the Hell Are We Shooting Out of the Sky?
It's probably not strange visitors from outer space but we can't rule it out.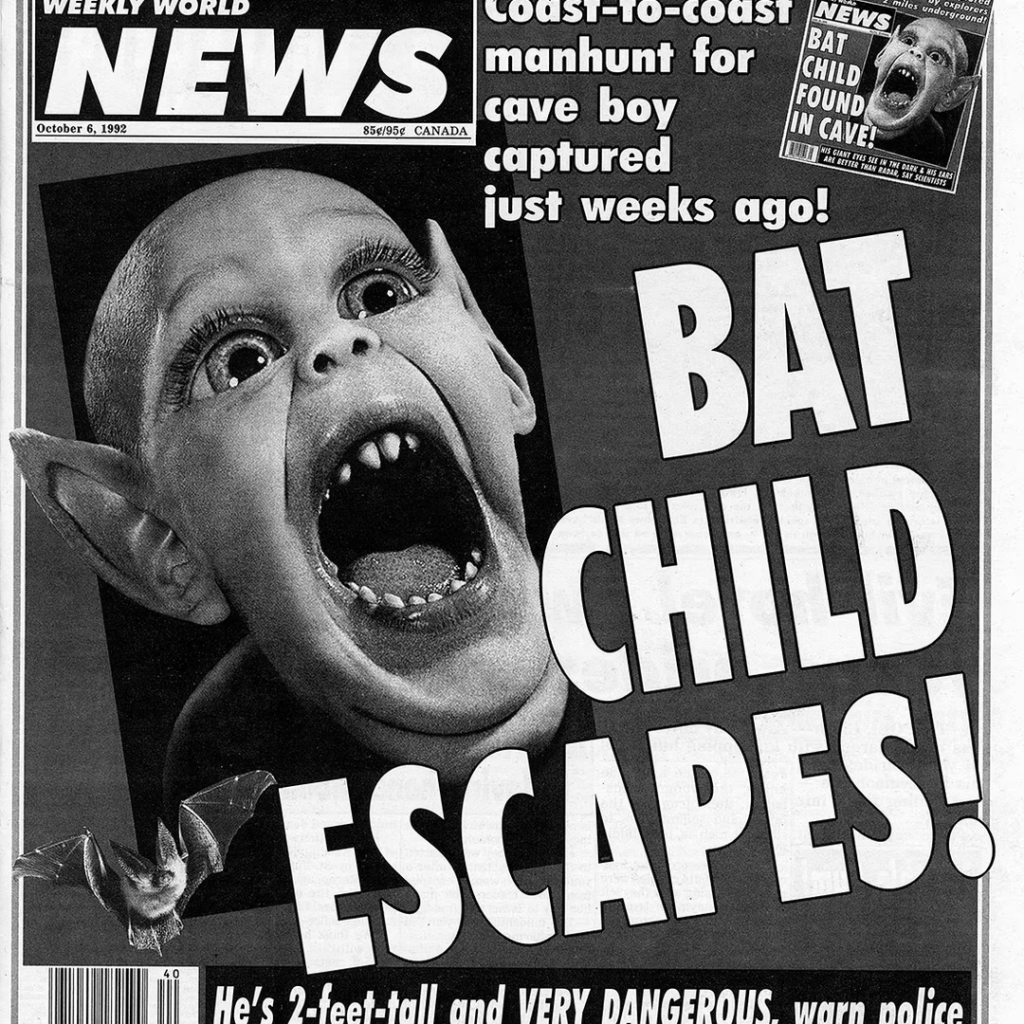 So, the other day the United States shot down a Chinese spy balloon, generating mostly bemusement. Since then, several other incidents have followed.
BBC ("Mystery surrounds objects shot down by US military"):
The US military is unsure what three flying objects it shot out of the skies over North America were – and how they were able to stay aloft.

President Joe Biden ordered another object – the fourth in total this month – to be downed on Sunday.

As it was travelling at 20,000ft (6,100m), it could have interfered with commercial air traffic, the US said.

A military commander said it could be a "gaseous type of balloon" or "some type of a propulsion system".

He added he could not rule out that the objects were extra-terrestrials.
Let's get this out of the way: I'm willing to bet considerable money that this is not an alien invasion. And I'm shocked that a US military commander has had such poor communications training as to not dodge that question more artfully.
The latest object – shot down over Lake Huron in Michigan near the Canadian border – has been described by defence officials as an unmanned "octagonal structure" with strings attached to it.

It was downed by a missile fired from an F-16 fighter jet at 14:42 local time (19:42 GMT).

The incident raises further questions about the spate of high-altitude objects that have been shot down over North America this month.

US Northern Command Commander General Glen VanHerck said that there was no indication of any threat.

"I'm not going to categorise them as balloons. We're calling them objects for a reason," he said.

"What we are seeing is very, very small objects that produce a very, very low radar cross-section," he added.

Speculation as to what the objects may be has intensified in recent days.

"I will let the intel community and the counterintelligence community figure that out," Gen VanHerck said when asked if it was possible the objects are aliens or extra-terrestrials.

"I haven't ruled out anything at this point."
Almost by definition, if one has not identified an object, one can't categorically rule out theoretical objects. But, rather than fueling the cranks and weirdos, something like "There is no evidence whatsoever that would lead us to believe that they are aliens or extra-terrestrials" would be far more reassuring.
A suspected Chinese spy balloon was downed off the coast of South Carolina on 4 February after hovering for days over the US. Officials said it originated in China and had been used to monitor sensitive sites.

China denied the object was used for spying and said it was a weather monitoring device that had blown astray. The incident – and the angry exchanges in its aftermath – ratcheted up tensions between Washington and Beijing.

But on Sunday, a defence official said the US had communicated with Beijing about the first object, after receiving no response for several days. It was not immediately clear what was discussed.

Since that first incident, American fighter jets have shot down three further high-altitude objects in as many days.

President Biden ordered an object to be shot down over northern Alaska on Friday, and on Saturday a similar object was shot down over the Yukon in north-western Canada.

Both the US and Canada are still working to recover the remnants, but the search in Alaska has been hampered by Arctic conditions.

"These objects did not closely resemble, and were much smaller than, the [4 February] balloon and we will not definitively characterise them until we can recover the debris," a White House National Security spokesperson said.
The obvious question that springs to mind is, If we don't know what the objects are, why is it that we're shooting them down? Wouldn't some sort of surveillance make it more likely that we could ascertain their origin?
China's foreign ministry said on Monday the US has flown balloons into its airspace more than 10 times in the past year.

"It's not uncommon as well for the US to illegally enter the airspace of other countries," said foreign ministry spokesman Wang Wenbin at a press briefing.
While I assume the Chinese government is lying, I also wouldn't be surprised if we were conducting some sort of intelligence overflights of their territory. Indeed, I rather hope we are.
Detection of the most recent objects could be a result of widening the search from radars and sensors.

"We have been more closely scrutinising our airspace at these altitudes, including enhancing our radar," said Melissa Dalton, an assistant secretary of defence, said.
So, it's possible that these objects—which, for all we know could be flying dogs from Krypton whose natural abilities have been enhanced by the rays from our yellow sun—have been flying for years—centuries even—and we're just now realizing it?
An official told the Washington Post it was like a car buyer unticking boxes on a website to broaden the parameters of what can be searched.
That official is not good with analogies. Unless President Biden is the buyer and the US intelligence community is the website.
One senior official told ABC News that the three most recent objects to be shot down were likely weather devices and not surveillance balloons.
Then why scramble jets and shoot them down, at not only considerable cost but, presumably, non-zero risk of collateral damage? Not to mention potentially triggering an inter-stellar war by shooting down what, for all we know, could be an intergalactic star baby.
But this was seemingly contradicted by the top Democrat in Congress, who earlier told the broadcaster that intelligence officials believed the objects were in fact surveillance balloons.

"They believe they were [balloons], yes," Senate Majority Leader Chuck Schumer said, adding that they were "much smaller" than the first one shot down off the South Carolina coast.
Why bother to brief the Majority Leader in private if he's just going to blab to reporters?
Democratic Senator Jon Tester, who represents Montana, told the BBC's US partner CBS: "What's gone on the last two weeks or so… has been nothing short of craziness."
Considering events in the United States since 2016 or so, this barely moves the needle on craziness.
Republicans have repeatedly criticised the Biden administration for its handling of the first suspected spy balloon, saying it should have been shot down far sooner.
Of course they have. And they're likely criticizing them for shooting these down too soon.
Other countries are watching the response in the US closely, in case an object is discovered in their airspace.

In the UK, Prime Minister Rishi Sunak said his government would do "whatever it takes" to keep the country safe.

"We have something called the quick reaction alert force which involves Typhoon planes, which are kept on 24/7 readiness to police our airspace, which is incredibly important," he added.
But did he check the right boxes on the car website? Inquiring minds want to know.
CNN White House correspondent Stephen Collinson offers this analysis:
Even at the height of last century's Cold War, when US jets often headed off Soviet aircraft testing North American and European defenses, pilots weren't typically sent off to shoot down unidentified objects over the US and Canada. It's not normal for Americans to settle down for the Super Bowl with their president firing off orders to blast unknown objects out of the North American sky.

In fact, NORAD commander Gen. Glen VanHerck said recent objects shot down were likely the first "kinetic action" that NORAD or the US Northern Command had taken against an airborne object over US airspace.

So the events of the last few days do provoke serious national security and political questions that stretch far beyond the often narrow political battle in Washington, and that can only be assessed once more details are understood.

They include:

Are the latest incidents linked in any way to Beijing's espionage program described by the administration after the shooting down of the Chinese balloon and other reported crossings of other balloons over US territory? Any indication of successive Chinese breaches of US airspace would mark a serious twist in US-China relations already tested by a belligerent Beijing at what may be the start of a 21st century Cold War.
If they are not related to China, are the latest strange objects flying over North America linked to some other hostile power or group, corporate or private entity? Are they even connected to one another or are they simply the result of coincidences at a time of heightened awareness and tensions?
If the latter situation is the case, is NORAD now picking up more objects that are potentially hostile given a state of heightened alert after the Chinese balloon crisis? If the objects are suspicious is there a sudden spike in such flights or did such objects fly across the continent with impunity in the past? Given the already increased threat to civilian aircraft – for instance from more low flying drones – is this a new problem that that should concern the aviation industry?
Finally, what is the political impact of this string of incidents. Biden was criticized by Republicans for citing the possibility of injury to civilians or damage to buildings on the ground for waiting so long to shoot down the Chinese balloon earlier this month. He forcibly warned China in his subsequent State of the Union address that he would defend US sovereignty. Since then, his aides have styled his response to subsequent incidents as those of a decisive commander in chief. This shows that the White House understands the political peril in wait if Americans were to perceive he was not doing everything to defend the homeland.

The political blame game is heating up. On CNN's "State of the Union," GOP Rep. Mike Turner of Ohio, who chairs the House Intelligence Committee, linked the incursions of US air space to Republican claims that Biden is failing to protect the southern border and complained that senior officials were not briefing Congress enough. And he also adopted a novel critique of Biden given claims that the president didn't act quickly enough before.

"They do appear somewhat trigger-happy, although this is certainly preferable to the permissive environment that they showed when the Chinese spy balloon was coming over some of our most sensitive sites," Turner told Jake Tapper.
So, yes, Republicans are simultaneously calling Biden "trigger-happy" and creating a "permissive environment."