Chinese Currency Manipulation
There isn't much doubt that China is manipulating its currency for competitive advantage. What can be done about it?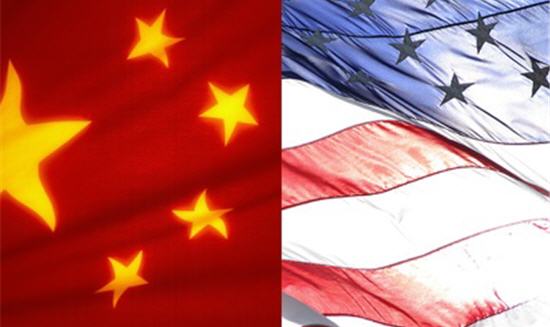 There's a matching pair of articles on Chinese currency manipulation that I wanted to commend to your attention. First, Treasury Secretary Timothy Geithner notes that since the Chinese leadership made its announcement of its intent to let the Chinese yuan reflect market forces very little has actually been done:
WASHINGTON — Treasury Secretary Timothy Geithner said China has not done enough to allow its currency, the yuan, to rise.

"China took the very important step in June of signaling that they're going to let the exchange rate start to reflect market forces. But they've done very, very little, they've let it move very, very little in the interim," Mr. Geithner said in an interview with The Wall Street Journal on Friday.
Since the announcement took place immediately preceding the G-20 meeting it's hard to see it as anything but a PR stunt or, as Yves Smith characterized it, "a head fake". To see what has actually happened this chart is a handy illustration. Note the scale.
This morning Paul Krugman, returning to his frequent theme of China's currency manipulation, notes the difference between our response to the Chinese authorities' purchase of U. S. bonds (an instrument of currency manipulation which also has the effect of temporarily bamboozling comparative advantage) and that of Japan:
Last week Japan's minister of finance declared that he and his colleagues wanted a discussion with China about the latter's purchases of Japanese bonds, to "examine its intention" — diplomat-speak for "Stop it right now." The news made me want to bang my head against the wall in frustration.

You see, senior American policy figures have repeatedly balked at doing anything about Chinese currency manipulation, at least in part out of fear that the Chinese would stop buying our bonds. Yet in the current environment, Chinese purchases of our bonds don't help us — they hurt us. The Japanese understand that. Why don't we?
The primary mechanism of China's currency manipulation is its requirement that all Chinese companies exchange dollars they obtain from trade with the U. S. for yuan at state-owned Chinese banks where the exchange takes place at rates established by the authorities. There is really no question that China is a currency manipulator and I think it's reasonable to ask, as Calculated Risk does, what can be done about it? The list of alternatives for action is substantial.
IMO the very first thing that should be done is that the U. S. should insist that the Chinese comply in full immediately with the terms they agreed to in order to be admitted to the WTO and that China's membership in the organization should be suspended pending such compliance. China is already several years late in the banking reforms it agreed to. The U. S. should then announce a system of heavy tariffs that will be placed on Chinese imports in the event of non-compliance.
The U. S. should insist that China conform in full with its obligations to enforce the intellectual property rights of U. S. companies. This encompasses everything from computer software and electronic components to pharmaceuticals and the cost to American businesses of China's routine piracy is estimated at anything from tens of billions to trillions of dollars.
If China retailiates with measures of its own it will only further sour the attitudes of American businesses on the value of doing business in China. With its heavy dependency on export trade for economic growth China is far more vulnerable to trade war than we and I have little doubt that the Chinese authorities, while well aware of that vulnerability, are also willing to let us shoot ourselves in the foot as long as we're willing to keep doing it.
I'm sure that someone is sure to mention our vulnerability to a possible Chinese decision to stop buy our bonds or to dump those they hold on the market. This betrays a lack of understanding of banking and currency. The Federal Reserve could cut a check for China's full holdings of U. S. bonds tomorrow with, in all likelihood, very little in the way of adverse effects unless the Chinese are willing to very literally destroy their own wealth in spite.