Chris Christie Denies Snubbing Romney, Blasts "Know Nothing, Disgruntled" Romney Staffers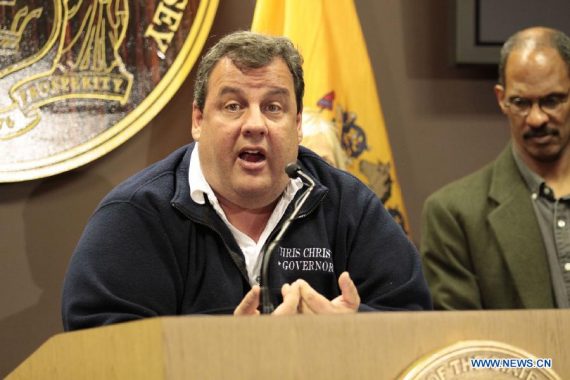 Chris Christie responded to the report I made note of yesterday that he had turned down a request to appear at Mitt Romney's Sunday night rally in Suburban Philadelphia in a press conference today, and it was vintage Christie:
"I told Governor Romney at that time that if the storm landed as predicted that it was going to be catastrophic to New Jersey and unprecedented," Christie said. "I said to him, 'Listen, Mitt, if this storm hits the way I think it's going to, I'm off the campaign trail from here to Election Day.' And he said to me, 'Chris, of course. That's what you have to do. Do your job, don't worry about me. I'll take care of things.' So all this other noise, I think, is coming from know-nothing, disgruntled Romney staffers who, you know, don't like the fact that I said nice things about the President of the United States. Well, that's too bad for them."

"He told me last Sunday night that he expected no other political travel or help from me over the course of the remaining time between then and the election, if in fact the storm hit the way it was projected," Christie continued. "If it missed us, I would have been happy to go out on the road and help him. But it didn't."
Here's the audio:
NJ Gov. Christie comments on Romney staffers by Producer Matthew
One of Christie's advisers also blasted the anonymous leaker(s) in Boston. My theory? Some people on Romney's team, on their own, decided to try to lay a trap for Christie because they were upset about his praise for the President, and they bungled it.