Clarence Thomas on Stare Decisis
Not so conservative.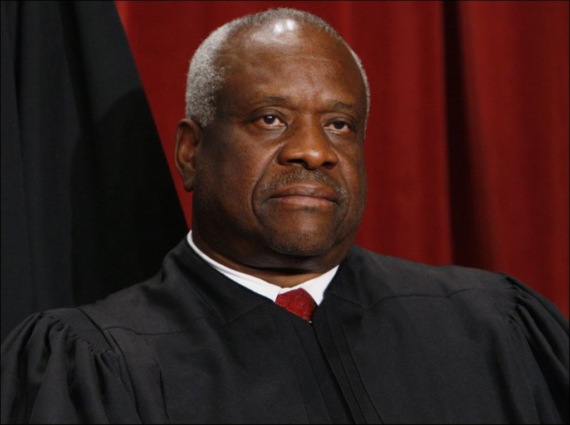 Via CNN:
On Friday, Thomas reiterated that he believes Supreme Court justices are obligated to take a fresh look at established precedent and shouldn't be bound by the judicial doctrine called "stare decisis." The legal principle is translated as "stand by that which has been decided" and is meant to reinforce stability in the law. Thomas has long been a critic of a strict reading of the doctrine.

"We use stare decisis as a mantra when we don't want to think," Thomas said Friday. But he noted that unlike lower courts, the Supreme Court is the "end of the line." If the justices "don't take a look at it, who does?" he asked.
Emphasis mine.
So much for slow and steady change and respecting precedents.
And look, I get it: the Court does have the right to overturn itself, but the reality in the context of Roe and Casey is simply a question of having the votes, just like a legislative body, so that the current coalition of Alito, Barrett, Gorsuch, Kavanaugh, and Thomas can do what they prefer to do.
And yet, as James Joyner wrote this morning, Clarence Thomas Worries Respect for Institutions Fading.
Indeed, a couple of months ago he was worrying about the Court being overly politicized.
It is all almost self-parody.
On the issue of respecting precedent, I can only imagine what SCOTUS confirmation hearings are going to be like going forward now that it would appear calling something "settled law" or citing stare decisis is highly unlikely to be a sufficient answer.