Justices Didn't Lie About Abortion in Hearings
Susan Collins and other Senators claiming otherwise are just wrong.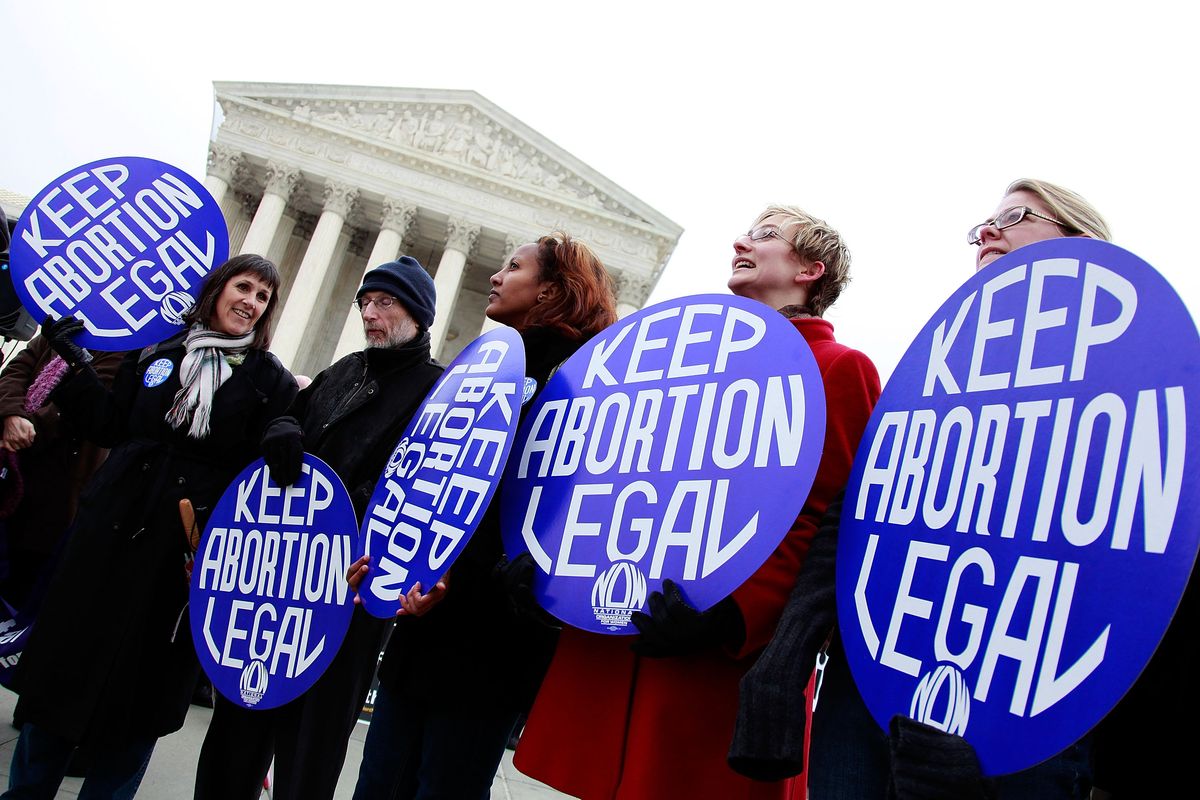 Writing at FactCheck.org, Lori Robertson, D'Angelo Gore, and Robert Farley have a solid rundown of "What Gorsuch, Kavanaugh and Barrett Said About Roe at Confirmation Hearings." Despite claims to the contrary, none gave assurances that they would uphold Roe v. Wade if confirmed.
A close examination of the carefully worded answers by the three Trump appointees, however, shows that while each acknowledged at their hearings that Roe was precedent, and should be afforded the weight that that carries, none specifically committed to refusing to consider overturning it.
Gorsuch and Barrett were in fact quite clear on the matter: they believed stare decisis, the principle of respecting precedent, was a crucial part of our legal system but that Roe had not achieved the status of "super precedent" and thus untouchable.
Kavanaugh, who in my judgment lied multiple times during questioning about his drunken escapades in high school and college, was the slipperiest on this subject.
During questioning, Kavanaugh avoided answering whether Roe v. Wade was correctly decided, or how he might rule in a future case challenging that court ruling. Instead, Kavanaugh repeatedly said that Roe v. Wade was "settled as precedent."

Feinstein brought up news reports that Kavanaugh told Collins in an August 2018 private meeting that Roe v. Wade was "settled law." When Feinstein asked Kavanaugh to explain what he meant by that, he said:

Senator, I said that it is settled as a precedent of the Supreme Court, entitled the respect under principles of stare decisis. And one of the important things to keep in mind about Roe v. Wade is that it has been reaffirmed many times over the past 45 years, as you know, and most prominently, most importantly, reaffirmed in Planned Parenthood v. Casey in 1992.

And as you well recall, senator, I know when that case came up, the Supreme Court did not just reaffirm it in passing. The court specifically went through all the factors of stare decisis in considering whether to overrule it, and the joint opinion of Justice Kennedy, Justice O'Connor and Justice Souter, at great length went through those factors. That was the question presented in the case.

[…]

Feinstein also asked Kavanaugh about an email he sent in March 2003 while working in the George W. Bush administration. In the message, in which he replied to an email that included a draft of an op-ed written to defend some of Bush's judicial nominees, Kavanaugh wrote: "I am not sure that all legal scholars refer to Roe as the settled law of the land at the Supreme Court level since [the] Court can always overrule its precedent, and three current Justices on the Court would do so."

"This has been viewed as you saying that you don't think Roe is settled," Feinstein said, after reading part of the email aloud during the hearing. "So please, once again, tell us why you believe Roe is settled law, and if you could, do you believe it is correctly settled?"

Kavanaugh again called Roe "an important precedent" that "has been reaffirmed many times":

In that draft letter, it was referring to the views of legal scholars, and I think my comment in the email is that might be overstating the position of legal scholars, and so it was not a technically accurate description in the letter of what legal scholars thought. At that time, I believe Chief Justice Rehnquist and Justice Scalia were still on the court at that time.

But the broader point was simply that I think it was overstating something about legal scholars. And I am always concerned with accuracy, and I thought that was not quite accurate description of legal, all legal scholars because it referred to "all."

To your point, your broader point, Roe v. Wade is an important precedent of the Supreme Court. It has been reaffirmed many times. It was reaffirmed in Planned Parenthood v. Casey in 1992 when the court specifically considered whether to reaffirm it or whether to overturn it. In that case, in great detail, the three-justice opinion of Justice Kennedy, Justice Souter and Justice O'Connor went through all the factors, the stare decisis factors, analyzed those, and decided to reaffirm Roe.

That makes Casey precedent on precedent. It has been relied on. Casey itself has been cited as authority in subsequent cases such as Glucksberg and other cases. So that precedent on precedent is quite important as you think about stare decisis in this context.

But Kavanaugh also told Republican Sen. Lindsey Graham that he would be open to hearing arguments if a particular case needed to be "revisited."

"Of course. I listen to all arguments," Kavanaugh said. "You have an open mind. You get the briefs and arguments. And some arguments are better than others. Precedent is critically important. It is the foundation of our system. But you listen to all arguments."
Do I think Gorsuch, Kavanaugh, and Barrett thought at the time of their hearings that Roe was wrongly decided? Absolutely. Do I think they were at least leaning toward overturning it at the time of their hearings? Probably.
But, as I noted in the comments section the other day, I find this whole thing a bit of kabuki theater. It's well understood that nominees to lifetime seats on our independent judiciary aren't supposed to be asked to promise to rule in a certain way in cases that come before them. But Senators insist on trying to corner them into doing so and, at least in the post-Bork era, they give cagey non-answers.
As to the broader question, I think the following:
Roe was thinly disguised judicial activism
Casey, the current precedent, almost exactly captures my public policy preference on abortion: leaving it up to the mother until fetal viability and then making it subject to regulation thereafter
Abortion is surely the most contested judicial issue of the last half-century, so of course it's not "settled law." Indeed, SCOTUS has allowed the precedent to be slowly chipped away by state legislatures for quite some time now.
At the same time, women have indeed relied upon this judicially-created right for close to half a century. Overturning it at this point is a big step in the wrong direction.