Cleveland Bridge Terror Plot Averted
Five suspects have been arrested in a plot to blow up a Cleveland bridge.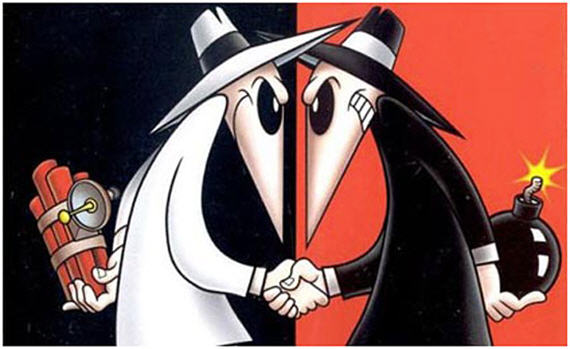 Breaking news from CNN ("5 arrested in alleged plot to blow up Cleveland-area bridge"):
Five suspects, some of whom describe themselves as anarchists, were arrested after allegedly conspiring to blow up a bridge near Cleveland, the FBI said Tuesday.

"The public was never in danger from the explosive devices" because an undercover FBI agent was involved and the explosives were inert, the bureau said in a news release.

"The defendants were closely monitored by law enforcement," it said.

Authorities say three of the men are self-proclaimed anarchists who had considered "a series of evolving plots over several months."

The individuals allegedly conspired to acquire C-4 explosives and build two improvised explosive devices to be remotely detonated, according to the FBI.
My default position on these arrests is cynicism, in that so many have seemed to be self-licking lollipops in which the FBI finds some hapless stooges prone to mouthing off, conspires with them to create a full-fledged terrorist plot all the way to the point of acquiring dummy weapons, arrests them for plotting terrorism, and makes a big to-do about it in the press.
It is of course possible that this was a genuine terror plot and that the FBI actually saved American lives here. But I'll need a bit more evidence of that before swallowing the story.