Clinton and Trump Move Closer to Nomination; Brokered Convention Last Hope
The alternatives to Trump vs Clinton are getting into the realm of fantasy.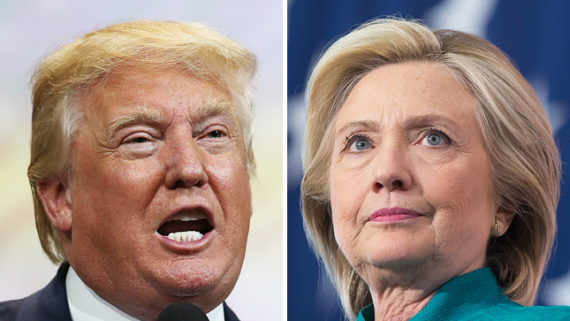 After running the table yesterday, it's time to stop pretending that Bernie Sanders has any chance of beating Hillary Clinton at the polls. It's long been clear that he had little appeal to black and Latino voters, and would thus be swept in the South. His shocking win in Michigan allowed hope to flourish that there would be a Midwest surge that would sustain itself once the demographics of the contest shifted. Last night's results in Ohio, Illinois, and Missouri quashed that.
The more crowded Republican field keeps that race slightly more interesting. As expected, Donald Trump crushed Marco Rubio in his home state of Florida, ending his campaign. John Kasich, the guy I voted for in Virginia, won his home state of Ohio and its 66 delegates. But he remains in fourth place in the delegate count in a three-man race. Trump won the other Midwestern states, which makes Ohio a favorite son fluke rather than a regional firewall. Ted Cruz, who has had the most success of the challengers, won no states yesterday—although he's just barely trailing Trump in Missouri with a few ballots still to be counted.
Sanders is the much more legitimate manifestation of the frustration with the elite political consensus that Trump is tapping into on the Republican side. But his only hope now is to somehow deny Clinton an outright win and then convince superdelegates to switch their support to him. Absent major scandal, that's just not happening.
It's more plausible on the Republican side. Cruz will certainly win more states. While virtually impossible for him to win the nomination outright, he could deny Trump a majority as well. But as he himself acknowledges, taking the nomination from the candidate who got the most votes during the primaries via a convention fight would almost certainly fracture the party. Even if Trump decided not to mount an independent bid—and he'd be well within his rights to do so—his voters would be lost to the Republican Party in November, if not forever.  Then again, nominating Trump might well be the end of the party.
POLITICO reports on a half-baked plan by some prominent social conservatives to mount a third party bid to stop Trump. More interesting is a TPM report noting that many Republicans, like myself, seriously contemplating voting for Clinton—our least favorite Democrat of the last quarter century—if the alternative is Trump. Most will likely simply sit the election out, which would have much the same effect.
Perhaps most interesting is this observation:
Bob Inglis, a #NeverTrump former GOP congressman who lost his primary in 2010 against now Rep. Trey Gowdy (R-SC), said in an interview with TPM Monday that nominating Trump will divide the GOP and lead to a breaking apart of the party. But, he cautioned, it should be seen as an opportunity by party leaders, not a schism to be avoided.

"What is going to happen here is that if Donald Trump is the nominee he is going to fly the GOP plane right into the mountainside. But what crashes and burns there is the cranky old party that may not be all that bad," he said.
Inglis is right. The party has been rotting from the bottom for quite some time. While mainstream candidates have continued to win the presidential nomination, the school boards, state legislatures, and other lower Republican offices have been going to extremists for a quarter century. That eventually fed to the House. Over the last few cycles, we're seeing that in the Senate and governorships, too, as the base turned against well respected, reasonable conservatives with decades of experience.
Trump isn't exactly part of this trend. He's not a social conservative, Tea Party conservative, or any kind of conservative at all. Indeed, he doesn't seem to have any coherent ideological message at all. But he's tapped into the anger against forces destroying the country that people remember (or imagine once existing) that conservatives have stoked for generations.