CNN Loses to Newsmax?!
Did the Trump stunt backfire? Or just an anomaly?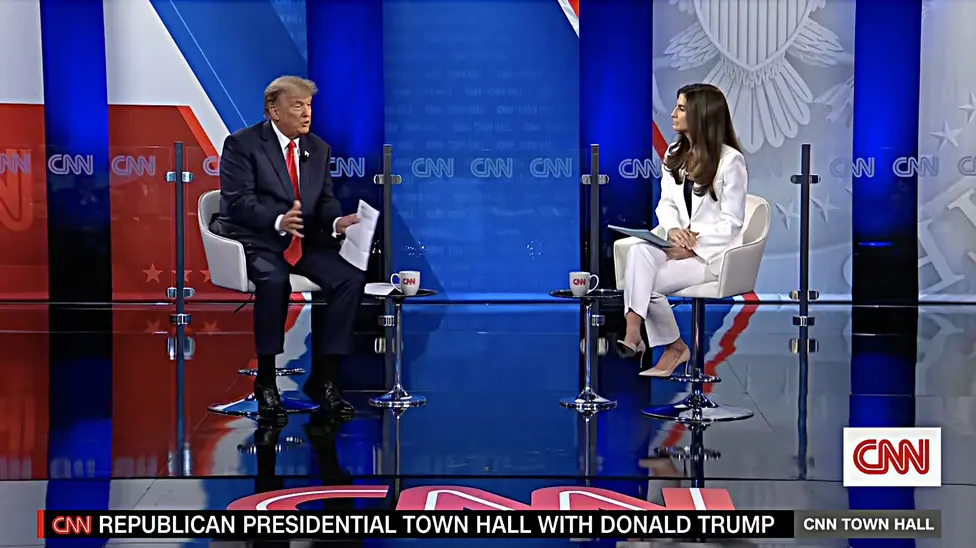 Daily Beast ("CNN Loses to Newsmax in Primetime Ratings Two Days After Trump Town Hall"):
Two days after the network pulled in more than 3.3 million viewers for its widely criticized town hall with former President Donald Trump, CNN found itself in fourth place among cable news networks in primetime. Worse yet, it finished behind MAGA channel Newsmax, which until recently was barely nabbing a nightly audience of 100,000. According to Nielsen, CNN averaged just 335,000 total viewers and 87,000 in the key 25-54 advertising demographic during Friday night's 8-11 p.m. time slot. (Fridays typically draw fewer cable news viewers than other weeknights.) By comparison, Newsmax drew 357,000 viewers and 45,000 in the demo in primetime on Friday. The right-wing network has experienced a ratings boost since Fox News fired Tucker Carlson last month, seizing on conservative anger over the shocking ouster. While Fox's viewership has dropped precipitously since then, especially in primetime, it still easily led cable news ratings on Friday night. CNN is coming off of one of its worst-rated quarters in recent history, though it did see year-over-year gains last month. At the same time, though, viewers have expressed their anger over the town hall fiasco lately and even vowed to boycott the channel.
While it would be great if the Trump townhall backfired on CNN, I'm skeptical. If you're the sort of person who watches cable news and is looking for a relatively non-ideological venue, CNN is likely still your best bet. You're certainly not going to Fox, MSNBC or, goodness knows, Newsmax. I suppose there's always BBC or Al Jazeera but they're niche outlets from an American perspective.