College Conference Chaos
Texas and Oklahoma have reopened Pandora's Box.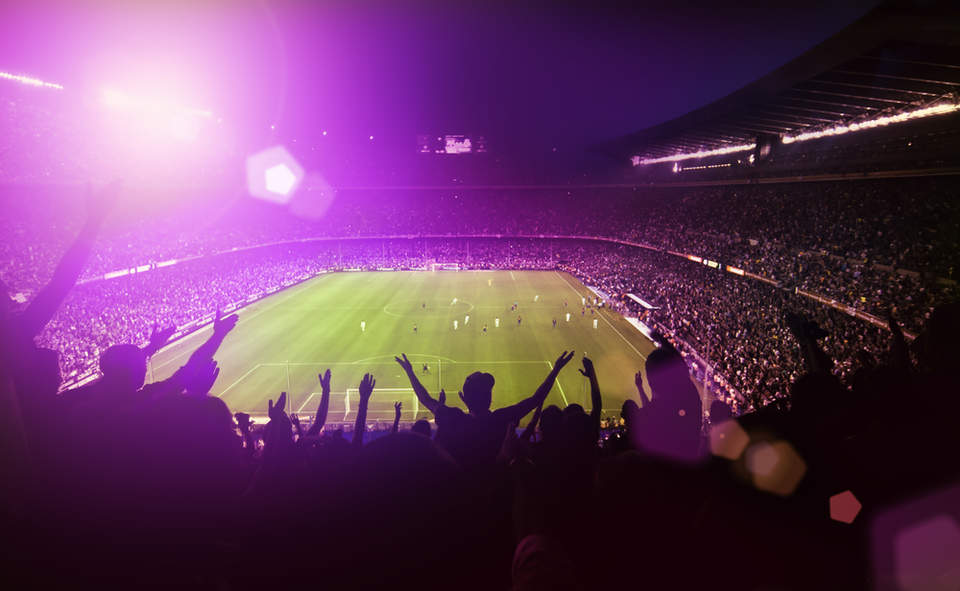 After a decade-plus of relative calm since the last massive shakeup of the major college sports landscape, all hell appears about to break loose again. Eleven years ago, it appeared that the Big 12 Conference was imploding when Nebraska left for the Big Ten and Colorado left for what became the PAC-12. While both Texas A&M and Missouri would leave to join the Southeastern Conference (SEC) the next year, Texas and Oklahoma were persuaded to stay and some lesser teams joined the Big 12. Aside from some minor moves in the next couple of years, with irrelevant Maryland and Rutgers leaving the Atlantic Coast (ACC) and Big East conferences, respectively, for the bigger payday of the Big Ten, the remaining Power Five conferences remained stable.
This week, though, rumors that Texas and Oklahoma would join the SEC have set off a mad scramble. While details remain to be worked out, it appears that all parties other than Texas A&M have accepted the move as a foregone conclusion.
ESPN's David Hale ("Source: Oklahoma Sooners, Texas Longhorns on the verge of making SEC move"):
Texas and Oklahoma could make their move to the SEC official in a matter of weeks, ESPN has confirmed.

The Austin American-Statesman reported Friday that a Big 12 source believed talks between the SEC and the two schools had been ongoing for more than six months, though SEC member Texas A&M had been left out of the discussions. An SEC source told ESPN's Heather Dinich that it's inaccurate that A&M was left out of the conversation.

The report also said the move could become official in a matter of weeks. A high-level administrator said his understanding of the situation mirrors that timeline.

[…]

If the schools' move to the SEC becomes reality, the fallout for the rest of college football would be massive, and the administrator believes the larger impact could significantly damage the sport.

Several ACC athletic directors believed that their league would make a push in the next few years to add both Texas and Oklahoma — along with Notre Dame, which already is a partial ACC member — as it looks to restructure its TV contract, but the suddenness of the Longhorns' and Sooners' move to the SEC took them by surprise.

One ACC AD wondered whether this could be the first domino leading to a massive shake-up that would ultimately result in a 32-team superconference. Two other ADs suggested that the best path forward might be for the ACC, Pac-12 and others to work together toward a new media rights package that could help counter the outsized strength a 16-team SEC would command, with one AD also saying he believed there was minimal value in what would remain of the Big 12.
Yahoo's Pete Thamel ("With OU and Texas nearing Big 12 exit, here's the biggest questions looming over college athletics") reports that the conference is in denial:
In conversations with sources around the Big 12, there was a resignation in the past 36 hours that Oklahoma and Texas were gone. The focus has shifted to the unwinding and the amount of money it can wring out of OU and Texas.

"Is this a loss for the Big 12, absolutely?" said a high-ranking official "Is it fatal? Absolutely not. We see doors open, and we'll run right through those doors. I would think that we go big. We have some opportunity for our teams."

One source put forth a humorous analogy Thursday night: "It's like a shopping mall lost their two anchor stores, and the rest of the stores are trying to figure out how to stay open."

How will the Big 12 stay open? Everything will be on the table. One source indicated it could go as large as 16 schools. Could a Western wing with San Diego State, BYU, Boise State and Colorado State be flanked by additions like Houston, Cincinnati, UCF and USF? Those are huge markets and promising programs. The Texas schools in the league – Texas Tech, Baylor and TCU – are expected to try and undercut Houston, but there aren't many Group of Five programs that have its combination of local population and fertile recruiting ground.

The good news for the Big 12, in a perverse way, is that none of the eight remaining schools in the conference have the market or the cache to emerge as transformative additions for the ACC, Pac-12 or Big Ten. They're certainly not in the same universe that Texas and Oklahoma were for the SEC. Those remaining eight schools don't have to walk on eggshells anymore around the two alphas, and there's a feeling that the leadership will be bold and aggressive in re-shaping the league. The league's best asset is still the state of Texas, perhaps the country's richest football state. Can they find footholds in others?
This is just silly. Because football drives the train (more on that later) the Big 12 is simply toast without Texas and Oklahoma. Aside from Notre Dame, there's not a team of comparable attractiveness out there. Indeed, the Big 12 strongly considered adding BYU, Cincinnati, and others a couple of years ago and decided the value simply wasn't there. The television networks aren't going to pay them like a major conference with only minor schools to showcase. While one could imagine A&M returning out of spite because it joined the SEC to get away from Texas (the university, not the state) it would be financially stupid.
Indeed, wiser heads in Big 12 leadership are reportedly already looking into a merger with the PAC-12, Bruce Feldman and Sam Khan Jr. report for The Athletic ("Sources: Texas and Oklahoma to inform Big 12 of exit next week, with plans to bolt for SEC"):
Reaching out to the Pac-12 about a potential 20-school merger was discussed during Thursday's Big 12 leadership call. Such a move seems to be a more favorable alternative for the Big 12 than bringing in new members, which might involve raiding the American Athletic Conference, to lift its membership back into double digits.

"Bringing in a Cincinnati and UCF doesn't bring any eyeballs," the AD said.

A second league AD said, "There is no combination of Group of 5 members we can add that will garner our same TV deal, but it's all on the table right now," then added, "I don't think (Texas) A&M has been very successful in blocking this."
I could see this being attractive to the PAC-12 membership, as that conference has struggled under the Playoff structure, failing to land a team into the mix more often than not and having trouble drawing eyeballs with so many of its games in the middle of the night for much of the country. This merger would make the long-forecast outcome of four 16- or 20-team superconferences all but inevitable.
While I understand the financial incentives at play here, I hate it. It's all driven by football and, while I'm a college football fan, it's bad for the rest of college sports.
For football, a quasi-professional league of the top 64ish programs makes good sense from a competitive and organizational sense. But it's crazy to have Rutgers play Nebraska in regular-season baseball or Texas A&M compete against South Carolina in regular-season basketball. There are just too many games a season and they're often not even on the weekends.
For all sports but football, I would much prefer to go back to the pre-1992 status quo of multiple regional conferences. Before the Big 12, there was a Southwest Conference and a Big 8 that included some of the now-fringe schools and played in a much tighter geographic footprint. It simply makes the logistics of traveling for sports like baseball, swimming, basketball, and others that play way more games than the 12 that football does on fall Saturdays.
I know that this ship has sailed and further consolidation is all but inevitable.