Congress Investigating Planned Parenthood Abortion Compliance
House Energy and Commerce Committee "is investigating Planned Parenthood's federal funding, requesting lots of docs."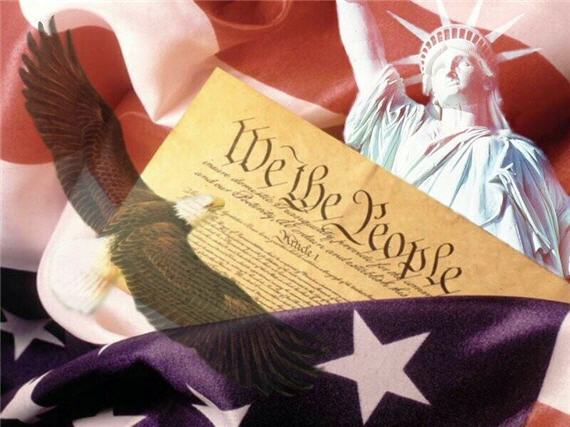 Politico health care reporter Sarah Kliff tweets that the House Energy and Commerce Committee "is investigating Planned Parenthood's federal funding, requesting lots of docs."
She points to this letter, dated 15 September, from Rep. Cliff Stearns (R-FL), chairman of the Subcommittee on Oversight and Investigations, to Planned Parenthood president Cecile Richards related to her organization's "compliance with federal restrictions on the funding of abortion."
There was buzz about this earlier this summer but news is apparently just breaking. Thus far, LifeNews.com is the only site on Google News with coverage of this development.
"Please provide all internal audit reports conducted by PPFA and its affiliates from 1998 to 2010. If not clearly indicated in the audit reports, please detail how much PPFA and each affiliate expended and received in Title XIX Medicaid funding, Title X family planning, and any other federal funding," the letter says.

The letter requests any information related to improper billing related to federally-funded programs, proof that federal funds are not being improperly used to pay for abortions by PPFA or its affiliates, audits by state agencies of any Planned Parenthood affiliate, and documentation of how many affiliates currently receive Title X family planning funding.

The Stearns letter also requests documents on standards and practices related to billing issues, written policies and procedures, and its requests information on how the abortion giant keeps its family planning abortion monies separate and segregated.

[…]

"Please provide a summary of how PPFA detects criminal conduct and the policies and procedures in place to prevent it or report it," the letter reads. "Please provide the policies and procedures PPFA and its affiliates have in place to ensure that all Planned Parenthood clinics report all cases of suspected sexual abuse, including statutory rape, to proper authorities."

"Please provide the policies and procedures PPFA and its affiliates have in place to ensure that suspected sex trafficking is reported to the proper authorities," it adds.
Planned Parenthood has strenuously denied any wrongdoing:
"We are proud of the trust millions of women place in us every year to provide high quality health care. We approach our work with a deep sense of responsibility to the patients we serve, and recognize that the importance of our work is growing because in many communities we are often the only source of affordable quality health care for women," the abortion business said. "This so-called report is a politically driven attack by an organization opposed to birth control and expanded access to birth control. It uses discredited, recycled and misleading claims to attack Planned Parenthood and should be viewed with a skeptical eye."
I'm actually rather skeptical on this myself, given that prominent members of Congress have claimed such nonsense as that abortion is 90 percent of what Planned Parenthood does. But, given the sensitivities on this issue, I'm surprised the organization hasn't put a firewall between its abortion and other activities to avoid this sort of scrutiny.
UPDATE: An informed source tells me that Americans United for Life's recent special report, "The Case for Investigating Planned Parenthood," provided the impetus for Stearns' inquiry.
The group has put out a letter praising the move:
Americans United for Life President and CEO Dr. Charmaine Yoest called the news that Rep. Cliff Stearns of the House Energy and Commerce Committee would be subpoenaing records from Planned Parenthood as part of an investigation into the abortion mega-provider "a historic first step in getting the American taxpayer out of the business of subsidizing abortion."

Following news of a letter from Rep. Stearns to Planned Parenthood, as well as a letter from ranking member Henry Waxman opposing the investigation, Dr. Yoest made the following statement:

"AUL welcomes the news that Congress is investigating the abortion mega-provider Planned Parenthood for financial improprieties and its poor handling of the public trust. AUL's groundbreaking report on Planned Parenthood released this summer outlines a template for investigators and provides extensive information on the abortion giant. The American taxpayer does not want to be in the business of abortion, and this investigation is an important first step toward ending public funding of the nation's largest abortion provider.
I've run into Yoest and her husband, Jack, at CPAC and other events and have found them to be bright, likable folks. Charmaine has her PhD in politics from UVA and served in the Reagan Administration. She's a much better face for the movement than the ranting loons usually seen on TV representing the pro life agenda.