Conservative Group Calls For Boycott Of Radio Shack For Not Using "Christmas" In Ads
It's the return of the most absurd meme of all time.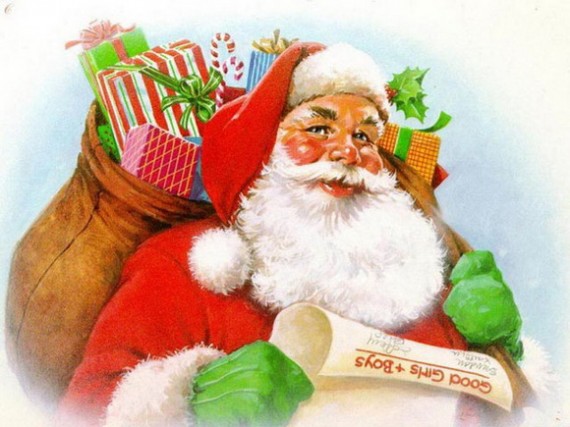 Matthew Yglesias notes that the American Family Association is calling for a boycott of Radio Shack because it isn't using the word "Christmas" in its holiday advertising:
AFA is calling for a limited one-month boycott of Radio Shack over the company's censorship of the word "Christmas."

For years, Radio Shack has refused to use the word Christmas on its website, in television commercials, newspaper ads and in-store promotions, despite tens of thousands of consumer requests to recognize Christmas and in spite of repeated requests from AFA to do the same.

Want proof? Go to www.radioshack.com and type "Christmas" in the search bar. As of today, the website brings up zero results.

At Radio Shack, you'll find "holiday" deals, "holiday" kickoff, "holiday" cash and a "holiday" gift guide, but you won't find "Christmas" anywhere.
Radio Shack is censoring the word Christmas, pure and simple. Yet the company wants all the people who celebrate Christmas to do their shopping at its stores.

Until Radio Shack proves it recognizes Christmas by using it in their newspaper, radio and television advertising or in-store signage, the boycott will be promoted throughout this Christmas season.
Yes, folks, it's that time of year. Time for the cultural right to drag out the meme of the non-existent "War On Christmas" and spread the false meme that the biggest holiday on the calendar, the one that is as much a secular holiday devoted to a guy in a red suit riding a sleigh pulled by magical reindeer as it is about the religious story that they prefer, is somehow "under assault" when the truth is that it has become so embedded in our culture that its impossible to escape.  The idea that the holiday is somehow under assault is entirely absurd.
As for the specific case of Radio Shack, outside of the whole question of how exactly the company manages to survive in today's marketplace, the fact that they don't use the word Christmas on their website (having not been to a store in years I can't say what the signage there might say) is completely irrelevant. Whenever I see something like this, I have to wonder whether these people are so weak in their faith that they have to see it reaffirmed by a store best known for selling batteries and cell phones? I'm pretty sure that if Jesus were around he really wouldn't care about it either way.
In any case, for the moment at least, the new front in the War On Christmas is at your local Radio Shack. As the battle rages on, we'll provide updates from the front.