Conservatives and Racism, Take MXLVI
Rush Limbaugh is apparently not impressed with Barack Obama's presidency. That doesn't make him a racist.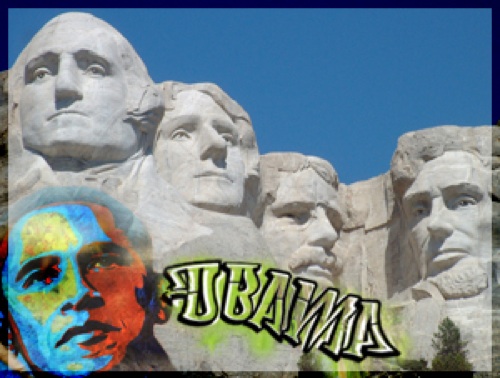 Adam Serwer correctly observes, "it's wrong to suggest that opposition to Obama's agenda is 'race-based,' because that suggests conservatives would feel differently if Obama weren't president. I think the GOP's general positions on the issues would be the same if Hillary Clinton were president."
He goes on, however, to assert, "What's clear, though, is that conservatives deploy racially tinged rhetoric against liberal policy priorities and Democratic politicians, and that Obama being president has a lot to do with these arguments being used. Rush Limbaugh wouldn't be comparing him to gang members if he weren't black. With Clinton, Limbaugh's sexism, rather than his racism, would be amplified."
Now, I haven't listened to more than a few minutes of Limbaugh's show over the last several years.  And, while he's decidedly not a bigot (Clarence Thomas presided over one of his many marriages!) he has occasionally crossed the line on some of his parody bits.   But comparing Obama to a gang member doesn't make much sense.  The link goes to an Andrew Sullivan post that I saw yesterday, noting that the image above image above appears on Rush Limbaugh's Web site and commenting, "Is any American more adept at exploiting racial dog whistles?"
My reaction to the image was, Meh.     Sully then highlights some key words in the accompanying text:
This guy is an utter wrecking ball all by himself on the world stage to the point now of getting embarrassing.  This presidency of Obama's, it doesn't take much to irritate the left. Try this:  "Barack Obama's presidency is graffiti on the walls of American history." That's what his administration is.  No more than graffiti on the walls of American history.  We have a juvenile delinquent for a president who has ruined so much public and private property, not even his gang is making much of an effort here to protect him.  It's an utter disaster.
Now, this kind of tripe is why I got tired of Limbaugh's shtick.   It's just not very illuminating.   But there's nothing racist about it.   Reading the transcription of the linked "Obama's Administration is Graffiti on the Walls of American History" bit reveals pretty standard talking points, some of which Obama's Democratic opponents were using way back in 2008.
Obama's constant apologizing for America diminishes the country and makes him look weak overseas
The liberal media helped get Obama elected by hiding his mistakes and covering up for the fact that he didn't have the experience to be president
Obama really hates America because he studied under Jeremiah Wright
Obama is a cipher who no one really knows
Democrats are finally wising up to all the above and desperately trying to find an alternative for 2012
The fact that these charges are not only tired but contradictory makes the diatribe rather hollow.  But it's clearly not racist.  In this context, "graffiti" simply stands for the idea that Obama is a disgrace, "juvenile delinquent" means he's a wet-behind-the-ears amateur in over his head, and"gang" a benign term for his acolytes.
Indeed, I use "gang" in that manner all the time.  It's identical in connotation to his repeated description of the Politico staff as a "bunch."